The metaverse is reshaping the way businesses and consumers engage, transact, socialize, and work. Like the internet, the metaverse is not a product or a single technology.
Embarking on your journey into the metaverse sounds futuristic,
but it's all relative. In fact, individuals are already spending hours in various metaverses and that is just the start, soon the metaverse will be entrenched in our everyday lives.
The range of possibilities that Web3 can offer are yet to be uncovered but being a participant today, holds value that could lead to major competitive advantages tomorrow.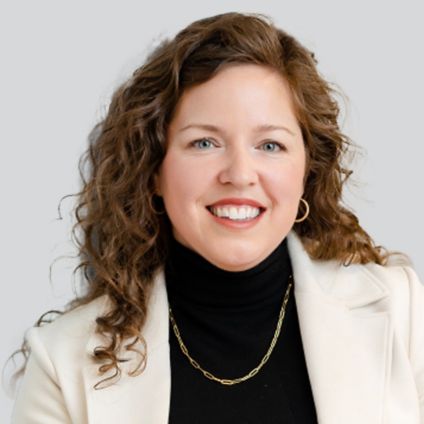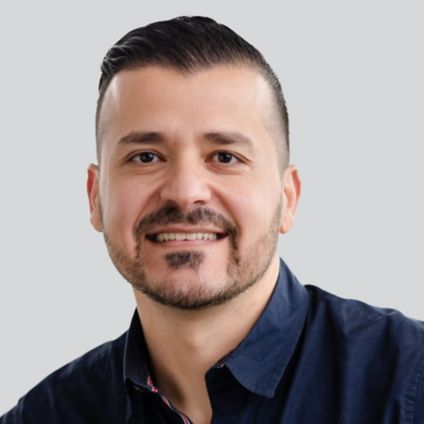 How we can help
KPMG in Canada has dedicated teams with deep technology and innovation experience to provide you with both the strategic and technical support you may need to navigate the metaverse ecosystem, including:
Use cases of non-fungible tokens (NFTs)

Cryptoassets and community engagement

Broader Web3 integrations

We can help you at every stage of your journey into the metaverse. From ideating on potential use cases and solutions, to designing your strategy and roadmap, to helping you transform an idea into a reality by implementing your plan while managing the right risks, vendors, and cryptoassets.

The metaverse is at the intersection of immersive experiences, customer engagement, meta-economies, and digital assets. A successful metaverse initiative requires careful consideration across each of these activation pillars and can be a differentiator for companies looking to take advantage of new ways to engage with their employees and customers. KPMG in Canada's Metaverse Taskforce brings together the subject matter knowledge across the firm's Innovation Lab, Customer Experience team, and Cryptoasset & Blockchain CoE to support our clients in their end-to-end metaverse journey. Combining our deep industry insights, cross functional experience, and technology & operational expertise, our team is here to support throughout the various stages of your metaverse activation journey.

It is critical for any organization to have a consistent foundational level of understanding about what the Metaverse is and what it is not, to determine whether the opportunity contributes to their organizational objectives or overall strategy. In addition, a minimum level of understanding of the associated risks is recommended before diving deep into the initiative. We have built a set of educational modules/workshops for the Metaverse that include NFTs, cryptoassets, web3, and immersive design thinking & ideation sessions to help educate our clients on the opportunities, key considerations and risks associated with Metaverse.
Our strategy and customer experience design services help our clients identify and prioritize the relevant use cases through our "Crawl, Walk, Run" approach through rapid prototyping. Our services focus on building a roadmap for the Metaverse that increases employee and consumer engagement with each activation. Our strategy services will help our clients with each brand activation and ecosystem buildout, whether it be through an NFT program execution, a buildout of a digital twin, or enabling cryptoassets and web3 capabilities, to highlight the various immersive metaverse experiences.
There are unique risks associated with any metaverse activation. Some of these risks are further heightened due to the lack of clear guidance from the regulators or professional bodies. While traditional operational and technology risks are still relevant in the Metaverse, the way that they are addressed could differ in the Metaverse and cryptoasset space. We will work with our clients to highlight these risks and help design mitigation strategies to address them while focusing on any compliance requirements, as required. Our governance and risk management services will help our clients address various risks and build the right governance structure around them. These risks include, but are not limited to: cryptoasset custody, AML, tokenomics, ecosystem governance, interoperability, privacy & security, as well as vendor and smart contract risks.
A successful implementation entails adequate translation of requirements from previous phases and integration across multiple innovative technologies that contribute to the company's objectives. Our KPMG Metaverse team will support our clients in various ways during the implementation and operationalization stage of their metaverse journey. Our services include assisting our clients in vendor identification/selection/assessments, business and technical requirements design, systems integration, and program governance for the different metaverse activations.
An organization's metaverse initiative is a journey with several activations along a defined roadmap that follows a "Crawl, Walk, Run" approach. The assets built or additional activation channels should keep employees and customers engaged in a secure manner while meeting all ongoing technical, regulatory compliance, ecosystem, reporting and operational requirements. KPMG's Metaverse team will support our clients in identifying the additional policies and procedures, across functions, that would be key to ongoing success of the Metaverse activations. Our KPMG Tax and Audit professionals support our clients with relevant tax implications and accounting guidelines. In addition, our services will further support our clients with ongoing program buildup or assessments covering various areas such as privacy & security, AI governance, KYC, and AML monitoring.
Connect with us
Stay up to date with what matters to you
Gain access to personalized content based on your interests by signing up today