KPMG Australia and Stone & Chalk have joined forces to launch the Future Technology Program, a commitment to help Australian startups succeed, not just at the beginning of their journey, but into the future.
Five startup founders and their teams will receive complimentary residency for 12 months at one of Stone & Chalk's startup hubs located nationally in the heart of Sydney, Melbourne or Adelaide. They will also receive a personalised support program to help them rapidly grow their startups, covering areas such as investor readiness, industry insights, connections to potential clients, and mentoring on how to work with large, global companies.
This unique partnership combines the largest innovation community in Australia at Stone & Chalk with KPMG's deep industry expertise and knowledge.
In this environment, innovation and advancement will be propelled forward through the collision of ideas and people. By bringing together both of their unique skillsets, KPMG and Stone & Chalk will enable Australia's leading startups to introduce better technology, better innovation and better thinking into the economy.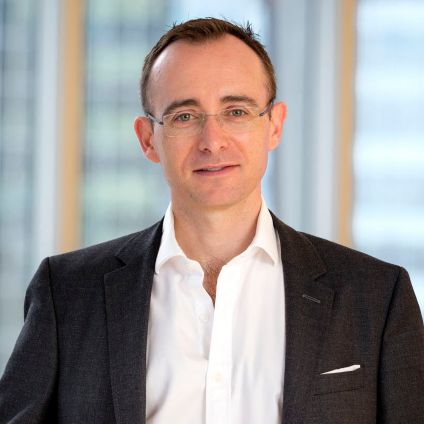 Supply chain
December 2022 – November 2023

The first cohort of the Future Technology Program was centred on game-changing startups tackling a supply chain-related problem. Supply chain was chosen as the key challenge this year because of increasing inflationary pressures in the global economy where companies need to work to improve resilience, boost efficiency and continue to deliver for customers through their supply chain. The pandemic also accelerated the need to update and upgrade supply chains in an increasingly digital world and KPMG Australia wants to partner with companies at the forefront of supply chain innovation. KPMG Australia and Stone & Chalk were interested in startups across all areas of supply chain including (but not limited to) operational resilience, circular economies, sustainability-related challenges and performance optimisation.
Over 70 applicants went through the vetting process and were assessed against areas such as problem size, differentiation, solution quality and strategic fit. It ran through an application process facilitated between KPMG Australia and Stone & Chalk which allowed for a holistic view of the startups business models and technology platforms through interviews and product demonstrations. One of the startups selected, Versed AI have developed a state-of-the-art and award-winning Natural Language Processing technology, helping organisations of all sizes identify the true scale of their supply chain. "There's so much happening in the procurement space at the moment", says Co-founder and CEO Fenalla Boyle. "Procurement organisations are becoming much higher profile within companies… and they are also looking for new technologies to do things more effectively".
Businesses will receive guidance and support from KPMG's diverse array of mentors and industry leads who can facilitate client introductions and industry conversations. Additionally, each Future Technology Program recipient will gain a KPMG mentor tailored to their business, assisting startups in their efforts to validate, test, learn, and explore genuine opportunities for growth. ​​​​​​​​​​​​​​
Key benefits of the Stone & Chalk environment for startups include participation in Australia's largest innovation community and access to a thriving ecosystem of like-minded founders. Future Technology Program beneficiaries will also have access to Stone & Chalk's expansive network of industry experts, partners, associations and more. Within Stone & Chalk's national hubs, each of the five selected startups will be supported in their efforts to raise capital, enter new markets, and engage new customer segments that facilitate long-term success.
About Stone & Chalk
Stone & Chalk Group is Australia's home for emerging technology innovation. Our world-class expertise and networks provide unrivalled knowledge, access to capital, infrastructure, and guidance that's driving emerging tech innovation for positive impact.
For more information, visit Stone & Chalk
For game-changing startups looking for more details on the Future Technology Program, visit: