From digitising audits to building resilience in economies and upholding trust in the capital markets, we see a world of opportunity in audit and assurance services. We uncover insights in data and financial information to deliver efficiency and value to our clients.
We are committed to providing exceptional quality audits by leveraging innovation and evolving technologies.
By helping to integrate an ESG mindset into organisations, we're helping businesses move forward and grow sustainably.
Digitising audits
Using our platform KPMG Clara, we are transforming the audit experience and enhancing the quality of audits by uncovering deep insights from data, in real time, and focusing on the issues that matter.
Technology – the future of audit
Emerging technologies and accelerated digitisation are radically changing the future of audit. We're committed to transforming audit services by acting in the public interest and bringing value to our clients through continuous innovation. Our 'All eyes on: The future of Audit' campaign focuses on how audit may be set to fundamentally transform over the next few years with the development of artificial intelligence and technology assurance.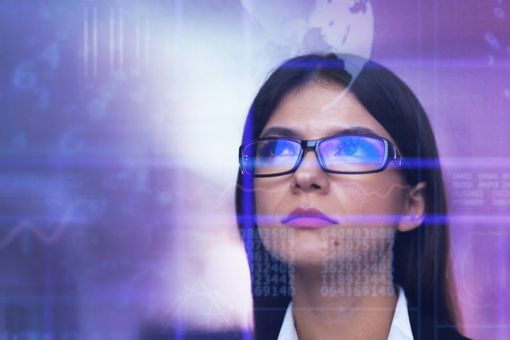 Empowering our people
Our people are instrumental in shaping the future of audit - with their technical analytic and accounting skills, agility and problem solving techniques.
Our services
How our audit professionals can help
Financial statement audit services
Using technology, a dedicated team of Australian audit professionals provide assurance over information used by investors and the capital markets.
Assurance and related services
We provide Assurance advice to public and private sector organisations, building credibility around reporting and disclosures to stakeholders. We combine strong technical capabilities with relevant industry experience to provide assurance over a broad range of areas such as:
effectiveness of internal controls
confidence with key performance indicators (KPIs)
management of contractual arrangements
merger and acquisition (M&A) activity
regulatory reporting and compliance issues
effectiveness and reliability of corporate reporting.
Better business reporting
We help businesses achieve efficient capital allocation, streamlined reporting processes, reduced reporting costs and enhanced organisation clarity. In particular, we help organisations embed material sustainability-related financial matters and a tighter reporting strategy to explain how an organisation uses all its key resources and relationships to deliver sustainable value over time.
ESG assurance consulting services
We deliver market insight, offer education sessions and provide financial reporting alignment assessment, ready-for-assurance assessments and ESG assurance.
Financial reporting and standards services
We provide pragmatic audit advice on issues in areas such as financial instruments, impairment of assets, recognition of revenue, leases, consolidation of business entities and financial statement presentation.
Regulatory audit consulting services
We can provide verification of financial and other information reported to regulators, for organisations obligated to or seeking out verification independently. Regulatory audit consulting services include:
Australian Prudential Regulation Authority (APRA) assurance engagements in respect of compliance with prudential requirements and statutory reporting for Approved Deposit-taking Institutions (ADI)
Australian Securities and Investment Commission (ASIC) assurance engagements in respect of the adequacy of compliance plans for registered managed investment schemes.
Readiness reviews services
We support organisations to assess their readiness for assurance over specific data points or wider disclosures proposed under specific legislation, regulation or policy, and provide recommendations.
Why choose KPMG Australia?
We believe independent audit professionals perform the valuable role of being a trusted intermediary between the providers of business information and the users of that information. Financial statement audits and other assurance services provide assurance over information used by investors and the capital market.
KPMG Australia provides an experience that's built for a world demanding agility and integrity. We see patterns in what has passed, where risks may emerge and the opportunities and possibilities ahead.
Our Audit and Assurance services can help you unlock valuable insights into your business while delivering a better audit experience.
Get in touch
For more information on our Audit and Assurance services, contact our team of audit specialists today.
Audit and Assurance insights
Read the latest KPMG thought leadership and insights related to Audit and Assurance.