Article Posted date
06 July 2023
Generative AI models like ChatGPT, DALL-E2 and Bard offer unprecedented speed and efficiency, automating tasks to transform businesses.
But unlocking their full potential in a way that is responsible, trustworthy and safe will take time and human ingenuity.
As the generative AI revolution accelerates, it's time to start talking about risks, opportunities and use cases. Do you have robust processes and guardrails in place? Does everyone in your organisation have clarity on how to use these tools safely?
Deep dive into our report to learn more about harnessing the power of generative AI with a clear view of how it works, the benefits, and the potential pitfalls.
How Australian businesses can benefit from generative AI
Generative AI models can be used across various business functions, from IT, human resources and operations, to finance, audit, legal and marketing. Applications could include drafting proposals, developing and testing code, and extracting and summarising complex information.
Learn more about using generative AI tools in Navigating AI: analysis and guidance on use and adoption.
Understanding the risks of generative AI
Depending on how you implement AI tools – your activities could expose intellectual property or trade secrets and open your organisation up to fraud risk. It's important to make sure your organisation isn't using AI in a way that contravenes applicable laws (including privacy laws), client agreements or professional standards.

What does responsible use of generative AI look like?
Create safe usage guidelines for your organisation to ensure proper and effective use of AI tools. You'll need to upskill your people because keeping humans in the loop brings unique insights and understanding that generative AI can't replicate.
KPMG Australia takes a people centred approach to designing, building and deploying AI systems in a safe, trustworthy and ethical manner. This approach helps companies accelerate value for consumers, organisations and society.
Go deeper in our global survey Trust in Artificial Intelligence: Global Insights 2023.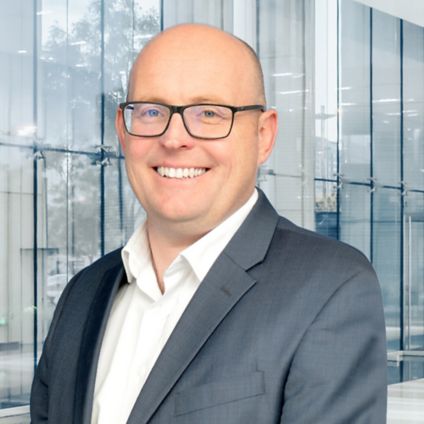 ChatGPT, DALL-E2 and Bard – what does the future hold?
From software development and content creation to 3D assets in the metaverse and improved information security – technology players will continue to explore and pioneer new uses for generative AI.
Used in the right way, it will drive new levels of creativity, efficiency and business transformation.
KPMG embraces AI with KPMG KymChat
Used as an internal chatbot within KPMG, KPMG KymChat is helping to deliver operational efficiencies for our teams – making it easy to locate colleagues, answer questions about KPMG policies, and search our Quality and Risk Management manual.

KPMG KymChat allows the firm's employees to safely use the ground-breaking technology in the workplace without having client data leave the KPMG environment.
This is just the start of KPMG's AI journey, and in time KPMG KymChat will be one of the many products in our broader AI strategy.
Early in 2023, KPMG Australia launched KPMG KymChat – our internal version of ChatGPT, developed in partnership with Microsoft. Thanks to this partnership, we are one of the few companies globally given access to develop a private version of the tool.
Making the most of responsible AI – we're here to help
At KPMG, we take an integrated approach to designing, building and deploying AI systems – accelerating value for consumers, organisations and society.
Global Lighthouse is KPMG's worldwide network of more than 15,000 data & analytics, AI and emerging technology specialists, with locations in 37 countries across the Americas, Asia Pacific and Europe.
We understand that responsible AI poses a number of business, regulatory and technical challenges. Through Global Lighthouse and the network of KPMG firms, we're committed to helping clients bring a responsible AI offering to life.
Get in touch with our AI specialists