The tax landscape is driven by growing government scrutiny and rising regulation. At the same time, tax audits are on the rise. In a digitalized, automated and connected world, transfer pricing requires automated processes. Companies need to respond to this increasing pressure.
Transfer Pricing inherently is a multinational topic – seamlessly working across borders to solve issues is therefore paramount to successful projects. Globally, KPMG Global Transfer Pricing Services has access to more than 2,300 transfer pricing experts in all relevant countries of the world. We work together with specialists in all tax areas, and are integrated in the strong global KPMG network of Audit, Tax and Advisory experts.

Our expertise
Transfer pricing has become much more complex in view of the ongoing digitalization, new business models and increasing transparency. Multinational groups need a partner that provides guidance through this complexity. We help to identify risks and opportunities related to intra-group transactions. We plan sustainable and pragmatic transfer pricing systems and help with the operational implementation. Finally, we also support compliance and manage risks arising in tax audits, thus driving value and maintaining reputation.
We understand the needs of our clients and call this continuous and sustainable improvement process "KPMG's TP Lifecycle".

KPMG's TP Lifecycle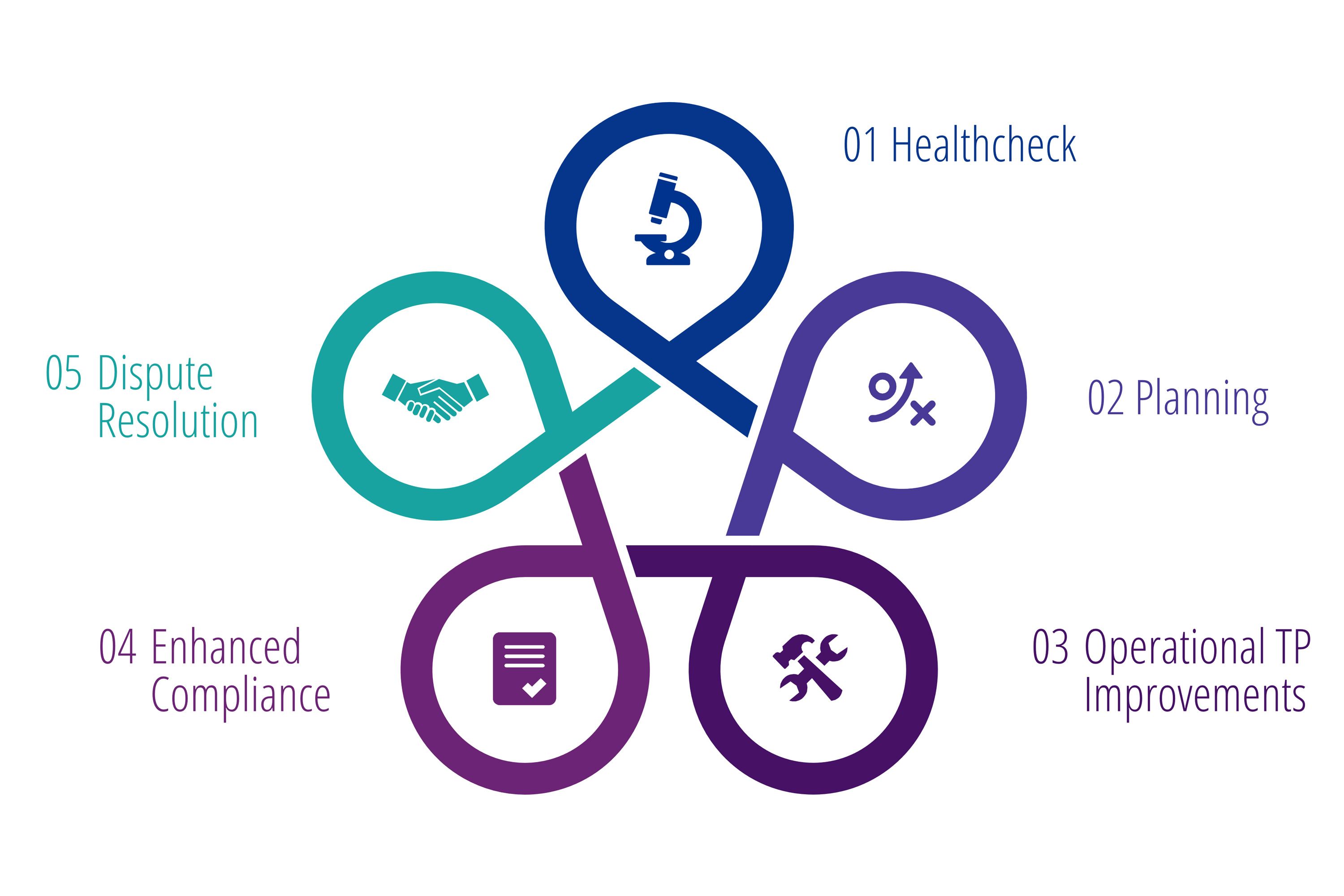 Our clients will benefit from a transfer pricing system that not only lowers costs but also increases the efficiency in the daily management of transfer prices through meaningful data and analyses. Our proven and well-established approach enables compliance with the help of automated processes. This supports your governance, risk management and compliance.
5 minutes with the Swiss Transfer Pricing team
Find out some new fun facts about the team and how they support their clients
The KPMG Switzerland Transfer Pricing team introduces you to the people working daily with multinationals on various transfer pricing matters. We asked our team to share a snapshot of the key challenges and success they experience in their work supporting clients.

In this interview series, you'll meet the members of the Swiss Transfer Pricing team, learn what makes them truly unique and get a glimpse of their daily work.