Article Posted date
06 November 2023
2023 marked the worst wildfire season in Canadian history, with fires burning from coast-to-coast over the course of several months this spring and summer. Against a global backdrop of flooding, drought and extreme weather, Canadian CEOs are increasingly recognizing that climate change and its downstream effects such as more frequent and intense severe weather events and resource depletion have the capacity to derail a company's strategic objectives and ultimately its prosperity.
75% of Canadian CEOs cite natural disasters and extreme weather as a significant macro factor affecting prosperity – considerably higher than their global peers, 56% of whom shared the same view, according to KPMG's latest CEO Outlook survey.
To minimize further changes to our climate, governments and other stakeholders are mandating that companies take actions to improve their climate resilience and reduce their emissions.
As a result, Canadian CEOs are prioritizing building climate adaptation plans, as well as initiatives to decarbonize their operations, including managing supply chain emissions and implementing new technologies to enable carbon reduction strategies.
75% of Canadian CEOs cite natural disasters and extreme weather as a significant macro factor affecting prosperity

The Canadian challenge
51% of Canadian CEOs say they are prioritizing environmental challenges such as decarbonization and achieving net zero within their ESG plans – the highest of any G8 country and 16% higher than the global average, despite there being more widespread regulatory pressures to do so in other jurisdictions.
While CEOs understand the importance of prioritizing climate initiatives, Canadian businesses are up against a unique challenge when it comes to the widespread decarbonization of our economy. Despite Canada being two times more susceptible than the rest of the world to the impacts of climate change , heavy-emitting, hard-to-decarbonize industries such as oil & gas, mining and industrials, form the backbone of much of our economy. Decarbonizing these industries is going to be particularly challenging, and finding solutions that don't massively impact downstream end-users will require strong cooperation and coordinated investment from both corporates and governments.
While many leaders have set ambitious decarbonization goals and identified a strategy and interim milestones to get there, the real challenge will lie in transforming those strategic goals into concrete decarbonization steps. Developing these actionable steps will require alignment across the entire organization. Leaders need to apply the same rigour to decarbonization innovation as they apply to other forms of corporate development.
While the specifics of these steps will look different from company to company, a few principles that we will explore throughout this article, hold true across the board:
Canadian CEOs have identified decarbonizing supply chains and implementing the right technologies as the two biggest barriers to achieving their organization's decarbonization goals. Solving these challenges will require meaningful investment and collaboration up and down the value chain.
Organizations need to expand their decision-making criteria when it comes to investing in decarbonization; coordinated corporate investment and government programs and policies will be key to meeting decarbonization goals.
Standardized reporting, a robust approach to assurance of ESG metrics and transparent communication will help organizations withstand scrutiny over their ESG efforts.
Talent is going to play a central role in decarbonization and technology implementation processes, particularly when it comes to the diverse viewpoints and unique skillsets required for innovation and on-the-ground implementation.
CEOs' biggest barriers to achieving net zero: Decarbonizing supply chains and implementing the right technologies
Canadian CEOs are becoming clearer on what's standing in the way of achieving their climate ambitions. They say the biggest barriers to achieving their organization's ESG goals are supply chain complexity (37%; up~5% from 2022) and lack of appropriate technology solutions (24%; up ~7% from 2022).
The fact that these two challenges have risen to the top of the CEO priority list may signal a maturation in strategy for business in Canada as leaders dig deeper into the underlying work required to decarbonize, whereas in previous years CEOs were more concerned by the costs of decarbonization.
Even for heavy emitting industries with large internal emissions footprints, the supply chain is still a major contributor to their overall footprint. Individual suppliers might not be huge emitters, but for downstream consumers, the aggregate emissions of their suppliers can have a big effect. For large corporations with thousands of suppliers, it will be incredibly challenging to gain a clear line of sight into the practices of all those suppliers, let alone influencing them to decarbonize.
Also, for many suppliers, there are going to be substantial operational and financial considerations in determining when and how they might be able to meet downstream customer demands to decarbonize. For example, it can be challenging for a supplier with a large fleet of combustion-engine vehicles to source and fund replacing their fleet with zero emission vehicles, and even more challenging if the fleet is not near end of life. There are also going to be certain types of suppliers that will have a particularly hard time decarbonizing considering the nature of their operations, such as those requiring a lot of energy or heat, which encompasses many industrial applications.
The small to medium-sized businesses (SMB) perspective
More than half of SMBs say their costs due to extreme weather rose significantly in 2023, and 59% were directly impacted by severe weather events, having to take costly measures such as shutting down operations to prepare.
Canadian SMBs are feeling the pressures from the severe weather events of the past year as well as from stakeholders that sit up or down the value chain.
Many Canadian companies that aren't directly involved in heavy industry are likely part of the supply chain for organizations that are. As a result, large corporations looking to decarbonize their value chains are likely to serve as a lever in cascading decarbonization efforts down to SMBs and smaller-scale organizations. Large organizations are going to set the tone, but small and mid-size businesses will need to follow-suit.
63% of Canadian SMBs are worried they will lose procurement contracts or business opportunities because they haven't focused on ESG.
Canadian CEOs and SMBs need to be innovative and think outside of the box when it comes to designing and implementing realistic and scalable decarbonization plans. This is particularly important for traditional businesses in extractives or refinement that may not yet have the internal processes and organizational structures to facilitate this type of innovation.

On the technology front, there are a couple notable challenges preventing widescale development and adoption.
For example, the research and development of new technologies can take time to generate cash flows, and more niche technologies that serve an important but limited purpose can have a hard time infiltrating the broader market. As a result, few companies are willing to assume this risk out front.
As we've seen technology development scale in other industries, one possible solution is policy that prioritizes funding to develop and nurture these technologies, and that encourages creative partnerships between finance providers, developers and end-users. In the decarbonization space, this might manifest as encouraging funding in technologies that enable fuel switching, electrification and carbon capture.
Another challenge is that even when the right technology does exist, implementation can become a challenge, whether it be a lack of infrastructure, procurement challenges or simply issues with scaling. It is difficult for companies to gauge which novel technology or portfolio of technologies is the right solution for their particular need; and oftentimes this requires industry-wide co-operation in order to make the economies of scale of adoption worthwhile.
The talent quotient: The skills needed to bring decarbonization strategies to life
77% of Canadian CEOs agree labour shortages and a lack of skilled talent remains a threat to Canadian organizations

When it comes to decarbonization, challenges around talent are likely to manifest in terms of labour shortages in the skilled trades and a lack the expertise required to architect industry-specific technology solutions.
To bring decarbonization transition plans to life, a huge amount of infrastructure will need to be physically built between now and 2035. Because organizations across every industry, as well as the government, will be implementing these plans at the same time, there will inevitably be a shortage of on-the-ground skilled workers. Organizations who are strategically hiring for these specialized skills now may have a competitive advantage when it comes for the rubber to hit the road.
Leaders should prioritize engaging a diverse range of perspectives and voices in strategic conversations around decarbonization, especially those that tend to be underrepresented at these tables such as indigenous communities, women and the workers from every corner of the organization.
What's more, organizations are aware that failing to meet their ESG goals may land them in a dearth-of-talent cycle. Canadian CEOs flagged talent and recruitment challenges as the top downside in failing to meet stakeholders' ESG expectations (28%), surpassing competitors gaining an edge (21%) and challenges around raising financing (15%).
Financing decarbonization: A new way of looking at ROI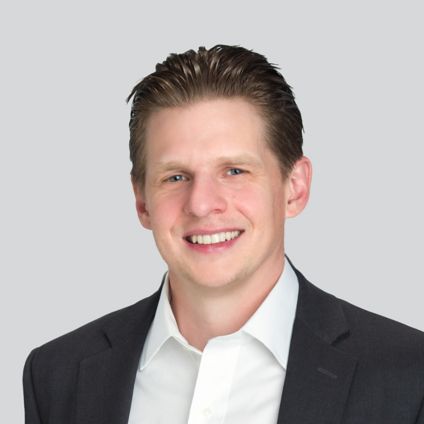 73% of Canadian CEOs agree that the public is increasingly looking to businesses to fill the void on societal changes like climate change, diversity, equity and inclusion and social justice in the absence of sufficient government policy

One challenge that stands in the way of this investment coming to pass is the need to incorporate additional, less traditional variables into ROI calculations (e.g., carbon pricing and quantified impacts of regulations). Broadening the factors organizations consider when making investment decisions is important for paving the way for initiatives that make real decarbonization progress.
While three-quarters of Canadian CEOs expect it will take 3+ years to see a significant return on their ESG investment, that work needs to begin today.
That is because these assessments don't appropriately account for the qualitative and quantitative risks of not decarbonizing (e.g., increasing government regulation over emissions, rising costs for raw materials, and the costs of doing business in disaster-prone regions), nor the benefits of being a market leader in this space or meeting stakeholder expectations.
The Canadian government has been introducing a growing number of tax incentives to entice companies to invest in decarbonization technologies such as carbon capture and the development of clean fuel alternatives which will also be essential to building the business case for decarbonization initiatives.
All Canadian companies will also need to decarbonize their operations eventually. The Canadian government has committed to the country achieving carbon neutrality by 2050 – every organization operating within our borders will have to do their part. Organizations that treat this challenge in the same manner they treat any other business challenge have an opportunity to create a competitive advantage over their peers, and more importantly can do so with intention – aligning investments with their core values.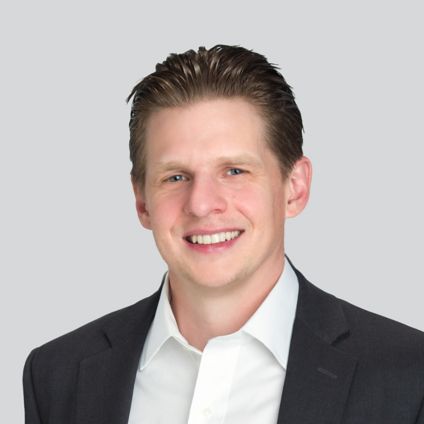 Funding models need to change, entire value chains need to be scrutinized, and companies are increasingly ringing the alarm bells that they can't make the kind of strides needed to decarbonize at scale without more government support.
73% of Canadian CEOs agree that the public is increasingly looking to businesses to fill the void on societal changes like climate change, diversity, equity and inclusion and social justice in the absence of sufficient government policy. This is almost 10% higher than global average of 64%.
Withstanding stakeholder scrutiny: The role of reporting and assurance
In the face of all this uncertainty, Canadian CEOs are concerned about withstanding potential scrutiny from key stakeholders over their ESG strategy and performance – including their climate and decarbonization plans.
While two-thirds of Canadian CEOs say they've fully embedded ESG into their business as a means to value creation, 71% say they are not prepared to withstand potential scrutiny from stakeholders and shareholders (68% globally).
The fact that Canada does not yet have standardized reporting requirements for ESG and climate is likely contributing to this unease. Outside of a few select sectors where regulatory requirements for climate reporting have already been introduced (e.g., OSFI B-15 for large banks and insurers), leadership is left to leverage a variety of currently voluntary ESG reporting frameworks and hope they stand up to potential scrutiny.
The good news is that Canada is on the path to standardization of reporting. The Canadian Sustainability Standards Board (CSSB) – the group responsible for applying global reporting frameworks and rolling out standardized sustainability reporting in Canada – has been stood up. The CSSB board has been established and its remit is clear, however, implementing mandatory reporting requirements will likely be in effect not sooner than 2025. This ample runway is welcome news for those Canadian CEOs who have a lot of work to do to prepare their organization for mandatory, standardized reporting. But eventually, robust and controlled ESG reporting in compliance with the standardized reporting requirements will help CEOs get more comfortable with their efforts holding up to scrutiny.
Nearly one-third of Canadian CEOs report their organization doesn't currently have the capacity or capability of meeting new reporting standards.

At the same time, many CEOs are also fine-tuning the language they use to describe their E, S and G efforts.
[1] Climate change adaptation in Canada, Government of Canada
71% of Canadian CEOs say they are not prepared to withstand potential scrutiny from stakeholders and shareholders
Key takeaways
Your organization should approach its decarbonization and climate objectives with the same commitment and rigour it would approach other significant business priorities. This means looking at the challenge through a transformative lens. Every process, strategy and initiative – from capital planning to corporate strategy – needs to be revisited with the view of 'will this enable/serve/progress our company's decarbonization ambitions?'
Think small to think big: implementing decarbonization solutions boils down to translating strategy into action and implementing at the asset level.
Understand that the environment and human and economic prosperity are tied. Improving your organization's climate adaptation and resilience is not just a matter of avoiding risk or meeting regulatory requirements – it is a business opportunity and financial growth strategy.
As your organization gets clearer on its broader ESG goals, ensure you are preparing for the eventuality of standardized reporting and mandatory assurance. Having a clear plan will help your organization withstand potential stakeholder scrutiny.
Connect with us
Stay up to date with what matters to you
Gain access to personalized content based on your interests by signing up today
About our surveys
KPMG International surveyed 1,325 global CEOs from major organizations in 11 countries (Australia, Canada, China, France, Germany, India, Italy, Japan, Spain, the U.K., and the U.S.) across 11 key industry sectors, including asset management, automotive, consumer and retail, energy, financial services, infrastructure, life sciences, manufacturing, technology, and telecommunications. The CEOs are drawn from companies with annual revenue over US$500 million and a third of the companies surveyed have more than US$10 billion in annual revenue. The survey was conducted from August 15 to Sept. 19, 2023.
KPMG Private Enterprise surveyed business owners or executive level C-suite decision makers at 700 small-and-medium-sized Canadian companies between August 30 and Sept. 25, 2023, using Sago's premier business research panel. A quarter of the companies surveyed have more than C$500 million and less than C$1 billion in annual revenue, a quarter have more than C$300 million and less than $500 million in annual revenue, 23 per cent have between C$100 million and C$300 million in annual revenue, and 26 per cent have between C$10 million and C$50 million in annual revenue. No companies were surveyed under C$10 million.