Fintech funding in ASPAC very soft; H1'23 sees lowest level in almost 10 years
Fintech funding in the ASPAC region dropped from $6.7 billion in H2'22 to $5.1 billion in H1'23 — a far cry from the record-breaking six months experienced in H1'22 when fintech funding reached over $45 billion. The largest fintech deal in the ASPAC region during H1'23 was $1.5 billion raise by China-based consumer finance services company Chongqing Ant Consumer Finance. Other deals in the region during the quarter were significantly smaller, including the $304 million buyout of India-based SME lending company Vistaar Finance by PE firm Warburg Pincus, the $270 million raise by Singapore-based credit services firm Kredivo Holdings, and a $200 million raise by India-based digital lending platform Creditbee. Key H2'23 highlights from the ASPAC region include:
Fintech firms looking at ways to leverage AI- generated content (AIGC)
Following on trends seen globally, interest in AI took off in the ASPAC region, with both investors and corporates looking for ways to leverage AIGC within fintech use cases. In particular, there is strong interest in AIGC use cases focused on marketing and customer engagement in order to upgrade customer experiences. While China has restricted access to ChatGPT, the country's tech giants, including Baidu, Tencent, and Alibaba, all have their own large language models (LLMs). It is expected that these LLMs could be used as a basis to support AIGC use cases in the fintech sector heading into H2'23 and into 2024.
Outside of Chongqing Ant Consumer Finance raise, fintech funding in China is very dry
Aside from the $1.5 billion raise by Chongqing Ant Consumer Finance, fintech funding in China was remarkably dry during H1'23, with the second largest deal a $45 million raise by installment financing company OH Credit.
The decline in funding in China likely reflects businesses prioritizing their post-pandemic recovery, including strengthening their business models and looking for growth opportunities. Fintech investors in China area have also been taking a wait and see approach —expecting start-ups that they have previously funded to prove their value and outcomes prior to making further fundings.
Growing interest in logistics and supply chain finance
One fintech area that gained increasing attention in the ASPAC region during H1'23 was logistics and supply chain finance; this area is expected to remain top of mind heading into H2'23 as traditional manufacturing companies and others look to become more efficient across their end-to-end operations.
Jurisdictions in ASPAC looking to become global crypto hubs
In the wake of the US increasing scrutiny of crypto-focused firms, a number of jurisdictions in the ASPAC region have increased their efforts to position themselves as global hubs for the evolution of the crypto sector. Within the region, Singapore has had a jump start in this area; over the past few years, it has established strong regulations related to crypto firm operations, including its Payment Services Act and its Digital Token Payment Act. Outside of Singapore, both Japan and Hong Kong SAR, China have also undertaken a range of activities to establish strong crypto ecosystems.
Trends to watch for in H2'23
Regulators within the region continuing to prioritize data governance, data security, and privacy protection.
Increasing focus on ESG-focused fintechs and green finance.
Fintechs continuing to focus on fintech enablement rather than on direct competition.
Accelerating focus on the use of AI and AIGC, with a particular focus on improving the customer experience.
Connect with us
Key Contact
Anton Ruddenklau
Global Head of Financial Services Innovation and Fintech, KPMG International
Key Contact
Judd Caplain
Global Head of Financial Services, KPMG International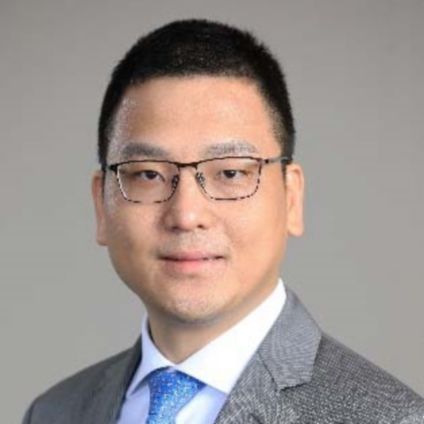 Key Contact
Andrew Huang
Partner, Financial Services Audit, KPMG in China