In today's day and age of digitisation more and more companies are transforming their traditional business models to digital business model. Organisations are transforming every aspect of their respective businesses like financial, human resource, marketing, sales etc., going digital in more than one way.
As the digital transformation affects each aspect of business including profitability, customer experience, it also largely impacts organisational reputation. Digital transformation is complex and of high risk. Digital quality assurance is one of the most critical aspects to be considered for the success of an organisations' transformation journey to becoming truly digital.
KPMG in India digital quality assurance services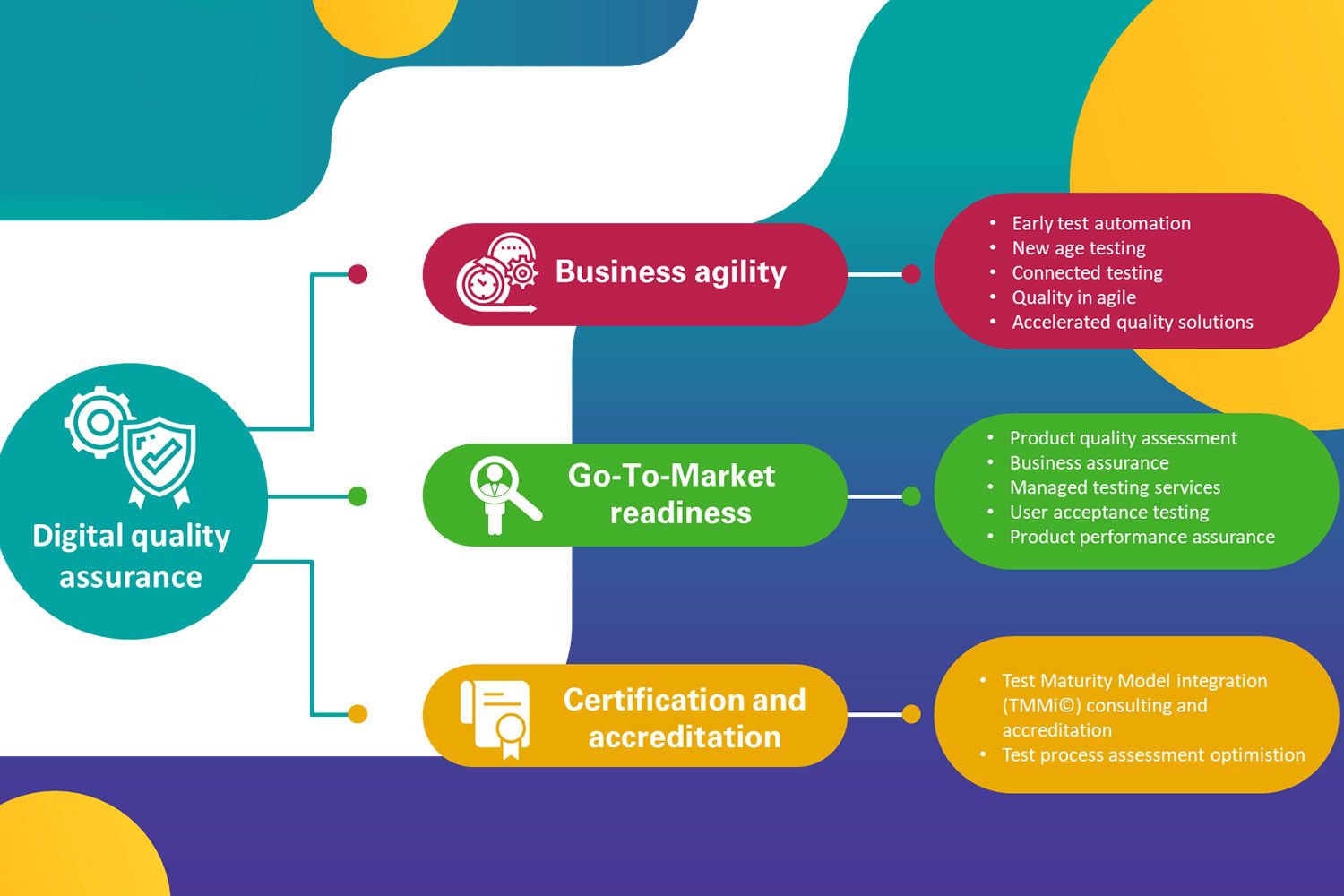 As one of the market leaders in professional services, KPMG in India recognises the importance of assurance during digital transformation and provides a wide array of digital quality assurance service offerings.
KPMG in India combines its proficiency in software processes, software testing and digital transformation to help ensure:
An exhaustive service related to software test assurance consulting and delivery
Go-to Market (GTM) readiness
Enhanced business agility
Confident end customer of the assured product.
The following services are offered under KPMG in India digital quality assurance
Potential benefits:
Better return on investments (ROI) on testing investments, with automation deployed early on and effectively with greater quality and performance delivered
Performance testing to help ensure applications perform consistently across platforms and even at peak load
Test process assessments and consulting leading to assessable improvements in the performance of the test organisation, with streamlining aligned with clear and transparent KPIs
Increased test coverage and identifying defects earlier in the lifecycle
Enhanced alignment of business and IT teams, leading to increased business confidence in project outcomes
Domain expertise with domain specific approach to testing with significantly reduced delivery risk
Multi-linguistic testing to help ensure the application achieves glocalization of organizations
Amplified use of new age technologies
Expertise in agile software engineering practices and operational change management
In-house experts in Agile and DevOps
Augmented speed of software delivery and hence faster go-to market times.