Despite strong deal volume, fintech investment in Americas drops to US$68.6 billion in 2022
While fintech investment in the Americas dropped from $108.9 billion in 2021 to $68.6 billion in 2022, the region saw the second highest level of annual deal volume ever (2,786) after 2021 (3,316 deals). Both fintech investment and deal volume dropped considerably from H1'22 to H2'22 — from $41.6 billion across 1,760 deals to $26.9 billion across 1,026 deals. The largest deals of H2'22 included three buyouts in the US: the $8.4 billion buyout of tax compliance company Avalara, the $1.7 buyout of B2B-focused order-to-cash solutions firm Billtrust and the $1.6 billion buyout of regtech provider Computer Services Inc.
The largest deals outside of the US during H2'22 included a $200 million raise by Grand Caymans-based Ethereum scaling company Matter Labs, a $163.1 million raise by Canada-based blockchain technology company Blockstream and a $130 million raise renewable energy financing platform Solfácil. Key H2'22 highlights from the Americas include:
US drives largest share of fintech funding in Americas during 2022
The US continued to drive the vast majority of fintech investment in the Americas, accounting for $61.6 billion in investment across 2,222 deals during 2022, including $25.2 billion in H2'22. By comparison, Brazil attracted $1.8 billion across 146 deals in 2022, while Canada attracted $1.3 billion across 169 deals.
Seed stage deals see record investment in 2022, driven by larger deal sizes
As the valuations of late-stage VC-backed companies saw significant downward pressure, many fintech investors in the Americas shifted their focus from late stage to seed and early-stage deals. Seed stage deals in particular attracted significant investment this year — attracting a record $4.5 billion, up from $3.4 billion in 2021. While year-over-year median deal sizes dropped from $94.5 to $52 million for late-stage deals, and from $10 million to $8.1 million for early-stage deals, seed stage deals saw the median deal size rise from $2.4 million to $3 million.
Continued focus on buy now, pay later
There has been explosive growth in buy now, pay later space in the Americas — particularly in the US — with strong interest from both merchants and from consumers. Big corporates in the US have started to consider offering their own BNPL solutions; in H2'22, Walmart announced a collaboration with One, a fintech it has a majority investment in, to offer BNPL to its customers. As interest rates rise, BNPL companies could see their margins eroded — which could put a laser focus on company business models. In H2'22, the US Consumer Financial Protection Bureau also raised some concerns about BNPL offerings, issuing a report on the topic. This could lead to additional scrutiny of or regulatory action in the space heading into 2023.
Corporate investment shows resilience in Americas
2022 was the second best year on record for both CVC investment and the number of CVC deals in the fintech space in the Americas, accounting for $18.21 billion of investment 687 deals. The US accounted for $14.9 billion of this total across 544 deals. The relative resilience of CVC investment likely reflects the drive for innovation among incumbent financial institutions and recognition that it can be quicker to buy capabilities rather than build them internally.
Trends to watch for in H1'23
Artificial intelligence focused technology firms really looking to enable banks, insurance companies and other financial institutions in areas like AI-based data analytics and underwriting risk assessment and decision-making
Fintech investors continuing to focus on seed and early-stage deals well into H1'22
Fintechs focusing on cash management and efficiency, conducting headcount reductions that parallel activities in the broader tech sector
Corporates looking to buy fintech capabilities at good value to augment their business
M&A activity remaining slow through the first half of the year as investors look for valuations to stabilize.
Connect with us
Key Contact
Anton Ruddenklau
Global Head of Financial Services Innovation and Fintech, KPMG International
Key Contact
Judd Caplain
Global Head of Financial Services, KPMG International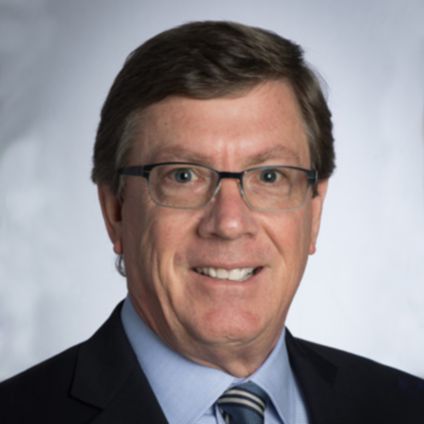 Key Contact
Robert Ruark
Principal, Financial Services Strategy and Fintech Leader, KPMG in the US


Source for chart: Pulse of Fintech H2'22, Global Analysis of Investment in Fintech, KPMG International (data provided by PitchBook), *as of December 31 2022.