Asia-Pacific sees record US$50.5 billion in fintech investment in 2022
Fintech investment in the Asia-Pacific region rose from $50.2 billion 1,604 deals in 2021 to $50.5 billion across 1,227 deals in 2022 to achieve a slight record high. Block's $27.9 billion acquisition of Australia-based buy now, pay later company Afterpay during H1'22 accounted for well over half of this total — highlighting the impact of large mega M&A transactions on fintech investment totals. There were no $1 billion+ M&A deals during H2'22, leaving fintech investment the second half of the year a fraction of that seen in the first: $5.8 billion, compared to $44.6 billion.
VC investments accounted for the largest fintech deals of H2'22, including a $405 million raise by South Korea-based financial super-app Toss, a $300 million raise by Indonesia-based payments firm Xendit and $300 million raises two Singapore-based companies: crypto firm Amber and insurtech Bolttech. Key H2'22 highlights from the Asia-Pacific region include:
B2B solutions gaining traction with investors in Asia-Pacific
In the Asia-Pacific region, there has been a growing focus over the last year on the development of B2B fintech solutions. For example, in H2'22, Indonesia-based digital payments platform Xendit raised $300 million in order to continue to expand its product lines and presence in Southeast Asia.1
China-based fintech companies look abroad for growth
In the wake of much tighter restrictions on domestic fintech activity, both fintech investment and deal volume in The Chinese Mainland dropped to their lowest levels since 2013: $770 million raised across 107 deals. The more challenging fintech environment has led a number of China's fintechs to look globally for growth opportunities. In 2022, for example, Ant Financial launched Alipay+ Unified Payment — a cross-border digital payments app that allows consumers to pay for goods at specific retailers in different countries (e.g., South Korea, Malaysia, the Philippines) using their local currency digital wallet.2
Continued focus on expanding access to fintech products
Investors in the Asia-Pacific region continued to focus on fintechs working to improve access to a variety of financial products for both individuals and small businesses — such as microlending, SME lending and B2B payments. Wealth management geared at lower wealth segments also gained some attention, with companies like Syfe and Endowus, both in Singapore, providing unique investment opportunities to individuals not targeted by traditional wealth management companies.
Digital payments remains big ticket in Southeast Asia
The payments space continued to be the biggest ticket for fintech investors in Southeast Asia in 2022. After years of acceleration, however, payments companies in the region have starting to shift their focus from customer acquisition to finding ways to extend their value and deepen their engagement with customers. Competition in the space remained very high in 2022, particularly in countries like Indonesia.
China-based fintechs focusing on industry enablement
In China, some fintechs have achieved success by focusing on enabling traditional financial institutions to improve their own operations or to provide new products and services to their customers. In the inclusive finance space, for example, fintechs have partnered with big banks to provide the technology to allow them to better assess risks related to SME loans or loans to low-income individuals.
Trends to watch for in H1'23
Jurisdictions in the Asia-Pacific region that already have strong crypto regulatory environments — such as Japan, Singapore and Hong Kong (SAR) —attracting interest from crypto players and investors in the wake of the meltdown of FTX
Both investors and fintechs focusing more on the development and growth of B2B fintech offerings
The payments sector continuing to attract the largest deals in the region
The post-listing performance of 360 DigiTech following its secondary listing in Hong Kong (SAR) and whether it helps improving prospects for fintech exits in the region.
Connect with us
Key Contact
Anton Ruddenklau
Global Head of Financial Services Innovation and Fintech, KPMG International
Key Contact
Judd Caplain
Global Head of Financial Services, KPMG International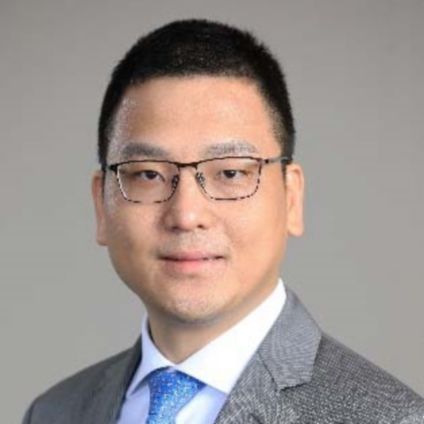 Key Contact
Andrew Huang
Partner, Financial Services Audit, KPMG in China


Source for chart: Pulse of Fintech H2'22, Global Analysis of Investment in Fintech, KPMG International (data provided by PitchBook), *as of December 31 2022.
1https://www.forbes.com/sites/yessarrosendar/2022/05/19/indonesian-unicorn-xendit-bags-300-million-in-series-d-funding/?sh=5c4706fc6a29
2https://techcrunch.com/2022/11/04/ant-alipay-plus-alibaba-global-expansion/