About the survey sample
About the survey sample
Segment details about our survey participants.
Survey responses were gathered through a combination of face-to-face and online interviews in 2018/2019 with 223 senior leaders — many of them chief executive officers. Thirty-seven percent of respondents are from organizations carrying out significant capital construction projects (owners); 63 percent are from engineering & construction companies (contractors).
Organization category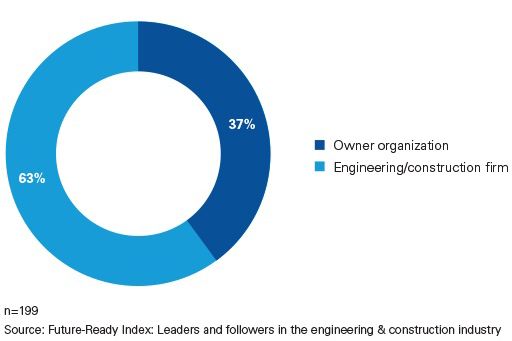 Respondent organizations' turnover/ income ranged from less than USD1 billion to more than USD20 billion, with a mix of operations from global through regional to purely domestic.
Approximate entity revenue from operations in the last 12 months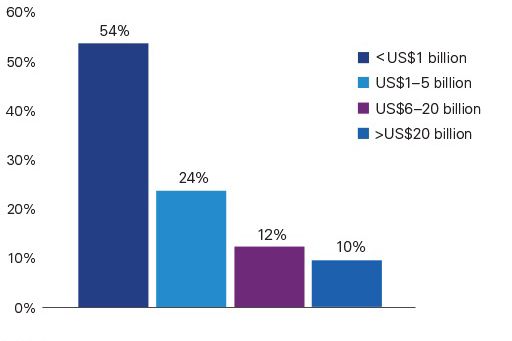 Regions of operation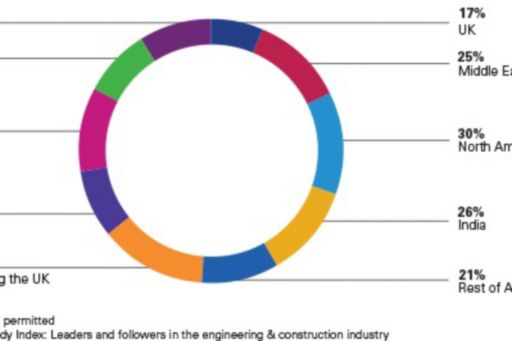 The annual capital expenditure budget varied from around USD10 million to over USD5 billion. We observed twenty percent of project owners from public bodies — typically government agencies — and some of the main industries represented include energy and natural resources, technology and healthcare.
Entity type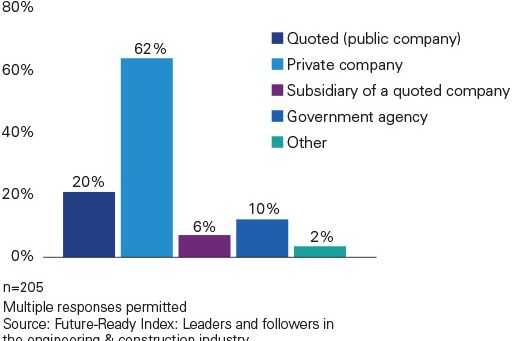 Industry sector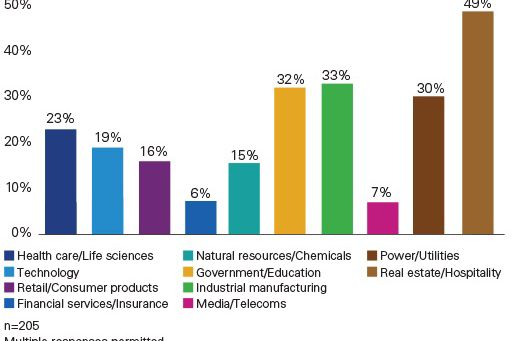 Stay up to date with what matters to you
Gain access to personalized content based on your interests by signing up today