Ireland's Food & Agribusiness sector is a major success story at home and abroad. Huge opportunities exist in a wide number of overseas markets for ambitious, growth-oriented Irish businesses. With a focus on sustainability, traceability, and premium quality, Irish companies have the opportunity to further expand their export reach and tap into new markets worldwide.
As consumer demand for organic, ethically produced, and environmentally friendly products continues to rise, Irish food and agribusinesses can leverage their reputation and expertise to capture a larger share of the global market.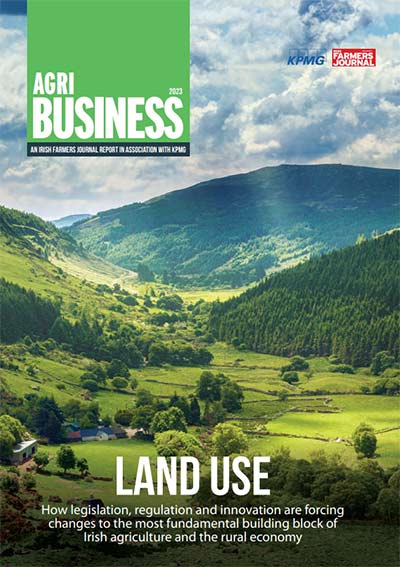 Read our IFJ/KPMG Agribusiness report
The 2023 annual Irish Farmers Journal-KPMG Agribusiness report marks our 11th anniversary partnering with the IFJ.
In this edition, we explore the future of land use in Ireland, and how legislation, regulation and innovation are forcing changes to the building blocks of Irish agriculture and the rural economy.
How KPMG can help
KPMG's Agribusiness team can help you improve the efficiency and profitability of your business through our wide range of audit, tax and advisory services. Our national and international cross functional agribusiness professionals focus on understanding the issues faced by agribusiness companies and developing tailored solutions to meet these challenges.

We combine our multi-disciplinary approach with deep, practical industry knowledge to help clients meet challenges and respond to opportunities.
Get in touch
If you are looking for guidance in Agribusiness, we can help. As a first step, please contact Tom McEvoy of our Agribusiness team. We'd be delighted to hear from you.