CIOs are determined to drive a digital transformation strategy that fosters cross-functional collaboration for maximum impact. They emphasize that investing in technology solely for its own sake, even in a supportive market, would be indulgent. To achieve positive outcomes in today's challenging times, innovation must be rigorously monitored and tied to tangible business results.
The UAE's tech leaders are setting a global example for strategic AI adoption, prioritizing ESG and cybersecurity, and advancing business technology. They envision digital evolution holistically, cultivating innovation across education, healthcare, tourism, manufacturing, and ESG. The UAE's forward-thinking approach and commitment to technological excellence also highlights its leading role in the global industry. Recognizing the transformative role of technology in all social and economic development initiatives, the UAE is empowering visionary leaders to carry the nation's future aspirations.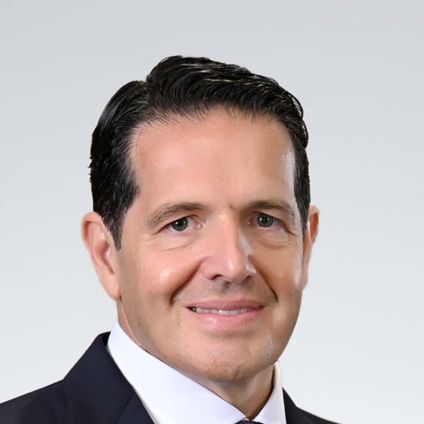 Ahead of the curve
Are organizations ahead of the curve in achieving business ambitions using existing technology?
89
%
are confident that their existing technology can drive business growth and organizational development
87
%
feel positive about their current technology's capacity to drive the organization's ESG agenda
86
%
believe technology is enhancing wellbeing, efficiency, and cutting costs
AI and machine learning
Will AI and machine learning mark a new paradigm for businesses' short-term success?
53
%
identify AI as crucial for achieving their short-term ambitions
43
%
recognize edge computing as highly valuable
41
%
believe quantum computing also plays a significant role
Embracing XaaS

Versatility at speed

Everything as a Service (XaaS) has revolutionized IT, enabling businesses to adapt quickly to changing requirements, reduce capital expenditures, and benefit from regular updates and improvements.

84% confidently agree that the risks of XaaS technologies are well justified by the opportunities they create.

83% also acknowledge that employee resistance influences their investment decisions with new technologies.

Information security

A catalyst for transformation

Information security in the UAE emerges as a key catalyst driving digital transformation

56% highlight the influence of customer expectations for stronger data privacy and cybersecurity on strategic priorities.

Skills and strategy

A confluence of creativity and technical expertise

The tech leaders of tomorrow combine technical expertise with essential soft skills, making informed choices that align technical and strategic objectives

66% identified creativity and innovation as key personality traits.

53% prioritize digital literacy as the most important technical skill

Digital transformation

Boosting engagement and productivity

How has investment in digital transformation helped businesses amplify engagement and productivity?

77% said digital transformation investments have raised employee satisfaction

64% believe digital transformation investments have helped them with successful business development

Prioritizing ESG

Shaping a sustainable future

Will our sustainable future be shaped by tech functions' upcoming commitments to innovation goals?

60% indicate their technology function will primarily contribute to advancing ESG priorities including carbon emissions targets

The way forward

Navigating challenges and overcoming resistance

Is data management a strategic priority in digital transformation?

47% of tech leaders identify immature data management strategies as a barrier to transformation.
Contact us
Stay up to date with what matters to you
Gain access to personalized content based on your interests by signing up today