Careers
Careers
Grow your career with us. Select from a variety of opportunities for entry-level and experienced professionals. Become part of the KPMG family today.
Grow your career with us.
Apply by following these easy steps: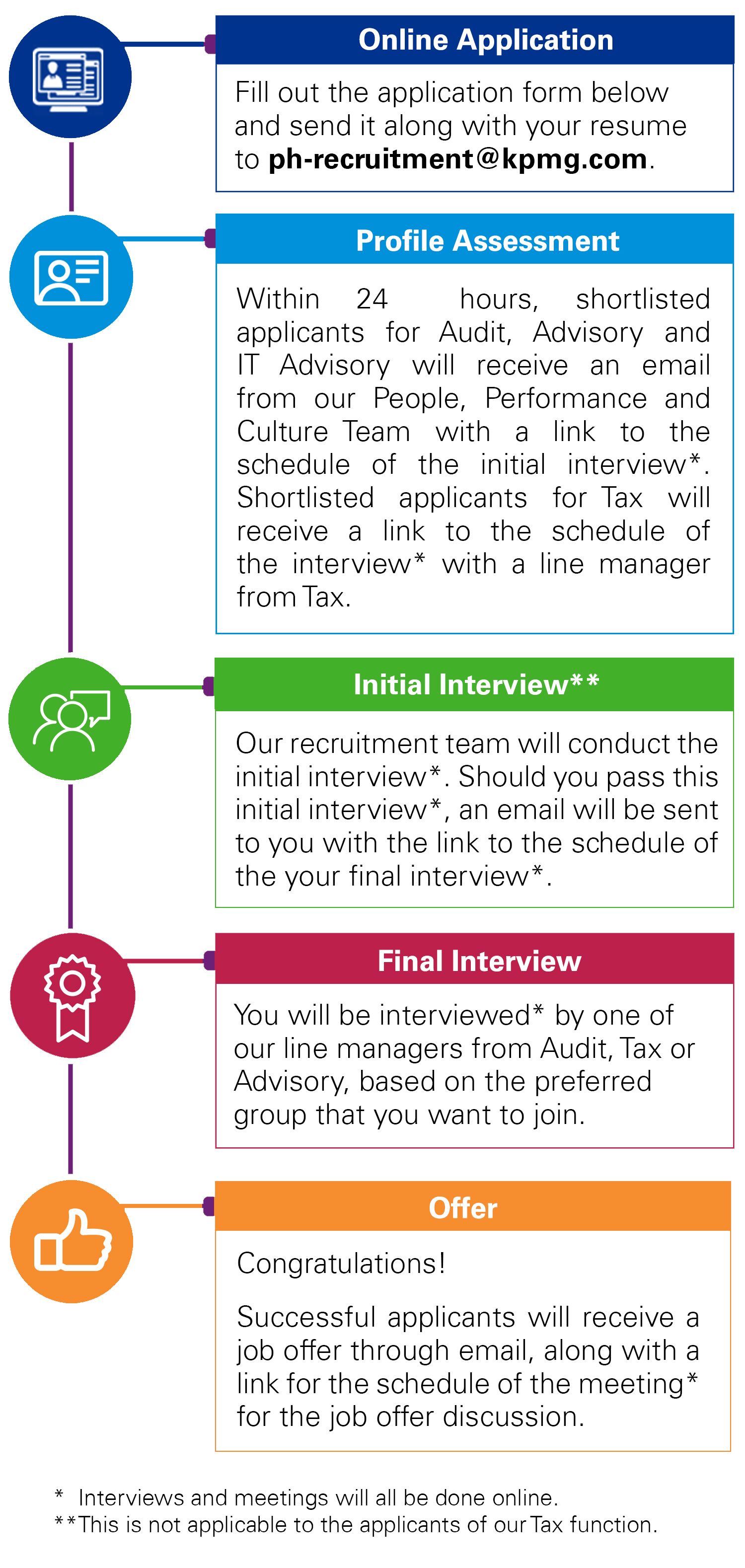 Download the Application Form and submit this to:
By submitting your CV, you agree with the terms and provisions in the Acknowledgment and Agreement Regarding Data Privacy.
Please use Adobe Reader to fill out this application form. You can download it using the following links:
You may browse positions by your area of expertise and join our teams of top talent!
As of March 2023