KPMG hosts first edition of 2020's Audit Committee Forum on Implications for Audit Committees arising from COVID-19
As we look back at the passage of time, the increased period of turmoil that began in late March due to nonother than COVID-19 had steered towards recovery after six months until just last week. Sri Lanka is wedged by a second wave of COVID-19 as we speak, with number of cases increasing rapidly. As uncertainty is the prevailing factor of 2020, Audit Committees may need to widen their scope to address the challenges that arise during such unprecedented times.
With the background set on the prevailing uncertainty, the 22nd audit committee forum was held at the KPMG premises in Colombo on the 06th of October, with the theme set as "Implications for Audit Committees arising from COVID-19". The session consisted of three presentations and concluded with a panel discussion.
Thamali Rodrigo (Partner – KPMG in Sri Lanka) kick started the session with her presentation on "Emerging Focus Areas for External Audit", followed by a presentation on "Core responsibilities with emerging priorities and how to balance them" conducted by Hiroshini Fernando (Non-Executive Director – DFCC Bank PLC, United Motors Lanka PLC and CEO – R I L Property PLC), Natalie Warawita (Director – Group Risk & Control, MAS Holdings) provided valuable insight on "Oversight through Virtual Communication" and to conclude the session of presentations, Aruni Rajakarier (Non-Executive Director – John Keells PLC, Founder/Director – SheConsults Pvt Ltd) presented to the panel on "Broader Reporting & Communication Aspects".
Thamali Rodrigo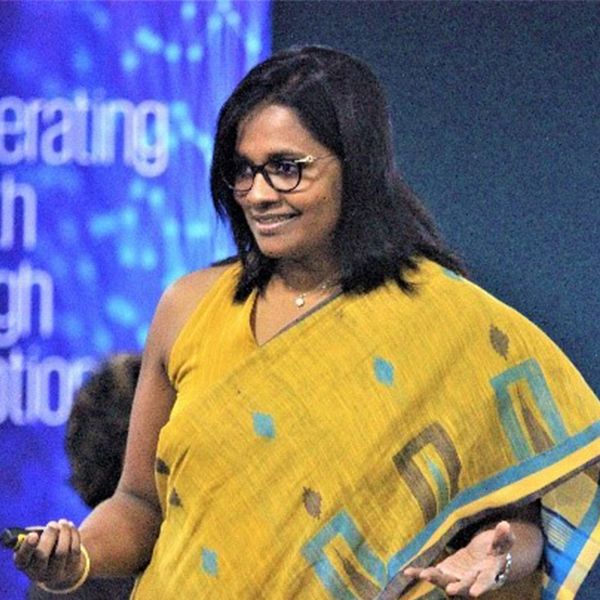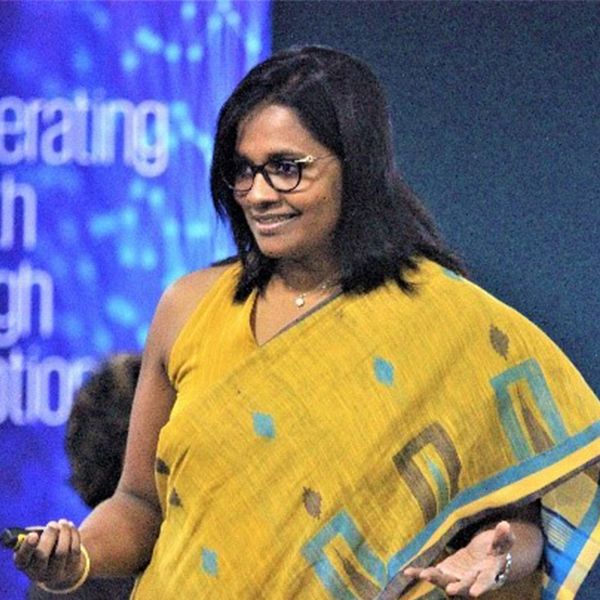 Hiroshini Fernando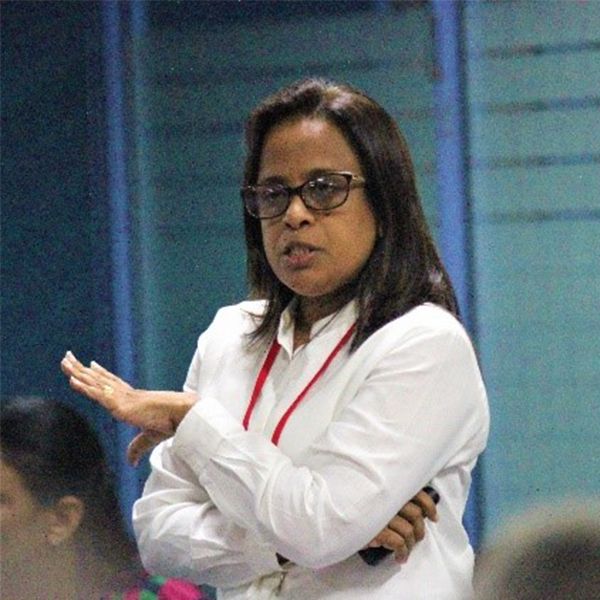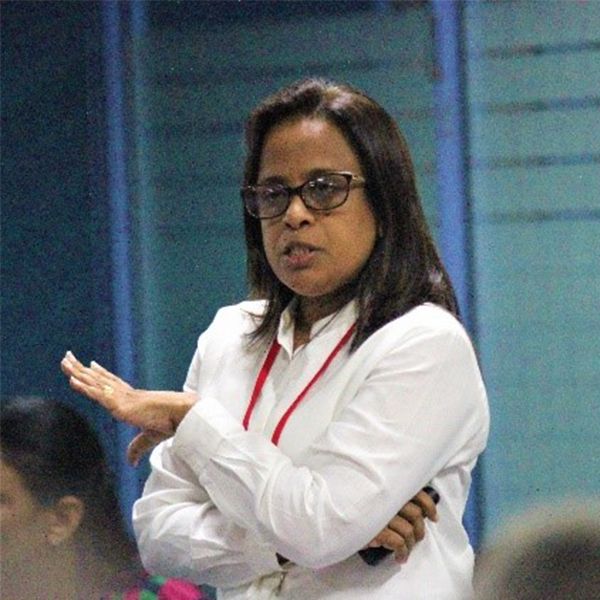 Times when uncertainty is dominant, anything and everything is possible. Thamali stated that "in such times of ambiguity, as external auditors it is value adding to provide Financial Reporting Implications of COVID-19 for all clients." Nevertheless, the amount of uncertainty does not make life easier for external or internal auditors due to irrelevance on strategies and controls that were in place prior to COVID-19 and the scope of audit prior to COVID-19 not being able to cover the arising implications.
One of the key points highlighted by Thamali was the matter of addressing Accounting Estimates. Audit Committees will need to rigorously review estimates as they are purely based on judgement and in a time of extreme turmoil, how can the accuracy of such judgements be reliable?
Taking the stage next, Hiroshini emphasized on Audit Committees to focus on Core Responsibilities, mainly; Financial Reporting Controls, Internal Controls and Risk Management. In a period of uncertainty, yes, the concerns and focus areas may widen but audit committees should always prioritize the key responsibilities while maintaining a balance on the upcoming implications due to COVID-19.
The IT infrastructure could vary from each entity, nevertheless the financial reporting controls, internal controls and risk management strategies should be based on the nature of business and should be standalone, but of course the enhanced IT infrastructure can be leveraged to boost internal controls. Cyber risk is an emerging risk and it is likely to require external expert help in a period of uncertainty.
Aruni Rajakarier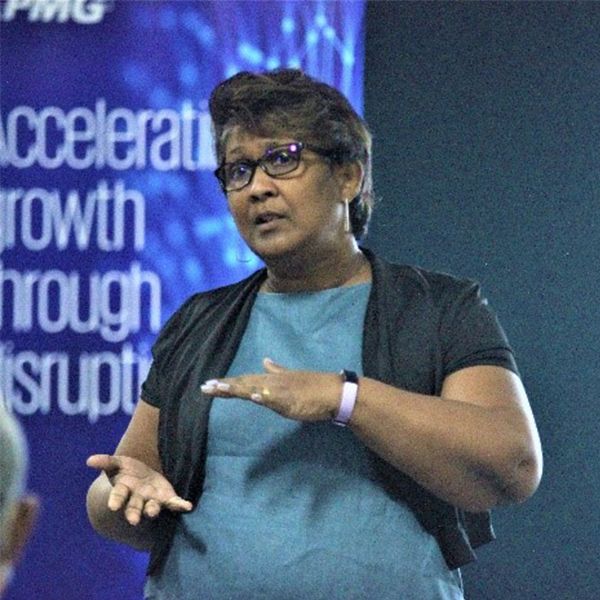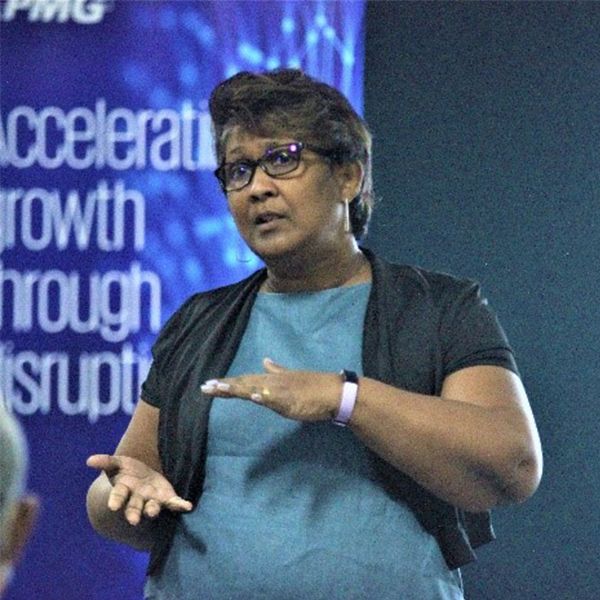 Natalie Warawita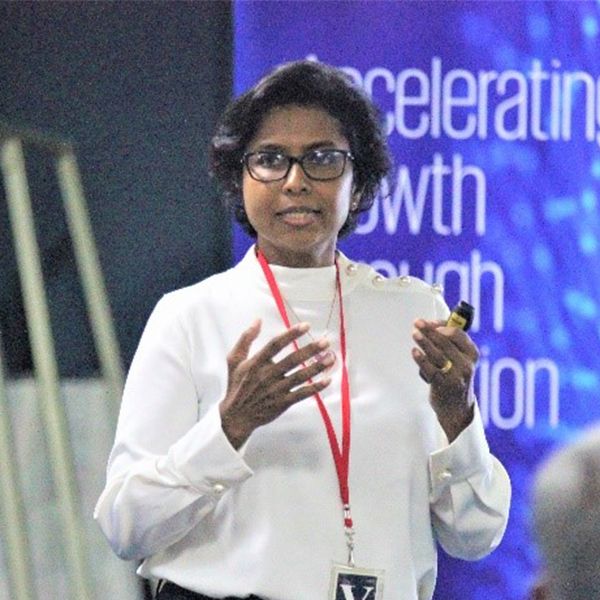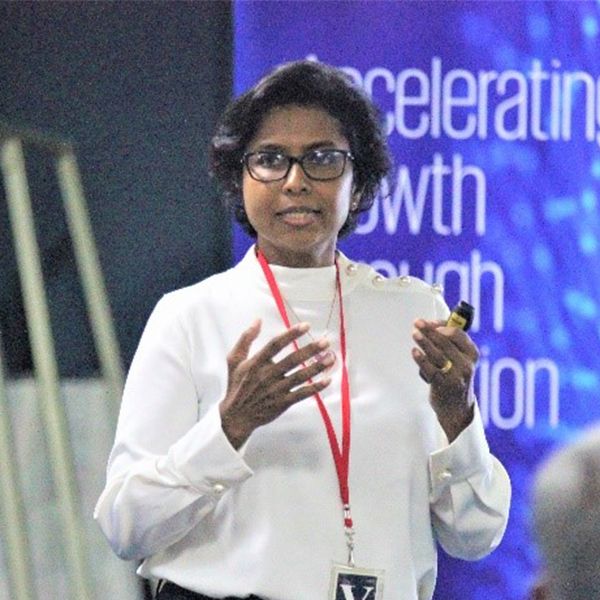 Natalie spoke of her experience in MAS Holdings when it came to address the challenges put forward by COVID-19. The outbreak of COVID-19 meant different for each individual entity, she stated that the crisis in total was concerning in two major fragments; Humanitarian Crisis (Peoples' lives and Operationality) and the Cash Crisis (Extending the Liquid Resources). When operationality and liquidity were immensely under pressure, it was time for decision makers to work in close interaction to make quick decisions to overcome challenges and stay relevant.
In terms of having an agile and swift controls process, Natalie emphasized on the fact that the internal auditors, audit committee and management need to be in proper synchronization. Natalie Further stated that " it is important that the internal audit function is transformed to a tech enabled data driven function in contrast to the traditional internal audit process" The internal audit should not be a yearly process, it should be conducted based on data analytics to ensure that the process is robust and agile to survive in such periods of uncertainty.
Aruni presented her valuable insight on ESG (Environmental, Social and Governance) Reporting implications in a post COVID-19 era. The ESG framework focuses mainly on the various types of Capitals in an entity such as the manufactured capital, human capital, intellectual capital and Social & Relationship capital.
She further mentioned that audit committees need to understand the value proposition of the business to be catered to all types of stakeholders. Audit committees need to focus on each of the capitals to ensure controls are in place for each capital not only the financial reporting aspect. Mismanagement of intellectual property is an area that could cause much damage to an entity. In Sri Lanka, entities need to have mechanisms in place for reviewing intellectual property. Aruni emphasized the fact that a simple mechanism such as maintaining an intellectual property register could still be an effective internal control.
Ranjani Joseph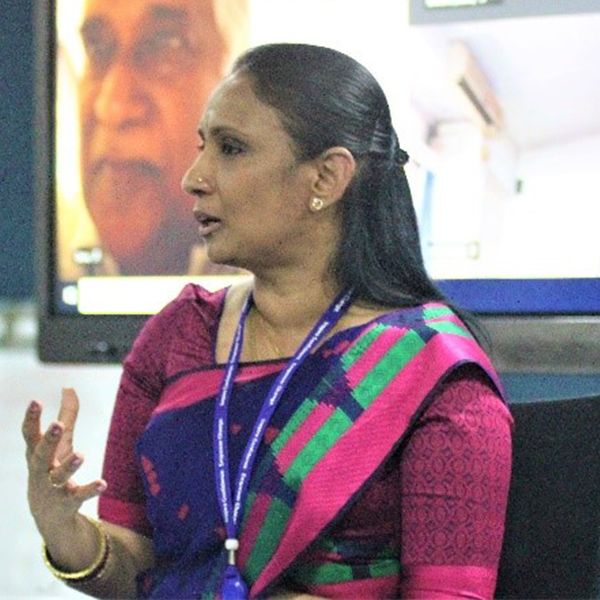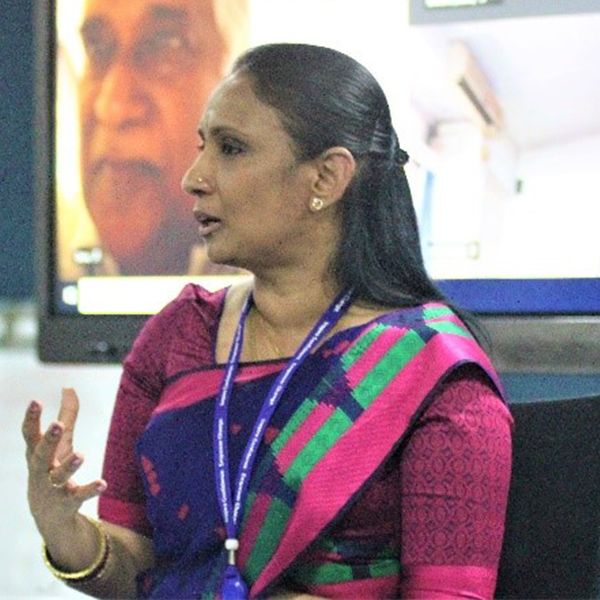 Panel Discussion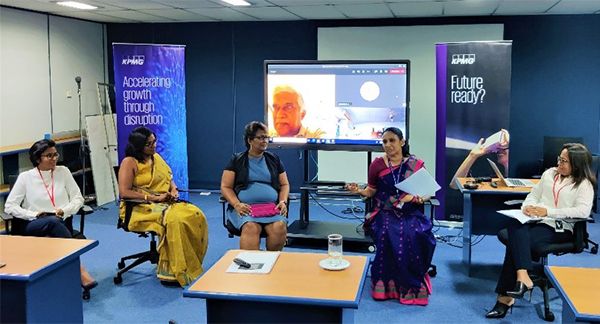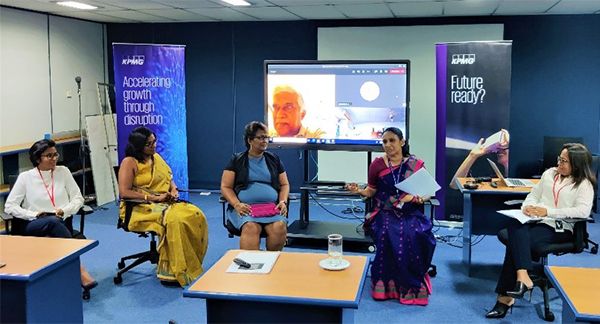 The presenters took their seats for the panel discussion moderated by Ranjani Joseph (Partner – Deputy Head of Audit and Head of Markets, KPMG in Sri Lanka) as the final item of the evening's agenda. The panelists discussed and shared differing opinions on how audit committees should look forward to the upcoming reporting periods. The panel discussion kicked off by Ranjani setting the tone on how COVID-19 has shifted the risk agenda profitability to liquidity and increasing implications on supply chain and cyber risk, furthermore how COVID-19 has acted as a catalyst for digital acceleration.
Suren Rajakarier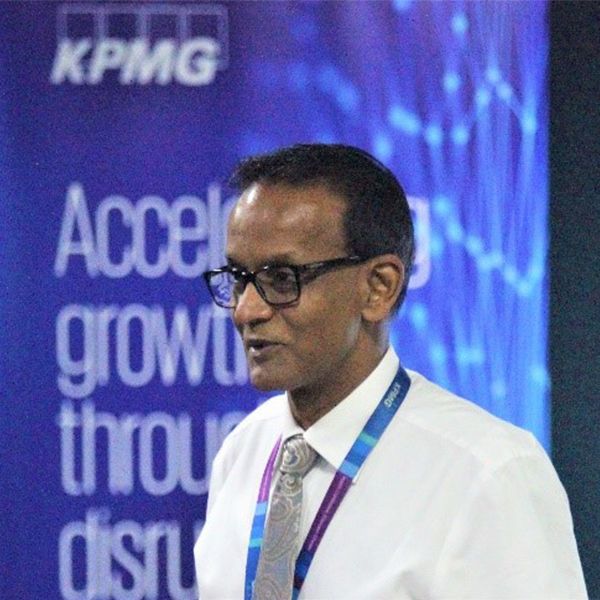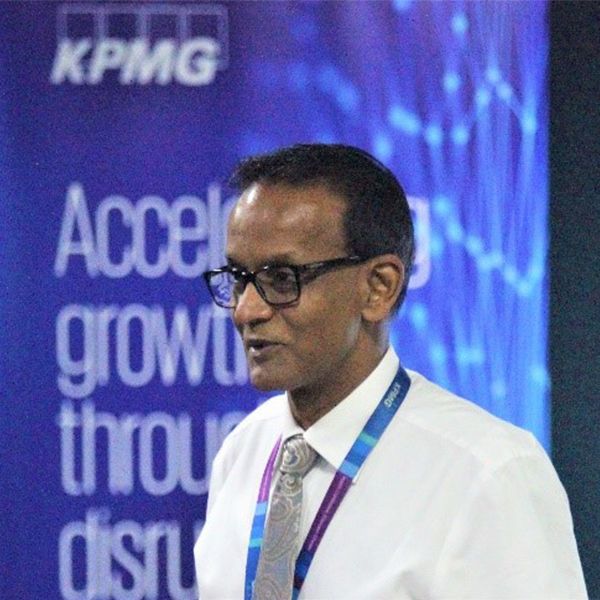 Audience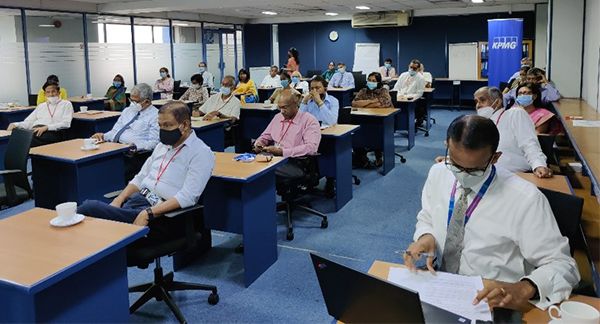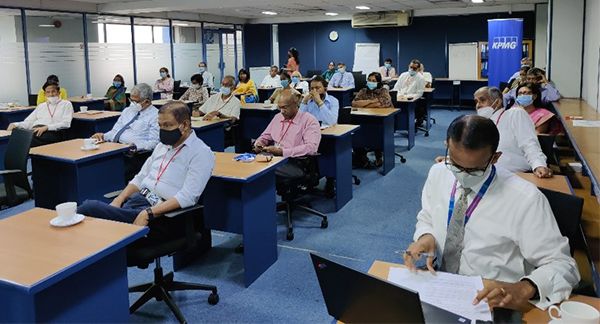 Some of the key takeaways from the panel discussion could be summarized as:
As the forum's focus was steered towards accounting estimates, Thamali stated that audit committees need to focus on the underlying information provided related to estimates prior to the approval.
Furthermore, external auditors need to continue to provide an overview of loopholes while internal auditors need to work with management and audit committee to rectify the identified.
Thamali also mentioned that the risks emerging today will not be able to be addressed out of experience and therefore audit committees need to ask the correct questions from management.
Natalie expressed her opinion on the fact that data analytics will provide insight on each transaction and the insights could help build increased interaction with external auditors.
Ongoing Analytics will provide real time insight on processes. This will be a shift from the traditional internal audit function.
Another area of concern for the firm was the assessment of third-party risk. Hiroshini expressed her opinion in this matter stating that the internal audit function needs to be part of the project team that manages the third-party and thereby providing necessary information to the audit committee to oversee and assess third-party risk.
Aruni contributed to the forum by mentioning how audit committees should pay more attention to non-financial information. In terms of estimates and judgement, valuable insights can be obtained via non-financial information on the various capitals.

The audit committee forum provided much insight for members of audit committees on how to address the challenges that are upon the horizon. The participation by Audit Committee members of listed companies was an encouraging feature. KPMG in Sri Lanka facilitates the Audit Committee forum which seeks to bring together Audit Committee Members to discuss key issues and challenges in a way that is meaningful and relevant to them and helps them become more effective in their roles.