As a global auditing and consulting firm, we see our biggest influence on sustainable development in our services. With our ESG services, we support our clients in developing sustainable business and operating models and complying with new ESG regulatory and disclosure standards. In order to be credible to the outside world, we must lead by example ourselves and act sustainably. We therefore assume social responsibility and feel committed to acting sustainably and ethically.
With our audit and assurance services, we build trust in the company. They form the framework for building the credibility and legal certainty of financial and, increasingly, non-financial information in the financial markets.
Providing high-quality services and conducting high-quality audits are our top priority – across our services, regions and sectors. For us, it is also essential that we keep an eye on our customers' needs and support them in tackling today's challenges. At KPMG in Germany, we are responding to this by continuously improving our services with an eye toward the growth topics of today, and continuously developing a structured innovation culture for our customers.
However, we not only see ourselves as an economic actor, but also feel committed to the society in which we operate. A key element of our corporate culture is therefore also social engagement in many forms, which is supported by our employees. We offer various engagement programmes in which our colleagues can contribute and make a positive contribution to society. We always pursue the goal of further developing these programmes and initiatives and taking changes in society into account. We are currently focused on the effects of the war in Ukraine. With extensive support measures and the willingness of our employees to help, we want to make our contribution to improving the situation of people living in Ukraine or refugees in Germany.
Our goal is to...
...find the best solutions for our customers in light of the current challenges.
...continuously develop our services through our culture of innovation.
...bring economic success into alignment with social and ecological requirements and promote social engagement.
High-quality services in the interest of society
The fundamental transformation of the economy is being driven forward by the currently unpredictable geopolitical developments – for example, climate change, global conflicts, the decoupling of economic relationships (decoupling) and unstable supply chains. Macroeconomic developments such as inflation, high gas and energy prices, interest rate increases and demographic change are currently challenging both for our customers and for us. With our growth topics of Digital Transformation, Governance & Compliance, Digital Finance, ESG and Performance & Resilience, we are responding to these developments and want to offer tailor-made solutions for our customers and help them to tackle the tasks of our time in a targeted manner.
KPMG is particularly focused on the ESG growth topic because, driven by politics and society, it is one of the greatest challenges of our time. ESG, when implemented correctly, is an opportunity for more growth, profitability and increased company value for our clients. In this context, KPMG International launched a global investment programme in 2021. Over three financial years, more than USD 1.5 billion is to be invested in the development of ESG solutions, in the training of employees and in collaborations with charitable organisations and alliance partners. KPMG in Germany is therefore also committed to developing ESG solutions across all services and with a focus on the client, in order to help clients into a more sustainable future. Demand for sustainability expertise is high, so the labour market for ESG professionals is tight. In addition to tailor-made ESG recruiting campaigns, we therefore rely on the internal training of our employees on the topics of environmental, social and corporate governance.
Independence
Our goal is to comply at all times with all regulatory requirements that we as an auditing and advisory firm are subject to in the services we offer. This applies in particular to the requirements for independence when performing annual audit mandates.
Audit Quality:
The Act to Strengthen Financial Market Integrity (FISG) has provided for an auditor rotation after ten years for all public-interest companies since 2022. The maximum mandate term for the audit of all public-interest companies was also reduced to ten years. All KPMG member companies have utilised the KPMG Clara audit platform worldwide. It combines our many years of experience in auditing financial statements with innovative technology. KPMG Clara is used as a globally consistent audit approach. We want to offer our customers consistently high quality, protection and safety. At the same time, we are meeting the increased requirements of the FISG.
Our progress in 2022:
Further development of our ESG services
Implementation of the annual audit of 32.5% of DAX 40 Companies
Implementation of an ESG Learning & Development strategy
Implementation of regional ESG centres of excellence to promote collaboration
Standardisation of our ESG services at an international level
"ESG: All Hands on Board" call and ESG roadshows in our offices
More details can be found in the chapter High-Quality Services in the Interest of Society.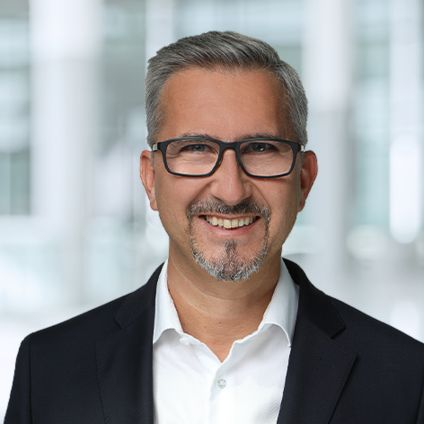 Innovation and client focus
We have set ourselves the challenge of continuously providing up-to-date and comprehensive information. To achieve this, we work with renowned analyst firms and publish studies and specialist publications, for example. In addition, we develop our own thought leadership publications in order to actively shape and advance the topics of the future. With the help of a variety of measures, we also pursue a sustainable, cross-service and structured innovation culture across all our services – with our employees as the driving force behind this innovation. Through different channels and formats, we also offer the opportunity to exchange and dialogue with our customers.
Our Innovation and Customer Focus activities focus on the following measures and offers, among others. More details can be found in the
Innovation and Customer Focus
chapter.
KPMG Innovation Challenge
KPMG Ignition Centre
KPMG Innovation Factory
Client Insights Program
Customer satisfaction survey
2022 Customer Satisfaction Survey results: 98% of our clients were at least satisfied with our work. More results can be found in the overview on the left.

Customer reach
More than 250 articles in the KPMG "Klardenker" blog in the 2022 financial year
More than 200 studies and specialist publications in the 2022 financial year (previous year: more than 50)
A total of 380 webcasts (virtual events) with more than 41,000 external participants in the 2022 financial year (prior year: 420 webcasts with 43,000 external participants)
Social engagement
As a business, we are not only an economic but also a social player. We put corporate responsibility into practice through programmes and initiatives that focus on "equal opportunities and quality education" and "lifelong learning". The personal engagement of our employees is a key element of our sustainability concept and is particularly valued and encouraged with leave of up to four hours per month. In line with our value of "For Better. We do what really matters", we want to make a positive contribution to our community together with our employees.
With our knowledge and expertise, we want to encourage young people in particular and support them in unleashing their potential. To this end, we have set ourselves the goal of working together with all KPMG member firms worldwide to empower ten million disadvantaged young people economically through education, employment and entrepreneurship by 2030.

The following measures and offers are the focus of our activities in the field of social engagement. More details can be found in the
Social Engagement
chapter.
4-hour engagement
Pro bono advice
JOBLINGE
Fit for the economy
Volunteer vision
Enactus
KPMG "Last Few Cents" initiative
Engagement of our employees
6,746

Volunteer hours (previous year: 7,336 hours)

425

Volunteers (previous year: 538 Volunteers)
In the 2022 financial year, the donation from the KPMG "Last Few Cents" initiative totalled EUR

31,000

. This amount benefited three projects: Clean River Project e.V., discovering hands gemeinnützige UG, and Digitale Helden gGmbH, each receiving almost equal shares (previous year: EUR 27,000)
In addition to the voluntary commitment of our employees, donations and sponsorships are an important aspect of our social engagement.
EUR

€5.9

million in donations and sponsorships in total (previous year: €5.1 million), of which €1.5 million in donations (previous year: €1.7 million) and €4.4 million in sponsorships (previous year: €3.4 million)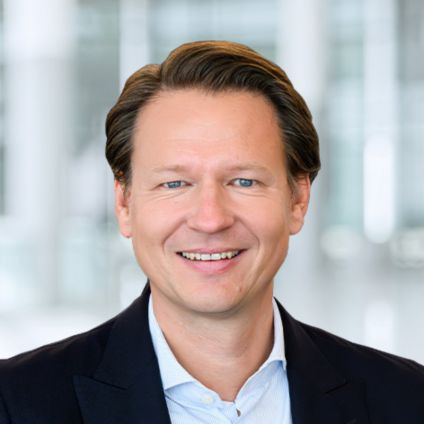 Further information on Our Impact Report can be found at the following links