Article Posted date
28 November 2022
Balancing talent demands against economic realities is no small feat, but it's a high wire act that many Canadian CEOs find themselves performing. With steady footing and an eye for what's ahead, today's leaders must find their poise as they navigate a talent landscape shaped (and continually re-shaped) by evolving attitudes, generational values, advancing technologies, and innovative workplace models.
Stumbling is to be expected, especially in the face of current disruptions and an incoming recession. Still, employers who learn how talent expectations around workplace culture, corporate purpose, ESG expectations, and other factors fit within their employee value proposition (EVP) are more likely to secure the talent they need to stay on even footing.
It can be difficult pinning down workforce trends, but the 2022 KPMG CEO Outlook report offers some overriding themes. Ahead, we'll explore how the need for securing a strong talent pipeline has not waned, even in the face of difficult economic times, and how aforementioned talent expectations are re-framing the EVP discussion. We also examine the link between digital transformation and talent retention, and where today's CEO land on hybrid and remote work.
Help (still) wanted
Despite a precarious economic forecast, the demand for talent among Canadian CEOs remains high, albeit tempered in the near term. Specifically, while a majority of company leaders (84%) have hiring freezes planned over the next six months in response to a predicted recession, more (89%) are anticipating an increase in their headcounts over the next three years (in some cases by up to 25%).
Small to medium-sized business (SMB) leaders share the same appetite for talent, even as they walk a high wire act of their own. According to KPMG's 2022 Business Outlook survey, three-quarters expect to increase their headcount over the same time horizon.
Promisingly, the Federal Government appears attuned to the need for more skilled workers. Plans to welcome 500,000 new immigrants a year by 2025 indicate a concerted push to not only provide a new home for populations around the world, but to also replenish labour pools.1
61% of Canadian CEOs believe efforts to retain talent amidst inflationary pressure and rising cost of living will impact their organization in the next three years

Overall, the unwavering demand for people among both public and private sector organizations speaks to a shared acknowledgement that the recession will not last forever and that, when the winds die down, they will need the right people and skills in place to keep moving ahead.
Insights from this year's CEO Outlook also confirm that the focus on employee value proposition is holding strong among Canadian business leaders. However, finding the funds and resources to strengthen EVPs in the short-term may require a balancing act. Still, Canadian CEOs are largely in agreement that scaling back on talent priorities now could mean losing critical knowledge, skills, and experience to the competition.
It's promising that most CEOs (56%) believe that continuing to evolve their EVP will have a positive impact to their organization over the next three years. To put EVP on the back burner or lose focus on equity, diversity, and inclusion increases the risk of losing key people and institutional knowledge at a time when organizations need them most. Moreover, failing to foster a workplace where talent feels welcomed, valued, and empowered opens the door to reputational risks, not to mention cybersecurity issues from insider threats brought on by disgruntled employees.
In short, now is the time to give talent a compelling reason why they should walk alongside. Missteps may otherwise sow discord or motivate them to make a jump to the competition.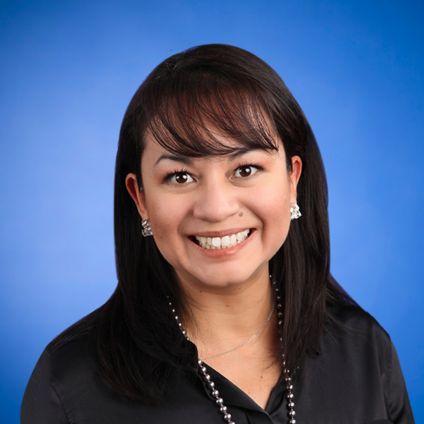 Defining the "where" of work
2022's CEO Outlook reveals interesting perspectives into where Canada's business leaders land on new and evolving forms of work. Interestingly, while almost two-thirds believe remote or hybrid work has had a positive impact on productivity, collaboration, and innovation, and over half believe remote/hybrid working models have been equally positive for employee morale and retention, 75% of Canadian CEOs are still expecting that employees will be in the office full time within three years.
These attitudes seem to conflict at first review. After all, if most employers agree hybrid and remote work has a net positive impact, why are many predicting their offices will be full again?
The answer is that CEOs are in the midst of evaluating the right path forward to address the future of their workforce. On one side there is an impulse to enhance workplace culture and collaboration by bringing teams back into the office. On the other is the desire to accommodate talent who need greater flexibility with where and when they work. Expect this balancing act to continue playing out as both employers and employees find a sweet spot of what makes sense for their specific organization and what maintains a strong EVP.
74% of SMB leaders have kept and refined remote work policies to create a more flexible workplace
Making ESG part of your EVP
Another compelling insight from this year's CEO Outlook snapshot is that most leaders are struggling to tell their ESG story. And while challenges in conveying an organization's environmental, social, and governance values and strategies might not have an overt link to talent, falling short on these pillars can have a direct impact on EVP. That is, while compensation and benefits will always be part of talent acquisition and retention, employees are more likely to align with employers who can provide a sense of purpose and meaning beyond a paycheck.
Ready or not, the generations coming up through the workforce aren't just asking, "What's in it for me?" they're increasingly interested in, "What is the organization doing to create a more sustainable and equitable world?"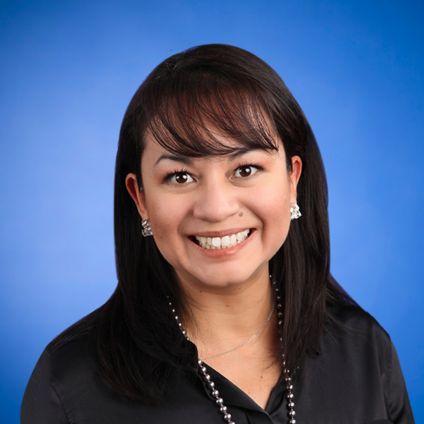 Connecting the (digital) wires
There's a direct link between tech and talent, but which comes first? This is a question Canadian CEOs appear to be dealing with as they attempt to acquire not only the people who can accelerate their operations but the technology they need to serve their roles effectively. With this in mind, it's not surprising to see 80% of Canada's CEOs placing more capital investment in buying new technology instead of placing more in developing the workforce's skills and capabilities (up 12% from last year). For many, there is an understanding that the tech needs to be in place first before it can bring in – or upskill – the people who will make optimal use of these investments.
One foot in front of the other
Talent priorities have not strayed far from CEOs' view. It is a promising mindset for a time when having the right people with the right skill sets will be critical to managing short-term pains and whatever comes next. Yet with economic headwinds picking up, the true high wire feat for Canada's organizations will be finding an equilibrium between meeting talent goals and bracing for what's ahead.
1 An Immigration Plan to Grow the Economy, Government of Canada, November 1, 2022
43% of Canadian respondents indicate that the biggest challenge businesses face in their adoption of digital technologies is the lack of capable talent to carry out key roles (data scientists, engineers, etc.) (KPMG 2022 Global Technology Survey)

Key actions
The future is tough, but you can be tougher: It's understandable that Canadian CEOs and SMBs are anxious about short-term economic disruptions. It's worth remembering, however, that large-scale, global disruptions have been the norm now for some time. It's likely your organization has already adopted – or started to adopt – new work models, technologies, and other evolving strategies that will carry your team through whatever is coming ahead. Stay strong, stay confident, and build on recent lessons and investments.
Look outside your borders: Adopt foreign recruitment strategies or tap into skilled immigration programs that will help your organization locate, attract, and bring in internationally trained talent. Similarly, develop the means to recognize and match foreign credentials within your organization to reduce barriers for international talent and enable them to hit the ground running.
Don't back down on digital: Our recent history shows that the only constant we can expect is change. As such, it is important that organizations continue investing in the technological skills and tools that will keep your operations flexible and resilient, no matter what comes your way.
Offer talent-friendly work models: Explore flexible work models (e.g., hybrid, remote, "work from anywhere" etc.) that will attract the people that will fill your most critical and pressing labour gaps.
Find your ESG story: Today's talent is aligning with companies that are making a difference across all three pillars of ESG. Defining and communicating that ESG story is more important than ever. It begins with taking small steps to determine what the organization is already doing, what it can do, and how it might make good on those ambitions. Once you know the plot, the next part is putting words to action through realistic, measurable, and collaborative strategies that (ideally) keep everyone on the same page.
Connect with us
Stay up to date with what matters to you
Gain access to personalized content based on your interests by signing up today