Growing up watching his family operate a successful multi-generational agricultural business in India, Chris learned at an early age about the power of compassion and understanding when it comes to family businesses and inter-generational transitions.
Those learnings serve him well as a partner and leader of KPMG's Family Office practice in Calgary. Drawing on a diverse team of professionals, Chris works with successful individuals and business families to help manage the complexities of their wealth as they journey through life and business, offering integrated and objective advice that's always designed and delivered with compassion and the future of the family in mind.
He ensures all moving parts of a family's wealth – financial, business and personal – are consciously and proactively coordinated and aligned with their needs so they can continue on their success journey and achieve goals and aspirations.
Whether he's supporting a client's tax strategy, succession plan, philanthropic goals, or legal, estate and will strategy, Chris provides his clients with thoughtful solutions tailored for the family. He understands that every family is unique, and so are their needs. But there is one thing every family has in common: working with Chris gives them clarity, stability, and peace of mind for today, and for the future.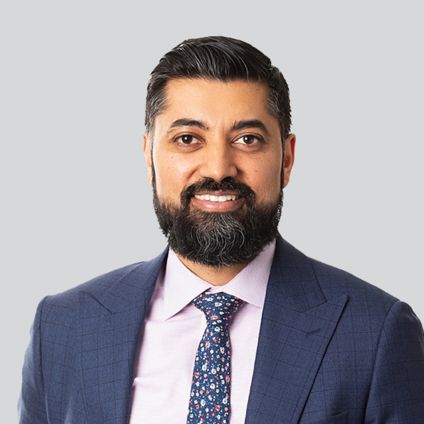 Explore more stories
Learn more about the extraordinary people at KPMG living their passions, delivering insights, and making an impact.
Insights and resources
Grow your business at KPMG
Careers
Cultivate your career with KPMG
Connect with us
Stay up to date with what matters to you
Gain access to personalized content based on your interests by signing up today