Technology is at the heart of every audit, alongside our expertise and personal contact. Quality and integrity are at the heart of our audit practice. That's why we continuously invest in new technologies to improve the audit and solve our clients' complex problems. Through our global network of firms and alliances, we drive innovation and digitalisation in audit. With the strength of KPMG worldwide, we are able to meet global needs, regardless of project size or geographic spread.
Our digital, integrated tools simplify processes, drive efficiency through real-time communication and ensure the highest level of audit quality. Our employees make the difference on a personal level. With the modern IT-supported audit, they create even more value and efficiency for our clients and at the same time, with their passion and purpose, they actively shape the future of the audit and the audit profession.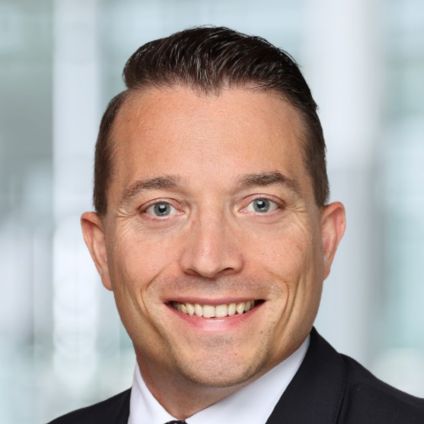 The future of Audit is digital
The future belongs to auditing with highly efficient digital tools. On our global digital audit platform KPMG Clara, we combine many years of experience as auditors and expertise in digitalisation with powerful technology. The result is a globally consistent and at the same time highly individualised audit approach with the aim of offering our clients the highest level of quality, protection and security today and tomorrow. To this end, KPMG Clara makes the relevant data and information available in one place at all times, thereby creating a high level of transparency throughout the entire audit process. The tool also provides valuable insights into optimisation potential. Our clients also benefit from our strategic alliances, for example with Microsoft.
KPMG's strategic alliance with MindBridge enables us to bring advanced artificial intelligence (AI) to the digital audits of KPMG member firms around the world. KPMG Clara uses MindBridge's AI technology to enhance the identification of unexpected or high-risk transactions and provide the highest level of audit quality.
See the video series "All eyes on" for more information
Your benefits from KPMG Clara
Get to know our global smart audit platform KPMG Clara.
The KPMG Clara workflow is the most important component and supports our employees around the world in conducting a consistent audit in accordance with the relevant and professional standards. In doing so, KPMG Clara Client Collaboration is the central element of innovative and efficient communication and interaction between our clients and our engagement teams worldwide throughout the audit. The platform is based on Microsoft Cloud technology and is not only used to securely and centrally share audit documents, but also provides a live view of the status of the audit. Through KPMG Clara Group Audit, we map the entire group audit clearly and transparently. The powerful, AI-supported technology in KPMG Clara analytics provides an intelligent, data-driven audit and enables valuable insights into our clients' business processes. We use the resulting insights for an audit focused on the relevant issues. In addition, our data analyses offer deep insights into our clients' business transactions and provide a comprehensive understanding of organisational optimisation potential and risks, enabling us to conduct an efficient annual audit. With KPMG Clara analytics, we can offer our clients added value beyond the mere audit opinion.

Chart (in German only)