KPMG is one of the Top Consultants 2023 thanks to excellent consulting quality, according to a survey by compamedia and the Wissenschaftliche Gesellschaft für Management und Beratung (WGMB).
Client evaluation of our consulting services
The basis for the evaluation is a survey of reference clients. These are named by the companies examined for the TOP CONSULTANT award and provide information, for example, on how professional the management consultants appeared, how satisfied they are with the consulting service and also whether they would recommend the consulting firm to others. The results of the survey are used to create a benchmarking of the quality of consultants in the SME sector.
KPMG in Germany convinces small and medium-sized enterprises with its high quality of client-oriented consulting that addresses the special needs of small and medium-sized enterprises.
Business transformation: from strategy to implementation
After analysing customer evaluations, WGBM finds that our consulting services are particularly in demand when it comes to the topic of holistic business transformation, where we accompany companies with a multidisciplinary approach from strategy to transfer into practice. However, clients also value our expertise in issues relating to cyber security, cloud transformations and sustainable corporate strategies as well as the transition to the SAP S/4HANA platform.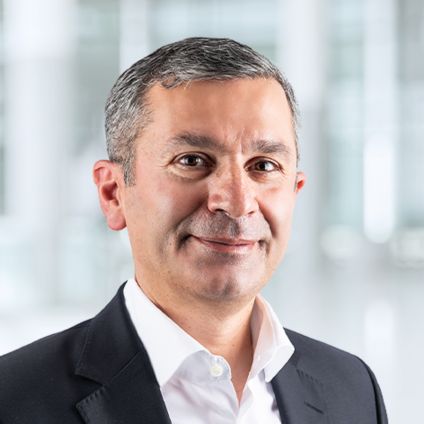 Our strength: interactive formats and forward-looking strategies
The WGBM rates the fact that we support companies in positioning themselves resiliently for the future as a particular strength of our consultancy: "For companies that want to examine their options in new technologies such as Metaverse or artificial intelligence such as ChatGPT, KPMG offers interactive formats and forward-looking strategies," according to the WGBM's verdict. Furthermore, the WGBM appreciates that we place our focus on the further development of employees, who should contribute their skills in the best possible way - professionally, in terms of content and personally.
Guidance for seeking counselling
At an award ceremony during the 8th German SME Summit, KPMG and the other winning companies were presented with the TOP CONSULTANT trophy by Dr Christian Wulff. The former Federal President is accompanying the consultancy competition, which has already taken place for the 14th time, as a mentor. The award is regarded in the industry as an orientation aid for small and medium-sized companies looking for a consultancy. They can be sure that the TOP CONSULTANT-awarded management consultancies have a particularly high level of SME-related competence.