Already 77 percent of Germans live in a city. In 30 years, it will even be 84 percent. This urbanisation, technological change and demographic development bring with them a number of challenges that cities have to master. Above all, however, they offer perspectives and many opportunities to make the city an attractive place to live that meets the demands of residents, business owners and office property operators.
Six aspects of a smart city
The study "Smart Cities - networked living and economic spaces" has examined and analysed six aspects of a smart city. For example, our experts look at how the retail sector can position itself in such a way that it remains attractive for customers to visit a shop in the city centre. And we take a look at how modern office buildings should be designed to emit fewer emissions. Another focus is on the modernisation and digitalisation of administration.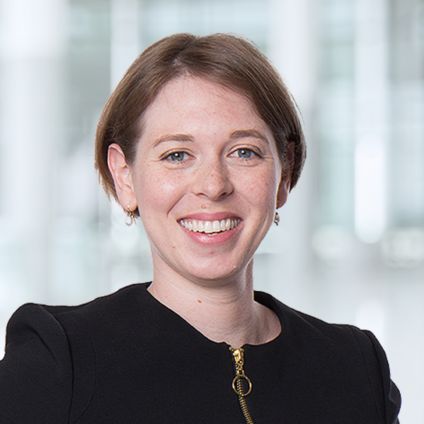 With the outbreak of the Corona pandemic at the beginning of 2020, the reality of life for many people has changed significantly. Many work from home and use the internet for shopping even more than before. This also changes life in the city. Many offices are empty, people commute less and the shopping streets and arcades have lost many customers to online retail. What does this mean for the smart city, the modern city of tomorrow? Let's take a look at these six aspects:
Smart Retail
Our expert Stephan Fetsch, Head of Retail, describes how online and offline retail do not operate side by side but with each other. One solution could be VR glasses, for example, which also create emotional experiences in the shop. Smart shopping apps could also help to increase convenience. In the future, changed store concepts will combine consumption, service and gastronomy. The social experience is a significant point in the on- and offline symbiosis.
Smart Buildings
How can buildings be intelligently controlled and what are the advantages? This is described by our Head of Real Estate, Hans Volkert Volckens. He also discusses how smart buildings contribute to climate protection. This involves measuring the consumption of real estate and reacting accordingly.
Smart Utilities
Our Head of Energy, Michael Salcher, is convinced that a smart city will only function in the future through the overarching cooperation between city hall, housing associations, transport companies, municipal and water utilities. A reliable infrastructure for the supply of energy, mobility and telecommunications is the basic prerequisite.
Smart Mobility
In his contribution, our Head of ESG, Goran Mazar, focuses on how the surrounding areas should be connected to the urban space. The majority of people living in the surrounding areas will continue to rely on private transport in the future. Existing services, such as Park & Ride, should be expanded. For the surrounding areas, it is important to reduce and channel individual transport and to simplify the transition to the mobility concepts of the core regions.
Smart Transport
Increasing delivery traffic poses major challenges for many cities. Our Head of Transport, Steffen Wagner, outlines solutions in his article. One possibility, especially for the last mile: the targeted management of commercial traffic. Cities have the possibility to regulate delivery traffic. For example, slot management tools could be used to book time slots for transport companies.
Smart administration
No city is conceivable without its administration. It should therefore be integrated into all smart city concepts. Torsten Kaiser, Divisional Director Public Sector, mentions a stable and broadband internet connection as a prerequisite for a functioning smart administration. It is the basis for the use and implementation of cloud computing or 5G.
Further Information (in German only)