Article Posted date
12 October 2023
Canada's small to medium-sized businesses (SMBs) operate at the beating heart of the country's economy. And to thrive, they must continue demonstrating no small measures of agility, adaptability, and resolve.
In the latest KPMG Private Enterprise™ Business Survey, conducted in September 2023, 700 SMB leaders shared their views and strategies on how they are rising to the challenge. This includes responses from private companies and family businesses across Canada.
What's clear from this year's survey is that these leaders are facing a complex web of obstacles. These include operational challenges that have lingered for years (e.g., talent, affordability, cybersecurity, and transition planning) and evolving threats posed by climate change, disruptive technologies, shifting government regulations, and other external headwinds. Combined, these factors define a business landscape that can test any SMB's resolve.
Business leaders aren't strangers to adversity. In fact, far from it. As KPMG's survey reveals, Canadian SMBs are pushing forward with the entrepreneurial spirit, resilience, and ingenuity required to grow, evolve, and compete within their respective sectors.
Optimism also prevails among Canada's SMB leaders as 88% are confident about their company's growth prospects over the next three years, representing an increase from 2022 (83%) and a noticeable increase over the confidence levels exhibited by Canada's largest corporations in KPMG's 2023 CEO Outlook report (80%). Further, 86% say they are in a better position financially today because of the steps they took to prepare for a recession.
While confidence is high, most business leaders (76%) acknowledge they will need to do more cost-cutting to withstand an economic downturn.
As market uncertainty continues, many are taking steps to control costs, increase prices, streamline their workforce, and improve operational efficiencies.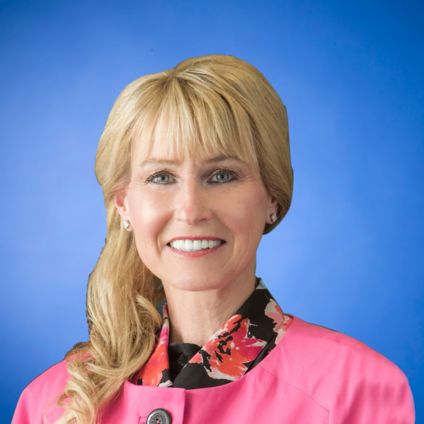 Threats to growth
Canada's SMBs are faced with several hurdles in their pursuit of growth. According to this year's polling, cybersecurity and emerging technologies rank first and second among businesses' perceived threats. This can be attributed in part to the swift evolution and uptake of disruptive technologies. These emerging technologies may bring many advantages, but they are nonetheless expanding the cyber risk landscape and adding greater complexities around data privacy and protection issues.
The cost of doing business also ranks high among perceived threats to SMB growth. This is in no small part due to rising interest rates and inflation that are contributing to overall higher operational costs. Relatedly, the challenges of shifting to cleaner operations and energy sources have also made issues of energy security, environment, and climate change top of mind.
Strategies for growth
Canada's SMBs have taken multiple organic and external strategies to pursue growth. They include increasing prices to customers, halting expansion plans, reducing operating costs, upskilling the workforce, introducing automation, exploring mergers and acquisitions and modernizing supply chain strategies.
Renewed concerns for cybersecurity
Cybersecurity is a business priority that has taken on new complexities (and anxieties) for SMBs. This is partly in response to the upswell of disruptive technologies that are adding to the cyber risk landscape and the fact that, over the past year, a large share (63%) of SMBs have been the target of a cyberattack (e.g., ransomware, malware, data theft, denial of service, etc.).
The perceived cyber threats have grown among SMBs, yet 71% feel their legacy systems make them vulnerable to cyberattacks. And given that 66% of SMBs say their organization lacks the internal skills and capabilities to implement cybersecurity controls or monitor the digital landscape for attacks, it is no wonder cybersecurity sits at the top of their greatest perceived threats.
Digital transformation in the age of AI
SMBs are showing more reserve when it comes to technology investments. However, they still see the advantages of digital transformation, with 87% looking to turn data into useful insights to identify inefficiencies and reduce or control costs. The overwhelming majority (97%) agree that keeping up with tech will be central to staying ahead of competitors.
AI has become the focus of the digital transformation conversation. About a third (32%) of SMBs strongly agreed that they are racing to seize on the potential of AI and the same number are recruiting actively for talent, such as data scientists, technical professionals, and machine learning specialists, to help them deploy AI technology.
The majority of SMBs are encouraging their employees to upskill in areas like AI and data analytics to improve their operations and make informed decisions.
Responding to climate change
The time for theorizing about climate change is over. Today's SMBs are contending with the very real effects of extreme weather events across their organizations. Well over half have been directly impacted by extreme weather events, which have resulted in rising operating costs.
Most SMB leaders recognize the need to take action on climate change through the widespread adoption of eco-forward practices and policies. And yet, many say they lack a clear vision as to where to begin and the time and resources to adequately measure, analyze, and reduce their carbon footprint. Regardless, there is a clear drive to push past these obstacles.
Keeping ESG in focus
Canada's SMBs remain committed to making good on their environmental, social, and governance (ESG) objectives. SMB leaders acknowledge that a greater emphasis on ESG is simply "good for business" in regards to meeting stakeholder expectations, attracting and retaining talent, and staying ahead of climate change regulations.
Attitudes toward embracing ESG are encouraging. However, the majority of SMBs say it is difficult to stay current on specific ESG regulations and standards. Herein, a significant opportunity exists to help businesses as they progress along their ESG journeys.
A taxing landscape
Canada's SMBs are well aware of the need to stay in compliance with tax measures, reporting obligations, and regulations. Still, 57% are finding it difficult to do so as Canada's tax landscape becomes more complex. Moving forward, 79% believe leadership plays a larger role in the business's tax strategy than they have in the past.
Upcoming changes to tax legislation (i.e., succession planning, charitable contributions, and interest deduction) are a source of concern for most SMBs. The majority (63%) of SMBs believe recent tax amendments affected their intergenerational succession plans. And while they feel taxes can be a burden, most acknowledge that taxes are an effective tool for driving the green economy (74%) and for achieving broad societal objectives such as affordability and income equality (65%).
Succession and transition
Succession planning is gaining momentum in the SMB community, particularly within family-owned businesses, which represented 41% of this year's respondents. Seventy-five per cent of SMBs are accelerating their transition plans due to several factors, such as concerns about continuing to lead in an era of constant uncertainty, mounting ESG pressures, reluctance to keep pace with new technologies, or even a desire to retire earlier than expected.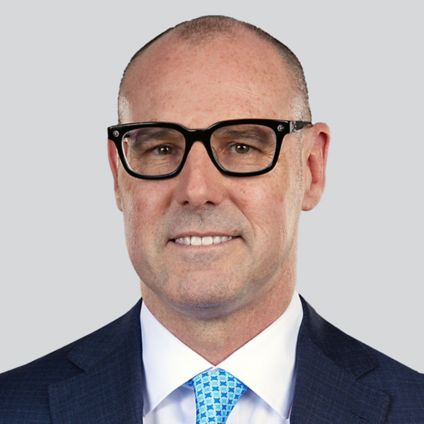 Overall, a majority of Canada's SMB leaders are looking to transition their business to a next generation family member or new outside leadership. However, of the family businesses surveyed a large majority (71%) feel the next generation isn't ready for the responsibility, and to mitigate continuity risks family businesses should have a detailed intergenerational succession plan.
Talent and skilled immigration
On the surface, it may appear that SMBs hold conflicting opinions on talent. While 26% have already reduced headcount and 55% plan to in the next three years and 85% have either initiated or are planning to initiate hiring freezes for the short term, many are still searching for individuals with the skills needed to fuel growth, adapt to critical technologies, and adapt their workforce to the new economy.
Even with the influx of skilled immigrants to Canada, a vast majority (84%) are not finding the right talent to match these objectives with 72% of SMB leaders recruiting directly outside of Canada for highly skilled labour (e.g., data scientists, engineers, IT, tradespeople, etc.).
Moreover, a majority of SMB leaders (74%) believe that Canada's high cost of living and access to affordable housing is making it more difficult by the day to attract and retain top talent, be they sourced domestically or from abroad.
Pushing ahead
As Canada's SMBs ready themselves for continued challenges, there are tactics and insights that can ensure their optimism proves true.
Take a 360-degree approach to looking at your business: The growth and sustainability of any business are not tied to any one part. Identify and prioritize the actions and investments within your business that will foster growth.
Make peace with complexity: There are now a number of complex and interconnected challenges competing for business leaders' attention and resources compared to what recent generations have had to handle. Lean into "micro" decision-making to move forward.
Draw from past learnings: Pursuing growth doesn't need to mean reinventing the wheel. There are reasons your business has made it this far. Identify and focus on what works and seek ways to build upon your strengths.
Have a succession plan: Business leadership transitions are a turning point in every organization's history. Approach yours with a plan and a spirit of collaboration to ensure everyone is aligned on the changes to come.
Connect with us
Stay up to date with what matters to you
Gain access to personalized content based on your interests by signing up today
About our survey
KPMG Private Enterprise surveyed business owners or executive level C-suite decision makers at 700 small-and-medium-sized Canadian companies between August 30 and Sept. 25, 2023, using Sago's premier business research panel. A quarter of the companies surveyed have more than C$500 million and less than C$1 billion in annual revenue, a quarter have more than C$300 million and less than $500 million in annual revenue, 23 per cent have between C$100 million and C$300 million in annual revenue, and 26 per cent have between C$10 million and C$50 million in annual revenue. No companies were surveyed under C$10 million.