Article Posted date
07 December 2022
While technology advancements and sustainability targets are changing consumer demands in real estate and construction, external factors such as rising inflation, interest rates and cost of materials are putting pressure on the sector to leverage innovation.
This year's edition of KPMG's Real Estate Innovations Overview (REIO) 2022—an international collaboration of 21 KPMG member firms from 45 countries and territories—highlights the themes of digitalization and environmental, social and governance (ESG) factors as drivers of property technology (PropTech).
This acceleration is happening at a rapid pace. In Canada, for example, the number of PropTech companies increased by 9.4% from 2021 to 2022. This year's REIO survey results highlight nine trends affecting real estate—and what this means for the future of the sector.
Digitalization is a precursor for a more sustainable future
The race to net zero is no longer a choice for a sustainable future. The built environment is responsible for nearly 40% of worldwide carbon emissions,1 which means the real estate and construction industry will play a key role in decarbonizing new property development, as well as transforming existing properties toward net zero.
Digitalization will further accelerate the move toward smart buildings and smart cities—transforming the entire real estate sector. Excel spreadsheets (or pen and paper) are being replaced with technologies such as the Internet of Things, virtual and augmented reality, advanced analytics, artificial intelligence and machine learning. This will vastly improve decision-making around properties and portfolios.
As buildings and cities get smarter, they become more efficient. Carbon-neutral real estate portfolios, reduced energy consumption and support for regulatory requirements will guide the real estate industry toward net zero. ESG, however, has a wider scope than carbon neutral transformation, encompassing also biodiversity, circularity and human rights. This larger ESG strategy is becoming an integrated cornerstone of the corporate strategy.
By embracing digital transformation in the real estate sector, buildings and cities will become more sustainable and meet the needs of future generations. In turn, they'll increase their value, both financially and socially.
9 real estate trends where Canadian PropTechs can play a role
Innovation in real estate is gaining accelerated traction, and the Canadian real estate industry is transforming for the better. New technologies combined with Canada's growing start-up ecosystem are playing a key role in supporting and accelerating change—and setting the stage for PropTech innovations.
While Canada and our global counterparts had similar results in REIO's innovation categories, Canadian companies fared slightly better in digitizing processes (38% in Canada vs 34% globally) and innovating construction (9% vs 5%). However, we're lagging behind on IoT when compared to our global counterparts (4% vs 8%).
Here are the nine trends identified in this year's REIO that PropTechs in Canada and around the world are innovating in.
While underlying processes are becoming increasingly efficient and user-friendly, the digitization of these processes allows for an increasing amount of data collection, storage and analysis. This results in higher quality, cost savings and improved customer satisfaction, which are applicable in all parts of the real estate industry.

In recent years, the working environment has become more flexible and on-demand, and real estate has transformed from being a fixed asset to a flexible service. Office spaces are now available in any given city or country, and can be booked for an hour, a week, 10 years or anything in between, while all necessary services are included.

A healthy indoor environment is poised to be a prerequisite for future real estate. Aside from addressing health and safety concerns, smart technology such as air sensors and smart lighting improves the work environment and employee satisfaction, potentially increasing productivity.

IoT innovations promote more efficient, sustainable and user-friendly buildings, allowing tenants and commercial property managers to control traditional in-house devices in a centralized way. With the adoption of IoT, real estate is transforming from a standalone asset to an interconnected product that offers endless possibilities for owners of real estate.
Virtual reality and 3D mapping replicate an environment using computer and/or drone technology, creating a user experience that is as realistic as possible. Brokerages can use drones to map existing real estate and translate it into 3D virtual reality or valuable data about the property, while developers and designers can use these technologies to translate design into reality.
Construction technology (ConTech) has evolved in recent years; new building methods, 3-D printing, specialized gadgets and multifunctional paints are just a few examples of innovations being applied to construction. These innovations will make construction safer, more efficient and more sustainable, all of which will drive cost savings.
New platforms are being developed that link different players in the real estate and construction sector. For example, a platform might link buyers and sellers of commercial real estate to the construction and maintenance workforce. Or a platform might connect communities to each other for retail opportunities or storage rental. These innovative platforms are increasing the visibility of assets and speeding up transactions.
Consumers and stakeholders, including investors, are increasingly prioritizing sustainability, which will only increase in the coming years. Sustainable innovations aren't limited to sustainable construction, but also include intelligence systems through the collection and usage of data, providing insight into one's footprint and costs.
Traditionally, real estate was financed through specific funds with a substantial minimum investment. Although alternative funding is used frequently in the context of banking, it can also be applied to real estate. Alternative funding methods result in more accessible financing of international projects, allowing individuals—not just institutional investors—to invest in projects.

The Canadian PropTech opportunity
Canadian PropTech companies have placed their bets on digitalizing property and facilities management, leasing and construction. These innovations are being implemented widely in Canadian real estate to help achieve a balance between quality, process efficiencies and cost savings.
Looking into the near future, as sustainability becomes an access-to-capital reality, real estate companies will increasingly factor ESG into their business strategy. We currently see a gap and an opportunity for Canadian PropTech companies to develop and implement intelligent technology solutions. These can assist with reducing the real estate carbon footprint across the board, helping to meet both ESG and digital transformation goals.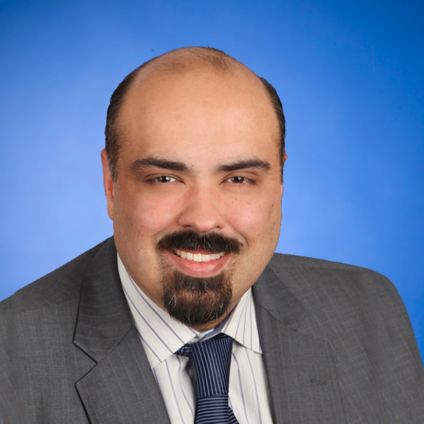 How KPMG in Canada can help
KPMG can support companies in their ESG strategy and deliver capabilities to connect data, processes, people and technology to maximize value in a digital world. Interested in discussing potential next steps with our Innovation Experts? Get in touch!
Connect with us
Stay up to date with what matters to you
Gain access to personalized content based on your interests by signing up today