Change; it's no longer an uncommon phenomenon. It's a constant state of being. And the financial services industry is at the forefront of it.
Rapidly advancing technologies, evolving customer expectations and shifting regulatory frameworks are hurtling at businesses, shaping a new world of disruptive innovation for financial institutions. These changes are not unexpected. Neither are they random. They reflect areas where your customers want to connect and have their needs met, and the capabilities you should develop to meet them there.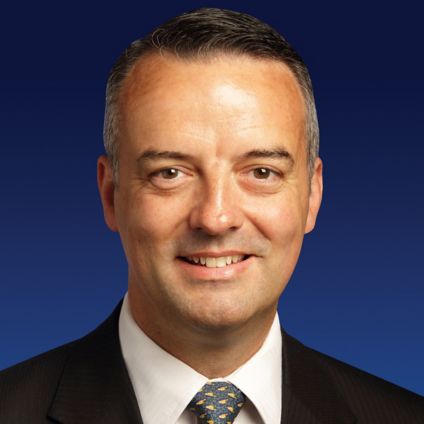 The future is AI-powered, human-centred and experience-led
Explore key forces reshaping financial services. Uncover what it will take to deliver experiences that are fast, frictionless and personalised.
Over the next decade, the needs, wants and behaviours of your customer will continue to evolve. While their expectations of digital solutions have increased, they are also becoming time-poor with too many digital services on offer. Convenience and personalisation are top priorities. They expect hyper-personalised experiences that cater to them in more specific and amplified ways.

What does this mean for financial services?

New capabilities, including artificial intelligence technology and data-driven insights, will empower financial services players to improve customer interfaces, aggregate volumes of data, and understand and act upon that data.

How we take you to new frontiers

Achieving a single customer view remains a challenge to businesses, especially with multiple touchpoints and siloed systems. As businesses race to adopt digitalisation and stay relevant through technology, they must also make sense of customer data coming through various channels.

We can help you to obtain a holistic 720-degree view of your customers. Leveraging deep analytics, we provide a three-dimensional understanding of each individual, from their buying behaviour and patterns to their preferences and needs. Businesses can also join our Embedded Finance Hub to connect with key players in the embedded finance ecosystem, develop use cases and access world-class perspectives and best practices.

Revolutionise your customer journey with KPMG Embedded Finance Hub.
Financial institutions' ability to meet customer expectations and integrate across their organisation is driven by data flows and customer-centric design. By pooling together and analysing data across their ecosystem of products and services, they can achieve a deeper understanding of consumer behaviours and motivations.

What does this mean for financial services?

The more effective companies are at harnessing data to design products and services that place customers front and centre, the greater their advantage in attracting, delighting and retaining customers.

How we take you to new frontiers

For us, innovation begins with great ideas, but it does not end there. We can help you to manage the data relationship with your customers, designing new ways to drive value and revenue with game-changing products and services. We work with you to create stunning customer-centric digital experiences and leverage emerging technologies to allow predictive business models and deliver meaningful insights that are actionable and truly impactful.

Build, impact and innovate with KPMG Digital Village.

Explore our success stories, and inspire yours.
Robotic process automation, cognitive automation and artificial intelligence (AI) are dramatically transforming how financial services firms operate and serve clients. They enable more accurate predictions and detailed forecasts for business planning and strengthen customer service, risk management and business competitiveness.

What does this mean for financial services?

Data and artificial intelligence capabilities will be instrumental in redefining the industry. By leveraging these technologies, organisations can create simple aggregated interfaces with a wide range of services under one umbrella, increase productivity and generate insights on financial risk to help safeguard businesses from illicit activity and non-compliance.

How we take you to new frontiers

Despite AI's potential, it can also heighten existing risks and bring fresh challenges to regulatory frameworks and operational controls We provide pragmatic and insightful intelligence on regulatory developments. Leveraging our multi-disciplinary approach and deep, practical industry knowledge, use AI to improve business performance, turn risk and compliance into opportunities and enhance value.
Sustainability is going mainstream. As regulators, consumers and investors focus on the importance of evaluating investments and corporate performance through an environmental, social and governance (ESG) lens, financial services will need to focus on responsible business practices and reduce their negative ESG exposure of their portfolios.

What does this mean for financial services?

Companies will need to have their processes and controls in place to provide sustainability information of the same quality, and at the same time, as their financial information. It is also imperative that they explore ways to create value that extends beyond pure financial returns, whether that is mitigating the effects of climate change or contributing to social causes.

How we take you to new frontiers

Our ESG Banking Centre of Excellence connects banks with real economy sectors to add value to their decarbonisation efforts, with a pointed focus on transition finance, carbon economics and the circular economy. We offer an ecosystem of digital-first solutions, a knowledge base of research and insights, training programmes for the finance sector and an ESG accelerator programme for businesses looking to scale across Asia and other global financial centres.

Accelerate your journey to sustainability with our ESG Banking Centre of Excellence today.
Get in touch
Be at the forefront of change. Transform your business for the next frontier of financial services with us.