Generative AI is revolutionizing the business landscape, giving rise to AI-empowered workers who are transforming the way organizations like yours operate. Generative AI has the potential to transform business and when implemented it can add benefits like unprecedented productivity and efficiency gains.
As you adapt to this new reality, it's essential to establish a solid foundation for AI adoption that addresses your unique needs. This includes understanding if you are AI ready, implementing a trusted AI strategy, leveraging a Trusted AI framework and ensuring you consider and manage the technological, security, legal and ethical implications of AI as you integrate it into your business processes and workforce.

It's crucial to develop a comprehensive strategy that not only future-proofs your business, but also unlocks new avenues for growth by empowering your workforce with trusted AI.

77% agree that lack of regulation and direction for generative AI within their industry will be a barrier to their success
Source: 2023 KPMG CEO Outlook

Harnessing AI's Power Responsibly: A Trust-Centered Approach
In accordance with best practice business protocols, all technologies integrated within an organization must undergo a thorough risk and security evaluation. Generative AI, regardless of its trajectory of growth, should be no exception.
A trusted AI strategy can help you structure the building blocks of success to protect your organization, employees and customers against the multifaceted risks posed by AI.
Some of these challenges include:
Endangering intellectual property – Protect your IP and avoid using outputs that contain licensed or restricted content, which could lead to huge financial risk.
Employee misuse – AI can present a powerful temptation for misuse by employees. Significant brand damage could result from unprofessional or unethical conduct.

Inaccurate, bias and unexpected results – Inaccuracies and bias can directly impact decision-making, results and other outcomes, creating increased liability for your business.

93% are worried that while AI may aid in the detection of cyber-attacks it could also provide new methods of attack for bad actors.
Source: 2023 KPMG CEO Outlook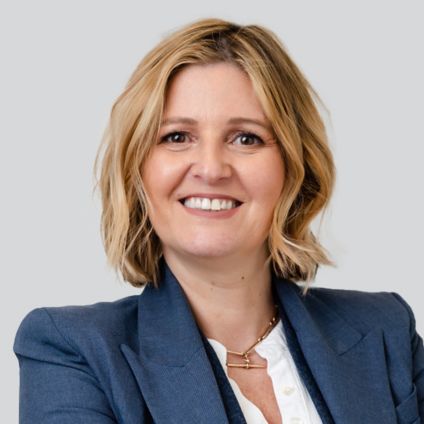 Accelerate your journey with our AI Readiness Assessment
When administered by our experienced professionals, our AI Readiness Assessment can add a multitude of benefits and can measure your organization's AI Readiness across six key business areas:
You will get a clear snapshot of your organization's current AI maturity level coupled with a comprehensive, actionable roadmap to help you achieve your Trusted AI business goals and lift your AI maturity.
The AI Readiness Assessment can have a significant impact on your organization's AI journey, especially if you:
Are struggling to assess AI Readiness and develop frameworks to deploy responsible and effective AI systems that avoid bias and don't compromise privacy and ethics
Want to unlock new avenues for growth, enable agile innovation and have a significant advantage in the digital marketplace

Worry about comprehensively protecting your organization from all the risks that come with AI and want end-to-end expertise

Want a data-driven business, embedding analysis, data, and reasoning into decision-making processes to tackle complex problems and leverage AI trends.

We'll help you gain valuable insights to evaluate your organization's AI maturity and readiness, and pinpoint potential weaknesses. And we'll provide you with a suite of frameworks, processes, and tools to ensure your AI systems are designed and introduced responsibly and effectively.

The Assessment comprehensively examines over 70+ checkpoints across critical business domains and adheres to core Trusted AI principles. You get the confidence that your AI:

Is free from bias and equitable
Can be understood, documented, and reviewed
Has mechanisms in place to drive responsibility across its lifecycle
Safeguards against unauthorized access, corruption, or attacks
Is compliant with data privacy regulations and consumer data usage
Does not negatively impact humans, property, and the environment
Ensures data quality, governance, and enrichment steps embed trust
Performs at the desired level of accuracy, precision, and consistency.
Is repeatable so you can measure your progress over time and deliver real ROI of your efforts.
3 out of 4 say they would be more willing to trust AI when assurance mechanisms are in place
Source: 2023 KPMG Global Trust in AI Study

Connect with us
Stay up to date with what matters to you
Gain access to personalized content based on your interests by signing up today