The 2022 mid-year results of the major Canadian banks saw an increase in aggregate profit before tax of 23.8 per cent. On an adjusted basis, aggregate net income grew by 9.2% from $28.87 billion to $31.53 billion. The results highlight continued strong demand for credit and a benign credit loss environment. However, with inflation rates above the Bank of Canada's target range and expectations of further tightening of monetary policy, the open question is how much will this dampen future demand for credit?

Key highlights
All of the major Canadian banks recorded increases in profit before tax compared to the first half of 2021 (1H21). In aggregate, profit before tax grew 23.8% to $43.9 billion. All of the major banks also reported increases in adjusted net income, growing by 9.21% to $31.5 billion compared to 1H21, driven by robust demand for personal and commercial loans and lower loan loss provisions.
Net interest margins (NIM) remained flat at 1.76% on average, down slightly (by 0.02%) from 1H21. With a 50 basis points increase to the Bank of Canada's benchmark interest rate announced on June 2, 2022 and a further 50 basis points increase expected to be announced in July 2022, average NIM is likely to improve in the second half of 2022.
Asset quality remains strong with all six major banks posting decreases in net impaired loans as a percentage of total loans and acceptances. Allowances for credit losses decreased by 19.8% in total to $21.2 billion driven by further releases of provisions raised during the early stages of the pandemic. While the reduced uncertainty related to the COVID-19 pandemic has largely underpinned the decision to reduce allowances for credit losses, this is being tempered by increasing downside risk to the economy due to inflation and rising interest rates.
The major Canadian banks are all capitalized well above the minimum regulatory requirement of 9.5% tier 1 capital for D-SIBs. The average tier 1 capital ratio for the big 6 banks in 1H22 is 14.85% up 0.35% compared to 1H21.
On average, dividends per share were up by $0.28 to an average of $2.03 per share, compared to the previous corresponding period. BMO had the largest increase in dividends per share up $0.54 compared to 1H21, followed by National Bank which increased dividends per share by $0.30 half over half.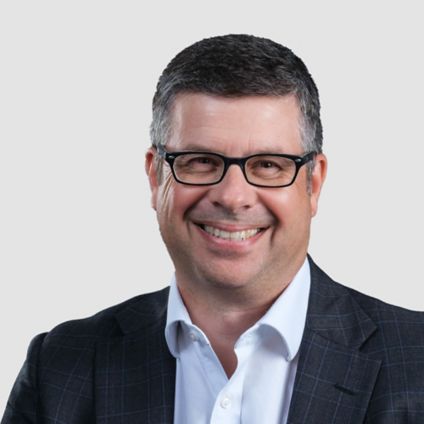 Results snapshot
An infographic snapshot of the full year financial results for major Canadian banks.
Net interest income
increased by 7.87% to
$48.8 billion
Non-interest income
increased by 7.48% to
$46.8 billion
Adjusted net income
increased by 9.21% to
$31.5 billion
Average net interest margin
decreased by 0.02% to
1.76%
Average adjusted return on equity
increased by 0.02% to
17.48%
Average dividend per share
increased by $0.28 to
$2.03
Average net impaired loans as a % of loans and acceptances decreased by 0.11% to
0.24%
Allowance for credit losses
decreased by 19.79% to
$21.2 billion
Average Tier 1 Capital ratio
decreased by 3.97% to
13.93%
Gross loans
increased by 12.6% to
$571.8 billion
Note: Comparisons are to the mid-year results 2021 financial year. All data has been compiled, without audit or review, from information published by the big 6 Canadian banks.
As the banking industry transitions, how will your organization measure up?
As Canadian banks look to transform their business and operating models for the future, we're ready to help you benchmark your organization and define productive transition pathways to unlock new sources of growth. As the banking industry transitions, how will your organization stay ahead of the curve and remain fit for the future?
We look forward to connecting with you.

Connect with us
Stay up to date with what matters to you
Gain access to personalized content based on your interests by signing up today