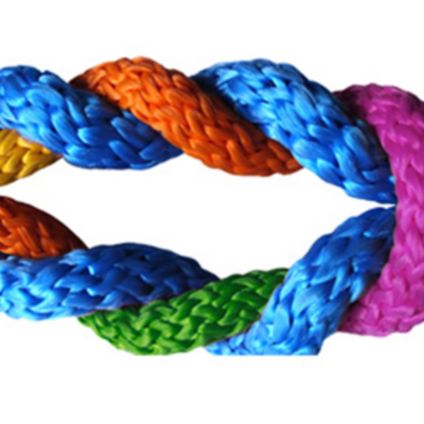 Kei tēnā, kei tēnā, kei tēnā anō. Tōna ake āhua, Tōna ake mauri, Tōna ake mana.
Each and everyone of us has our own uniqueness, life essence and presence.
Whereas the focus on Equity is our commitment to standing against systemic barriers and biases. It's about recognising the historical legacies and current realities of bias, discrimination and prejudice that people experience when they come from communities that have been marginalised. We must acknowledge that everyone does not have access to the same resources and opportunities and take affirmative action to level the playing field.
Inclusion is not just the right thing to do – it makes good business sense too. With inclusion comes diversity of thought, enabling us to provide innovative solutions and creative ideas to deliver the best outcomes. By playing our part, we make KPMG a truly inclusive place to work, one where we can fulfil our purpose to deliver work that helps us fuel New Zealand's prosperity.
KPMG Affinity Networks
Pride@KPMG
Pride@KPMG NZ is a network for our LGBTTI+* people and their allies. The group is very active with a number of activities held across the year in addition to us being the first professional services firm in NZ to gain Rainbow Tick certification.
We are proud of our Pride@KPMG policy, which offers extra benefits to support the inclusion of LGBTTI+ people at KPMG and within the wider KPMG Community. These include access to OutLine Aotearoa's specialist counselling services as a supplement to our current employee assistance service, and transitioning leave and a clothing allowance for our colleagues that are transitioning while with us at KPMG.
Pride@KPMG NZ is committed to making KPMG NZ a welcoming place that attracts, supports, respects and retains talented staff regardless of gender and sexual orientation and where all people can achieve their full potential.
*Lesbian, Gay, Bisexual, Transgender, Takatāpui, Intersex, and the wider rainbow communities
KPMG Accessibility Network
KAN is a group of employees who are passionate about accessibility. Our internal focus is how we can improve our work environment and our wider focus is centred around how we can help our community. We host events to improve awareness around accessibility and support our community. Our team implements recruitment strategies to ensure equal opportunities for those living with disabilities.
In 2021 we became members of the Accessibility Tick Network and are so proud to be part of this association. As members, all employees of KPMG have access to the Members Only area of the platform which has some great resources and training available on disability issues in the workplace.
KPMG's Accessibility network has a dual purpose. We aim to ensure that KPMG New Zealand provides equal career prospects, employment opportunities and quality of work life to people of disabilities.
We also strive to provide pathways for KPMG and its employees to provide volunteer services and offer support to those in the disability community, helping fuel the prosperity of this sector.
Kiwa
Kiwa is our Māori and Pasifika community at KPMG.
This passionate group champions a range of initiatives targeted at growing our Māori and Pasifika cultural capability and competency, sharing knowledge and celebrating our various diversities within Te Moana-nui-ā-Kiwa. These include running the Kiwa Mentoring Programme, implementing our Māori strategy and running internal Māori and Pasifika events.
Ethnicity Network
The Ethnicity Network at KPMG (EN@K) aims to increase our diversity IQ and find ways to ensure that personal needs which resonate with business are reflected back in KPMG's actions. EN@Ks priorities include ensuring that all of our people have access to equal opportunities, growing our cultural competency, increasing the ethnic diversity of our leadership and ensuing that all of our people feel respected and can bring their whole selves to work.
We know that people go where they are invited, but they stay where they are welcome.
KPMG Network of Wāhine (KNOW)
KNOW is a grassroots, employee-driven national network, tailored by each firm to address opportunities and challenges in their firm. We empower women to achieve their potential by promoting equality between all genders, and, supporting their personal and professional development regardless of their grade, function or role.
Whānau Support
KPMG recognises the importance of family and the various caring responsibilities our people have. We offer 18 weeks of flexible paid parental leave regardless of primary or secondary distinction, and with no tenure-based requirements. This means that all of our parents at KPMG can focus on their whānau in those crucial early months.
KPMG also recognises that every whānau is different, so parents will be able to take the parental leave flexibly any time during the first 24 months.
Our partnership with Grace Papers also provides support, resources and tools to guide our people through their work-life integration as a parent or carer.
"Everyone will have unique situations, so we're encouraging parents to take that time off in whatever way is going to suit their whānau best," Matthew Prichard, KPMG NZ Executive Chair
Awards
We've also been lucky enough to win an ATEED Young at Heart Award for our Māori and Pacifica Diversity Recruitment Strategy as well as receiving a White Camelia Award which recognises the progress we have made with Pay equity reviews and also our Whānau@KPMG policy and our Flex@KPMG policy which encourages flexible working wherever possible.
Alliances and Memberships