Sponsored Charities
Sponsored Charities
In 2022, the KPMG Luxembourg Foundation, the Partners and staff enabled us to support more than 15 charitable organisations through funds donation.
Sponsored Charities
The mission of the KPMG Luxembourg Foundation is ingrained in our core values, reflecting our firm belief to make a positive impact on our communities. At KPMG, we firmly embrace the principle of giving back as an integral part of our organizational ethos. We are very proud to have donated over €3.2 million to over 45 different charitable organizations since our foundation was created in 2009.

In 2022, we donated to a variety of charities and associations on behalf of the Foundation.

Our Sponsored Charities for 2022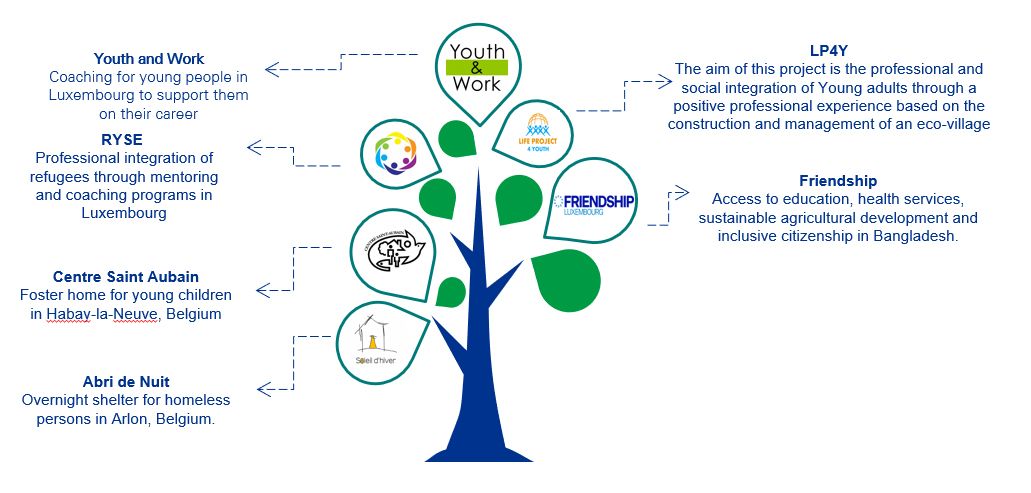 Our recent donations
From 2021 - 2022, the KPMG Luxembourg Foundation, the firm's partners, and staff supported over 12 non-government organizations, both locally in Luxembourg and the Grande Région, as well as internationally in developing countries.
The donated money aims to support organizations on specific projects in line with the KPMG Foundation objectives.
Through staff initiatives, financial donations, sponsorship campaigns and other methods of support, the Foundation our donations over this two-year period were nearly €200,000.
2021 Winter sponsorship campaign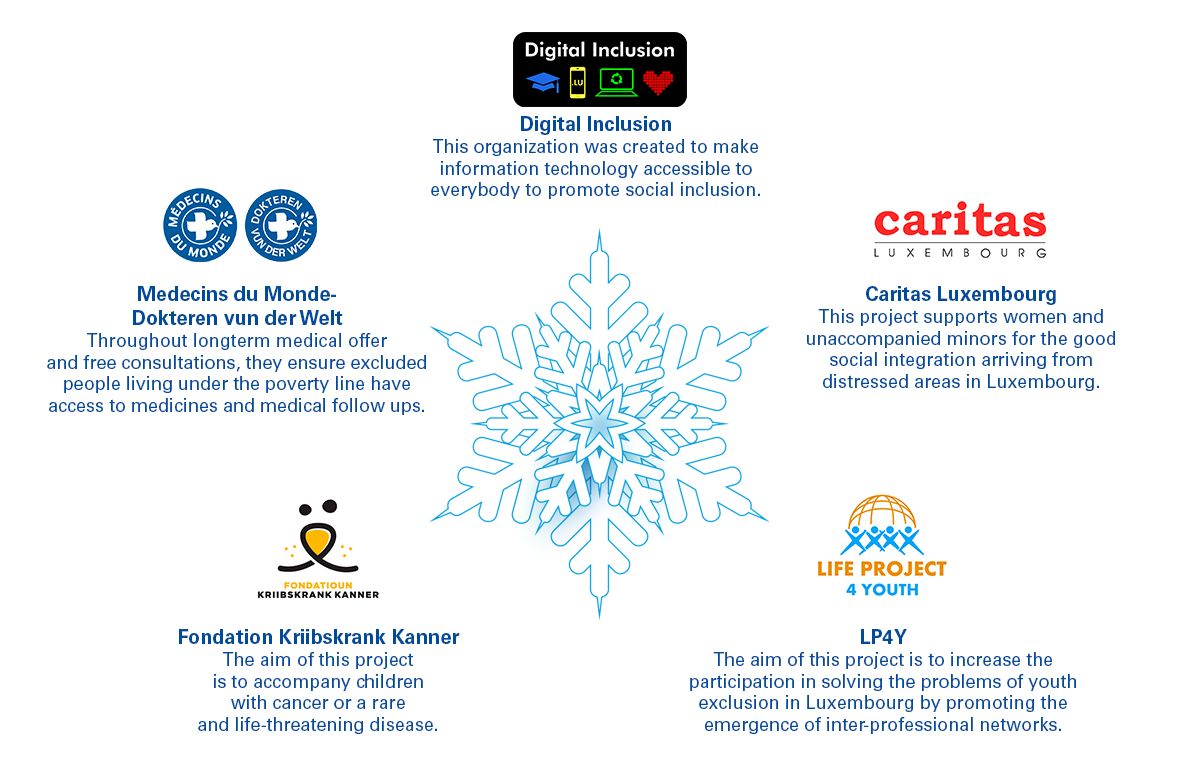 Our Partnership with Friendship Luxembourg
In 2017 KPMG has made a commitment to donate €100,000.00 per year toFriendship Luxembourg for 5 years as an effort to make a real difference in the lives of those in the Least Developed Country of Bangladesh. This support will help Friendship in providing education, medical care, training and climate change mitigation methods to the communities in the remote river chars (or islands) in the northern part of the country.
Individual KPMG employee donations make up almost €20,000.00 per year of the annual commitment through payroll giving. We invite you to take a look at what has been accomplished so far in the KPMG Friendship activity report.
Our audited annual reports for the year ending on 30 September, since 2017