KPMG Internship Recruitment Program 2022
KPMG Internship Recruitment Program 2022
KPMG Internship Recruitment Program 2022
KPMG Internship Recruitment Program 2022
Want to start your career in a dynamic and international firm?
Are you up for the challenge and opportunity to be part of an organization committed to making a real difference?
KPMG understands that each of you is on your own unique journey. That's why our program has been designed to allow you to explore your strengths and abilities further and you'll have opportunities to learn and grow unlike anywhere else.
At KPMG we encourage you to kick-start your career in an environment focused on collaboration, innovation and inclusion.
Our 2022 Internship Recruitment Program applications are now open

KPMG Internship Recruitment Program 2022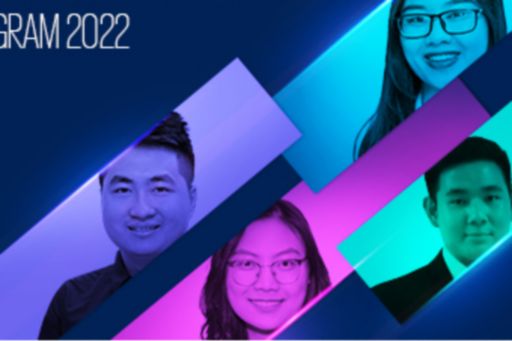 What is a future in KPMG like?
Those who join KPMG will join an award-winning global network that offers stable career progression built around your goals and aspirations. Starting as an Intern, all KPMG employees can expect to have access to all the tools and platforms necessary to take charge of their career path.

• Training & Development opportunities
• Mentorship program
• Structured career progression
• Employee engagement activities and resources
What are your career choices?
Being a firm with many services offerings to our clients, we understand that it's not always easy to decide which team you would like to join so early in your career. If you're passionate, curious, innovative and committed, you will find your feet very quickly at KPMG.
Regardless of your degree, your experience, or the disciplines you've studied, we are dedicated to help you kick-start your career with KPMG and providing you with the opportunity to go beyond your potential.

Take a quick look to see the service line in which we're hiring and you can potentially work:
1. Audit
2. Tax – Deals, Tax & Legal (DTL)
General requirements
Senior students majoring in Accounting, Auditing, Economics, Commerce, Finance, Banking, Tax, Law, and other related fields;
Strong organizational and time management skills
Proficient communication in both Khmer and English
Self-motivated and team player
Enthusiastic, demonstrate "can do" attitude with an ability to learn quickly
If you are you ready for our Internship Program 2022 Apply now!
How do I apply for the KPMG Internship program?
Keen to be part of our growing KPMG family? Then you'll have to take note of our selection process:
1. Application stage
Launching your career with KPMG starts with a simple online application
Be sure to do the following:
• Do research about your career choice
• Attach your updated transcript, any certificates and check your application for any typos.
2. Virtual Abilities Assessment
Once your CV is selected, you are invited to join our virtual abilities assessment. By reading carefully our instruction, you can easily complete the test within our schedule. The duration of the test is around 90 minutes.
3. Online Launchpad
The online launchpad round will come after virtual abilities assessment. This is an interesting opportunity for you to practice role play exercises and group exercise. The collaboration skill and teamwork spirit should be considered during the online launchpad.
4. Final interview
This is a behavioral-based interviewing session which allow our partner or director know more about you and see if you can become a part of KPMG Family or not. Don't worry, feel confident to answer and share your thoughts!
For full details on this year's internship program, and to hear what it's like to work at KPMG, visit : https://home.kpmg/kh/en/home/careers.html
Keep an eye on our Facebook page for updates throughout the application process!