Article Posted date
09 September 2022
Evolution of the retail landscape
The pandemic revolutionised the Irish retail landscape in many ways and accelerated the growth in online shopping faster than anyone would have predicted. So, what do retailers need to do to thrive, does their future depend on how they engage with the customer, and will the physical store survive? Keith Watt, Head of Retail & Manufacturing, explores the issues.
As restrictions eased, we saw shoppers gradually return to the high streets and suburban shopping centres, but there's no question that online shopping has increased its market share permanently, particularly among younger consumers. Moreover, the opening of Amazon's 630,000 square foot state-of-the-art fulfilment centre in August 2022 in Dublin indicates the appetite for online shopping will continue to increase. While this is good news for online shoppers, small retailers have expressed concern that Amazon's expansion into the Irish market could put them out of business.
Online shopping remains popular with younger consumers, with them continuing to shop online disproportionately to older demographics. They are more digitally enabled than any previous generation and are likely to eschew cash and cards for new payment methods such as Revolut, Google, and Apple Pay. Next Gen Retail, KPMG's independent retail survey, found younger customers are still more likely to shop online, with 43 per cent of 18–24-year-olds buying clothes more online, compared with just 26 per cent of the general population.
Post-pandemic consumer behaviours
The rising cost of living is causing consumers to rethink their spending habits, with customers cutting back on hospitality and clothing. Our recent retail survey shows that 84 per cent of Irish shoppers have already started tightening their belts when eating out. Non-essential retail is also being hit by reduced spending, with over three-quarters of customers stating they spend less on clothing (78 per cent) and household DIY budgets (74 per cent). Meanwhile, getting the best price is the number one priority for almost two-thirds of consumers (64 per cent).
Shoppers are adopting a mix of physical and online shopping. For example, some customers will often physically enter a store to inspect a product and order it online at a lower price from their phone.
Attracting the next generation of shoppers, in particular the tech natives, to physical stores will continue to be a challenge for brick-and-mortar retailers post-pandemic. Some physical stores are becoming more like showrooms than traditional shops where products are physically kept and sold. In addition, customers now, particularly younger customers, care far more about experiences than products, so offering experiential shopping is essential. As a result, physical stores will become more like places you go and experience rather than places you shop.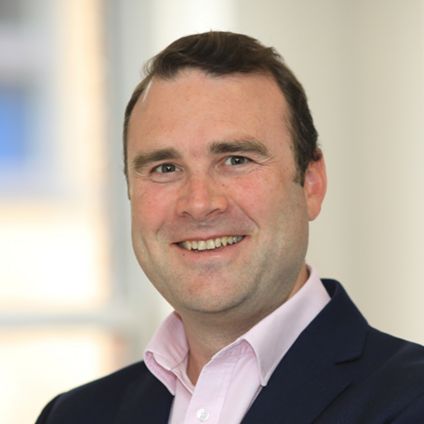 Sustainable retail
Retailers need to have sustainability at the top of their agenda to appeal to the modern customer, but the price is still critical. Our retail survey also showed that approximately a third of consumers said a retailer's support of good causes (36%) or sale of sustainably sourced or produced products (29%) made them more likely to consider purchasing from them. This was more evident in younger customers, with half of 18- to 24-year-olds likely to look for sustainable goods and retailers supporting good causes.
More than half of consumers (53 per cent) rejected introducing additional charges for excess packaging from goods purchased online, so although everyone agrees sustainability is the way forward, not everyone is willing to pay more. Furthermore, while price increases resulting from inflation are generally causing customers to reassess the importance of socially conscious shopping, younger customers still care about this. So, the challenge will be for retailers to either convince customers it's worth paying for or do it in a way that does not significantly increase prices.
Greenwashing is another issue facing retailers as there isn't an adopted universal standard for what is considered legitimately sustainable. The robustness of brands' ESG sustainability credentials and disclosures will be tested as new international standards and assurance requirements become applicable in the next few years.
Inflationary pressures
With the annual inflation rate hitting an almost 40-year high of 9.1% in July 2022, the rising cost of living is causing Irish consumers to rethink their spending habits. According to our research, most customers in all areas except for food and groceries stated that they had reduced their spending.
However, with food prices increasing, shoppers purchase cheaper brands more frequently or fewer non-essential items rather than spending less. We've seen significant growth in competition between the supermarkets and a growing emphasis on price promotion and the marketing of special offers in some sectors as consumers have begun to shop around more for deals.
Get in touch
The pace of change is challenging leaders like never before. To find out more about how KPMG perspectives and fresh thinking can help you focus on what's next for your business or organisation, please get in touch with Keith Watt, Head of Retail & Manufacturing. We'd be delighted to hear from you.