We want to recognise Ireland's emerging tech innovators
Congratulations to the UK's HiiROC, Japan's FIMECs and Ireland's Provizio for finishing as the top 3 in the KPMG Global Tech Innovator 2022!
Congratulations HiiROC! – GTI 2022 Winner
The Global Tech Innovator 2022 final was held in Lisbon, Portugal on the 2nd November, where 22 finalists from across the world competed on a global stage for the top prize. Congratulations to the United Kingdom's HiiROC, represented by its founder Tim Davies. HiiROC have developed a proprietary technology that enables the low-cost, zero emission production of hydrogen.
The first runner-up on the night was Japan's entrant, FIMECS, fronted by Kanae Gamo. FIMECS is a protein degradation technology-based drug discovery biotech focused on developing first-in-class protein degradation therapeutics for cancers and other difficult-to-treat diseases.
Provizio finishes in top 3
Ireland's entrant Provizio, fronted by Barry Lunn, placed as the second runner up on the night, after winning the Ireland final earlier in the year. Provizio have developed a software-defined active safety platform that perceives, predicts, and prevents automotive accidents in real-time using proprietary long range imaging sensors & AI on-the-edge. On the night Barry stated his company's aim of eliminating road accidents, saying during his pitch, "In the move to an autonomous future, we're moving to a safer future… Seat belts emerged 40 years ago and dramatically cut deaths when there was a crash … let's get rid of crashes altogether".
The Limerick-founded company won the Ireland Global Tech Innovator Final in June 2022 after being shortlisted from over 40 entries of early-stage tech start-ups from across the island of Ireland after pitching to an esteemed panel of judges including Anne Sheehan, general manager of Microsoft; Tommy Kelly, founder and CEO of eShopWorld (ESW); Elaine Coughlan, co-founder and managing partner of Atlantic Bridge; Chris McClelland, founding partner at Broadstone; and Seamus Hand, managing partner at KPMG Ireland.
2022 Ireland finalists
2021 Ireland winner
Last year, the Irish competition was won by CattleEye, a Belfast-founded company which has harnessed the capabilities of advanced AI in video analytics to deliver the world's first academically verified autonomous livestock monitoring platform. Hear from CattleEye and the other 2021 finalists here.
Our judges
Anne Sheehan
Anne Sheehan joined Microsoft Ireland as general manager in October 2021, taking responsibility for the sales, marketing, and services business across the island of Ireland - with a particular focus on delivering business transformation with Microsoft's customers and partners within the public and private sectors. Prior to joining Microsoft, Anne was Enterprise Director at Vodafone UK. Anne is passionate about partnering with Irish organisations to work together towards an innovative and progressive digital world.
Tommy Kelly
Tommy Kelly is the founder and CEO of eShopWorld (ESW), the global direct to consumer ecommerce partner chosen by the world leading brands to power their international expansion. ESW is an award-winning global technology company employing more than 600 people. Brands using ESW's solutions and services can seamlessly extend their online offering into international markets and provide a best in class domestic-equivalent shopping experience to their customers.
Elaine Coughlan
Elaine Coughlan is a co-founder and managing partner of Atlantic Bridge, a global technology fund. Atlantic Bridge is headquartered in Ireland with a portfolio of over 80 technology companies across sectors including cyber security, semiconductors, software, and life sciences. She was a co-founder of Glonav, a GPS software and semiconductor company acquired by NXP. Elaine has 30 years of experience in the technology industry as a founder, executive and investor. She is a Board member of Enterprise Ireland and a member of the investment committee of British Patient Capital and has been named one of Europe's Top 50 Inspiring Women in Technology.
Chris McClelland
Chris McClelland is a founding partner at Broadstone, Ireland's first dedicated pre-seed fund. As a founder, Chris created one of the first mobile app development agencies responsible for shipping the first mobile apps for eighty companies, including Mailchimp and Eharmony, to over 11 million users. Chris is best known for Brewbot which was backed by some of Silicon Valley's best-known entrepreneurs. Most recently Chris was Managing Director of IgniteNI designing and leading 8 programmes supporting 111 companies, including Cloudsmith, Overwatch, MedAll, Machinery Partner and Eolas Medical.
Seamus Hand
Seamus Hand is the managing partner of KPMG Ireland and is a member of KPMG's Global and EMA boards. Seamus was first elected as managing partner in 2019 and was recently re-elected for a second term. Seamus has led KPMG in Ireland to record growth in 2021, continuing its position as the number one professional services firm in Ireland. The firm has committed to significant investment in digital platforms to support collaboration and innovation while also facilitating the latest emerging ways of working.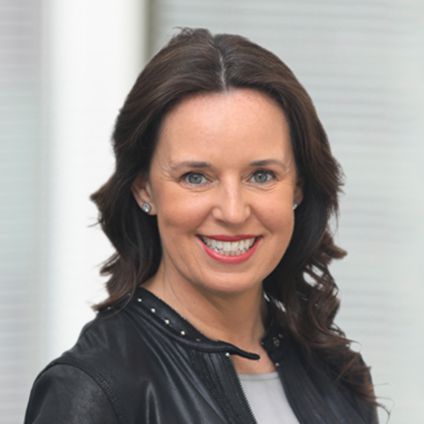 Compete on the global stage
The KPMG Global Tech Innovator competition showcases entrepreneurs across industries who are innovating to become the tech leaders of tomorrow.