A well-protected business has the potential to operate confidently and innovatively. The smartest businesses don't just manage cyber risk, they use it as a source of growth and market edge. Technology makes many things possible, but possible doesn't always mean safe. As cyber threats grow in volume and sophistication and technology becomes essential for meeting the needs of your customers, employees, suppliers and society, your cyber security must build resilience and trust.
If you don't
like unpleasant surprises,
want to wake up one day and realize that neither you nor your employees can enter the company's system,
want to see projects and leads vanishing,
you are in the right place to find solutions.

Our professionals can scan your systems from every possible angle and tell you what you need to do to keep the network from being a gateway to unauthorized people or keep it protected from employees trying to harm you through negligence or malice. We can help you protect the core of the company that you would never want to lose.
KPMG Cyber Lab team
KPMG Cyber Lab team can help you protect and build your business.
*CVE is a list of entries - each containing an identification number, a description and at least one public reference - for publicly known cyber security vulnerabilities.
How we can help you
KPMG Cyber Lab team has expertise across the continuum — from the boardroom to the data center. In addition to assessing your cyber security and aligning it to your business priorities, we help you develop advanced cyber solutions, implement them, monitor ongoing risks and help you respond effectively to cyber incidents. So no matter where you are on the cyber security journey, KPMG can help you reach the destination.
Red
Teaming
The Red Team concept requires a unique approach different from other security tests. It relies heavily on well-defined TTPs critical to the successful simulation of realistic threat and adversary techniques. Proper Red Team tests provide a deeper understanding of how an organization would perform against an actual threat and determine where a security operation's strengths and weaknesses exist.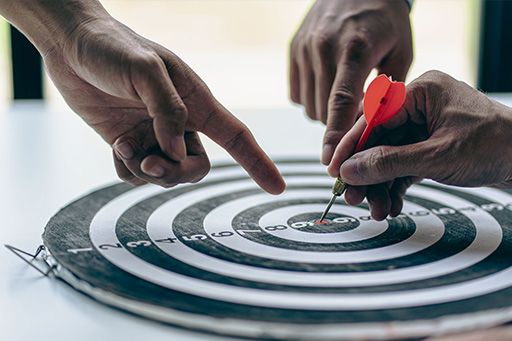 Penetration
tests
Web or mobile applications, external or wireless networks, our penetration tests can help you protect your systems from attacks.











O365 cloud solution
review
We examine cloud services and filter out security issues by determining the level of risks and proposing appropriate measures.











Cloud infrastructure security assessment
Organizations are driven by cost-efficiency, flexibility, and agility to migrate to the cloud, which introduces security threats. Our service can identify security risks across all major cloud providers (Azure, AWS, Google) and their services, covering most of your cloud infrastructure.






Home office security
review
We map the remote access points of any organization from public sources to review whether an attacker can gain access to their internal network.

Vulnerability assessment
Our scans reveal publicly known vulnerabilities on servers, endpoints or network devices involved in the assessment.


Code
review
We examine the source code of applications and reveal hidden issues that could potentially compromise the security of the application, the server or the user.

Server
review
Configuration checking is a white-box type service that can complement traditional black-box testing for a more detailed review.


Security
hardening
A centralized protection service that allows potential vulnerabilities to be detected and addressed before the system is armed.

DoS,
DDoS test
With DoS or DDoS testing we check whether a server, network or application can resist an overload attack.


Social engineering assessment
We simulate phishing attacks on the company's email servers to test employee security awareness.


Protect your future with KPMG Cyber Lab!
Successful projects worldwide