Task
The digitization of customs data poses challenges for importing and exporting companies of all sizes, but also provides them with important information that can contribute to the success of the company. All customs declarations must now be sent to the customs administration using the IT process ATLAS (Automated Tariff and Local Customs Clearance System). Companies can do this either directly via their own software solution or alternatively via an interface of the customs service provider used.
The authority itself checks this import and export data as part of a digital risk management system that is functioning better and better in the form of mass data evaluations or orders inspections or inspections. In the case of identified inconsistencies or even incorrect customs declarations, these deficiencies are consistently tracked and punished. A proactive plausibility check in the company is therefore recommended in order to avoid compliance violations, such as false declarations, and to prepare for upcoming inspection orders from the customs authorities.

The consolidated data from these reports can provide companies with valuable information on possible compliance risks, but also open up opportunities such as potential savings or possible claims for reimbursement that can be asserted. The evaluation required for this often fails when accessing the data: Many service providers do not release consolidated data that can be evaluated in order to gain important insights via predefined mass data checks. Even the data extraction of internally available ATLAS data in the case of a customs software solution specially integrated via the ERP system is usually not easily possible in a first step. It is important to identify the right data sources and to evaluate them in a readable format.
All of these factors often mean that companies do not pursue an analysis of their own customs data, even if this is already officially recommended as part of an internal control system for monitoring purposes. At least the customs authorities have this data available for evaluation for any audit procedures, so it is advisable to establish a process of monitoring and control in the company.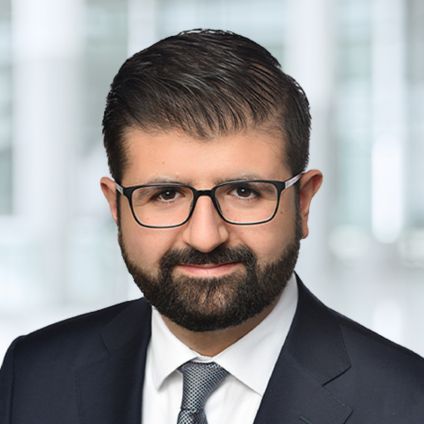 Solution that brings structure
With the KPMG Trade Data Check, you can collect, evaluate and analyze your import and export data for risks, data inconsistencies and potential savings. The solution is based on a Microsoft Power BI development that uses predefined verification and evaluation logic, and on our many years of experience in dealing with official customs verifications.
The basis for the data analysis is the consolidated data of all customs declarations. Alternatively, other data sources such as B. Your ERP data can be accessed. If neither you nor your service provider have access to the data, KPMG imports them directly from the tax authorities as part of so-called applications under the Freedom of Information Act. In this way you can be sure that all the data transmitted to the customs authorities is contained in the database.
The automated analysis or plausibility check supports you in risk prevention and the identification of anomalies. Incorrect declarations, different duty rates for the same processes or similar can be avoided in this way. Potential savings and possible reimbursement amounts in the event of excessive customs duties become apparent.
You can export the results of the analysis as a clear summary at the push of a button. In this way, the opportunities and risks can be presented to the management without additional effort. You can also import other data from your company's merchandise management system and include it in the evaluation.
Trade Data Check at a glance
Data access: extraction and support in obtaining customs data, e.g. using a standard procedure tested by KPMG.
Analysis at the push of a button: Standardization of different data formats and fully automatic analysis of thousands of data sets
Simulations: Simulation of official ATLAS data checks and company audits using KPMG-tested standard algorithms
Trade Data Management: Clear result report in PDF format for further use as well as workshops to present/discuss the results (including any recommendations for action); additional consideration of further data from the merchandise management system possible
Your benefits
Transparency in your customs data landscape
Automated plausibility check
Simple simulation of an audit
Recognition of savings and reimbursement potential
Ongoing monitoring as a managed service
Compatibility with all certified ATLAS software vendor data
Live workshops for joint data evaluation
A look at the figures is worthwhile even with a small number of customs declarations. Test the KPMG Trade Data Check and exploit the possibilities of digitization together with us.
Our software solution
Our Trade Data Check supports you in managing your customs data. Get to know the tool in the demo video (in German only)
Ihre Ansprechpersonen
Stay up to date with what matters to you
Gain access to personalized content based on your interests by signing up today