Since spring 2020, there has been a clear trend reversal in the industrial insurance market in general. After a long soft market phase with steadily falling premiums in almost all lines, the bottom was reached.
Led by the D&O and property lines, capacities were reduced and premiums increased at the same time. The reasons for this are, on the one hand, increased claims payments and, on the other hand, lower investment profits due to the low interest rate environment. In 2022, the trend will continue - additionally driven by the high inflation environment.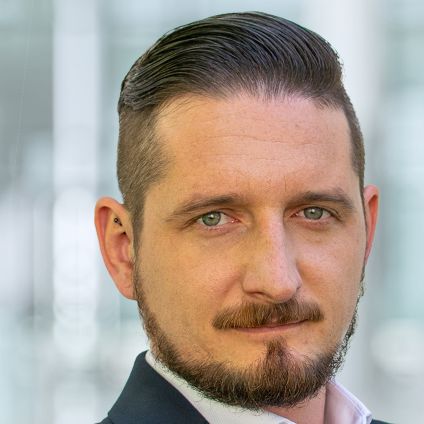 In this tense market environment, the complexity of risks (for example in cyber) is increasing in parallel. In addition, regulatory requirements are increasing and ultimately the demands on the insurance management of nationally and internationally operating companies.
Challenges of the insurance industry
Insurability
Whether due to a major loss of our own or limited capacities on the market - the limits of insurability become apparent time and again. We know from our project experience: The right target operating model, the right deductibles (forms and levels) and a clear set-up and communication towards insurers are crucial success factors. We help you, if the market is tough for you, to find and implement an appropriate form of risk bearing.
Target operating model
The optimal insurance management set-up for one's own company depends on numerous factors. Not only on the big questions of whether one needs an insurance captive, should set up an in-house broker or an in-house claims department for large deductibles in special liability types etc.. Often great benefits can already be realised in operational processes.
Would you like to review the set-up of your insurance division? We would be happy to work out the strategic options for a modern target operating model for you.

Reduce costs
Passing on risks is good - but it also has its price. Are the costs and benefits of insurance not in the right proportion for you? Then we can help you optimise your costs for insurable risks. We help you to identify and exploit concrete potential for improvement on the basis of benchmark knowledge and our objective view. For example, we analyse coverages, streamline and professionalise processes and analyse the costs of your most important insurance coverages using actuarial methods.
Real estate agent
For many corporates, the trusting cooperation with a professional broker is a key success factor in their insurance business. In addition to many operational tasks, good brokers also bring in benchmark knowledge and are in the corporate's corner. Are you not sure whether you are being professionally looked after by your broker? Then we will be happy to help you answer this question. From the pure analysis of the cooperation, if necessary, to the tendering of the broker connection and the onboarding of a new broker.
Intransparency in the group
Intransparency in insurance management can have many causes - internationality, regional interests, acquisitions, strong organic growth and more. Nevertheless, transparency is important. For example, for group-wide risk management. But also the cost efficiency (internally and for insurance premiums) is usually higher if the most important contracts are purchased centrally - for example in property and liability. Would you like more transparency in insurance management? We talk to your insurance managers and work out the desired transparency - from GAP analysis to the establishment of international insurance monitoring.
Integration/Harmonisation of subgroups/Acquisitions
A company or entire subgroups must be integrated. But how should insurable risks and also the insurance sector be positioned? In the new target picture, all parts of the group must be able to rely on the risk and insurance management. We would be happy to discuss with you the possibilities of implementing harmonisation and integration in a suitable manner. Whether during due diligence or after the conclusion of the purchase agreement.
Outsourcing
If insurance does not play a major role in a company's overall economy, it is often seen as a necessary evil. Insurance management must then often be taken over by employees who originally have other tasks and manage insurance "on the side". However, the reliable management of insurance is challenging and requires specialised knowledge to be carried out appropriately. In such situations, it may be better from a make-or-buy perspective to outsource the technical parts of insurance management to an independent third party. Especially when it comes to monitoring the work of the good broker and commenting on it professionally.
Internal audit
Insurance areas are also audited by the internal audit department. In our experience, a useful scope is often the control system in the area, but also completeness and adequacy of coverage. We recommend the involvement of external experts when carrying out internal audits in insurance areas, as it is often difficult to adequately assess the content of the issues without the corresponding specialised knowledge.
Captive
You work in an international group and spend significantly more than 10 million euros a year on insurance and deductibles on insurable risks? Then the topic of insurance captive could be interesting for you in special constellations. In this situation, we recommend starting with a simple top-down analysis by an independent third party expert. In the next step, the claims side of your largest insurance lines should be analysed actuarially and only then should other topics such as country, legal structure, regulation, responsibilities within the group, etc. be looked at in detail. Having an insurance captive also means that a large part of the volatility of the insurance business remains within the group.
We have specialised in solving these challenges for our clients with a dedicated team. Our team includes industrial insurance experts with various relevant professional backgrounds: Former underwriters, industrial insurance brokers, actuaries, regulatory and tax experts, lawyers, corporate finance experts to set up insurance captives and many more.
With this team, we have created solutions that are applicable to many practical challenges of corporate insurance (excerpt):

KPMG's Lösungsansätze in Corporate Insurance
Quick Check Insurances
For efficient recording of the status quo and identification of any potential for improvement
Coverage analysis
An in-depth analysis that develops statements on the appropriateness of the insurance cover in relation to the existing risk.
Valuation of offers and deductibles with actuarial methods
This is where our detailed and objective Total Cost of Risk (TCoR) analysis comes into play.
TOM Insurance Management
Our recommendations for your operating model are based on the individual needs of your company.
IVPs and national specificities
We help you find the right approach to international insurance programmes (IVP) and identify regulatory and legal stumbling blocks
Foundation Inhouse Broker
It can be worthwhile in the insurance market to employ your own staff. We support you with our experience in evaluation and implementation
Renewal Support
With our many years of experience, we can independently support you in the negotiations and evaluate options
Broker advertisements
We help you find the right partner for your ongoing insurance needs
Outsourcing of insurance management
When "Buy" makes more sense than "Make