Article Posted date
05 December 2022
This report provides KPMG in Canada's first comprehensive Environmental, Social and Governance (ESG) update, adding a new milestone to KPMG's 150-year history of serving Canadians, inspiring confidence, and empowering change.
A message from our CEO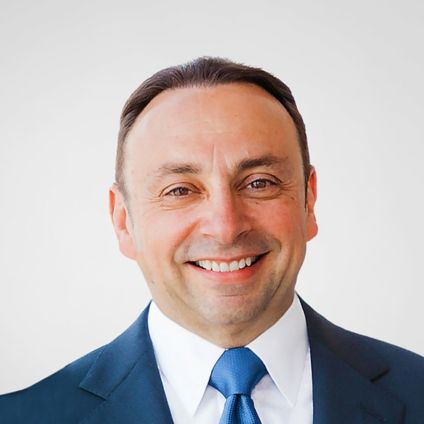 Our highlights at a glance
Planet
Committed to achieving net-zero carbon emissions by 2030
100% renewable electricity starting in 2022
Set an internal carbon price
16% reduction in net emissions since 2019
29% reduction in net emissions per individual since our baseline year in 2019
People
Launched KPMG's Truth and Reconciliation Action Plan
Set targets to increase representation by 2026 in our workforce to: 1.7% Indigenous Peoples, 5% Black people, and 6% people with disabilities
Increasing targets to 33% women and 26% people of colour in our Partnership by 2025
$2,000 in mental health benefits for each of our people and family members
Prosperity
US$1.5 billion global investment over next 3 years to focus on ESG change agenda
CAD $9.5 million in community investments
36,422* hours volunteered, including pro bono
8,760 full-time employees in FY21, 12% growth from FY20. Plus 20% growth in FY22.
Co-developed global strategy to economically empower 10 million disadvantaged youth by 2030
Governance
Management Committee comprising 57% women, 14% people of colour
Established our Impact Steering Committee and Environmental Council to complement Inclusion, Diversity & Equity Council to advance ESG commitments
99% of partners and employees completed training on KPMG's Code of Conduct and anti-corruption policies and procedures
*includes volunteer hours that are firm sponsored and on employees' own time
Earth's natural resources and ability to nurture life are being stretched to their limits, but we are far from helpless. Today, many are working to turn the tide, and the member firms of KPMG are proud to count themselves among them.
KPMG's environmental strategy
Here are the five pillars of our national strategy:
People engagement
Providing our people with eco-forward technologies, education, and awareness initiatives that engage them in our environmental commitments.
Governance
Establishing internal structures and policies that champion best practices across our firm.

Decarbonization
Implementing best practices, training, and technologies needed to reduce emissions, both within our operations and across our engagements.

Nature and biodiversity
Exploring ways to reduce our environmental impact, forging eco-forward collaborations, and enhancing employee awareness.

Circularity
Exploring and developing office strategies for our assets and practices to reduce waste.

At its core, KPMG is a people business. We recognize that when the best people choose to build a career within our firms, we all thrive as a result – our clients, people, communities, and our planet. That's why KPMG is committed to fostering a caring, purpose-led, and values-driven culture for our people.
Our mission is guided by the following priorities:

Champion inclusion, diversity, and equity in all that we do
Prioritize the health and well-being of our people
Promote a culture of continuous learning
Advocate and respect human rights in our work and communities in which we operate
Lead the way in talent attraction, development, and retention
Diversity of our people*
Non-Binary / Gender Diverse
2021 was marked by significant social, economic, environmental and geopolitical challenges, many of which were systemic and long-standing. With over 10,000 KPMG people across 47 offices in Canada, we are well-positioned to address these challenges and have a responsibility to engage our community of professionals in building a better world.
Our collective impact
In 2021, we made significant investments in social impact through our sponsorships, fundraising, contributions to the community, and donations through the KPMG Foundation, focusing on social impact priorities.
*includes volunteer hours that are firm sponsored and on employees' own time
At KPMG in Canada, our Purpose is to "Inspire confidence. Empower change." This purpose shapes our values and drives our people to deliver industry-leading services that benefit our clients and communities. It also compels our firm to consider the economic, environmental, and social impact of our activities and align our financial and societal performance as part of a shift toward stakeholder capitalism. Moreover, it requires us to have strong governance in place to oversee all our activities.

Final thoughts from our Impact Leader
Download KPMG: Our Impact Plan 2022
Connect with us
Stay up to date with what matters to you
Gain access to personalized content based on your interests by signing up today