Article Posted date
14 November 2022
Digital transformation is here. And it's human. Unleash the power of your people, data and technology today.
A snapshot on Australia – Optimistic view on digital transformation
Australian tech leaders are aligned with their global peers who have a resilient, forward-looking attitude toward digital transformation with over 66 percent identifying as digital leaders indicating that they have achieved a return from their digital investments. This is particularly true in Australia with 74 percent saying that digital transformation efforts have delivered over 6 percent more profitability or performance – while only 57 percent of global counterparts saw profitability over 6 percent.
Though the prevailing attitude is optimistic, there are still challenges to face – especially when it comes to the human elements of capability, culture and leadership.
Talent shortages weigh heavily with 44 percent of respondents identifying a lack of capability talent including data scientists and engineers as the biggest challenge they face in adoption of new digital technologies. In Australia, this is slightly higher at 46 percent. Similarly the high cost of new systems and adding the necessary talent, the lack of skills to implement or fully take advantage of new systems and a risk averse corporate culture that is slow to embrace change and disruption are all in the top five challenges, well above issues such as legacy technology and data security.

Key Australian technology insights
AI and Automation
45 percent report being proactive in progressing against their strategy and are continually evolving. 55 percent predict AI and machine learning will attract the highest investment three years from now.
Cloud
70 percent say they are currently migrating strategic workloads to the cloud with 33 percent reporting that they are highly satisfied with their cloud transformation programs. Lack of talent is a top challenge.
Cyber security
40 percent see improved customer experience as a key driver for cyber security spending. While 47 percent have leadership support, implementation is slower than expected. Again, lack of skills is an issue.
Data & Analytics
49 percent report progress against their strategy – compared to 53 percent globally.
Customer Experience
52 percent say that accelerating customer centricity is the key driver of digital transformation and 55 percent will be investing in customer experience over the next 12 months.
Tech Budget
59 percent say that less than 10 percent of their organisation's annual budget is dedicated to tech – compared to 46 percent globally.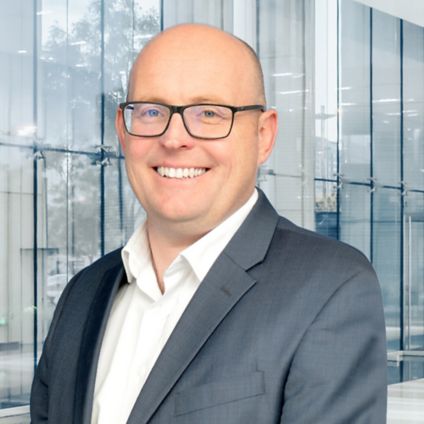 Global technology outlook
Key findings from the survey
New and emerging technology
57 percent of respondents expect to invest in metaverse technology within the next 2 years – 72 percent expect to invest in quantum computing within the same timeframe.
Environmental, Social & Governance
27 percent say advancing ESG is a key driver of digital transformation – it rises to one in three in the automotive sector.
Digital maturity drives business strategy
Most businesses see themselves as 'digital leaders' with two in three respondents saying they have been very or extremely effective in using digital to drive their business strategy.
Technology skills in short supply
Businesses' top transformation challenge is the lack of technology talents to carry key roles. This is especially difficult as leaders look to deliver on investment in specialised technology such as Edge and IoT. 46 percent of Australian respondents cite lack of talent as their biggest challenge. Without the right skills and talents, the future of the tech industry is in jeopardy.
Insufficient budget worsens talent issues
Insufficient funding for training employees and recruiting talent is having a widespread impact across enterprises, complicating the adoption of new enterprise systems, cloud progress and cyber security initiatives. Talent shortages to counter cyber threats
Cyber security teams are under pressure to keep up with evolving threats, with talent shortages frequently undermining security efforts. Businesses say that a lack of key skills is the top issue preventing them from meeting their cyber security goals.
Building technology talent is a priority
Progressive businesses are recalibrating their approaches to hiring and training specialist talent from the ecosystem. Long-term talent strategies should encourage organisations to widen their perspectives and expand the universe of talent.
Companies can become part of the solution by restocking the talent pools available. Outreach programs with colleges and universities can educate and inspire individuals approaching entry-level jobs to develop the most in-demand skills.

Professional growth is key

At the same time, mature businesses ensure their staff feel supported in their professional growth. "Managers should constantly be trained so they can develop their teams," says HFS Research's Phil Fersht. "People often get frustrated and feel very boxed in if their direct manager isn't helping them. Consider breaking out of rigid management structures and build frameworks based on a matrix model. Employ more of an open structure to mentoring programs, so employees can learn from multiple people."
Automating admin tasks helps fill the gap
Technology leaders are looking to automation to address staff shortages and repair skill gaps. By automating workflows to take on the low-complexity, high-volume tasks, companies can redeploy staff and upskill teams to fill more strategic gaps elsewhere in the business.
It's great having a big tech strategy. But employers are struggling to find the people to execute their plans.
Achieving digital maturity – KPMG can help
Connected. Powered. Trusted. That's our definition of a digitally-transformed organisation. Drawing on deep sector expertise we can help you:
Engineer your business around customers to drive new levels of value.
Apply modern technology, data analytics and deep business insight to accelerate success.
Build the trust and culture that unlock sustainable high performance, bold innovation and responsible growth.
Develop the workforce to effectively implement new technologies through workforce shaping and 'at scale' skilling.
Create the workplace where skilled people want to work.
Develop leaders who can collectively lead the digital transformation to enable your business success.
Make confident, progressive strides from where you are now, to where you want to be tomorrow.
Focus your digital investment on the goals, results and real-world outcomes that matter most.