Linda C. Samuriwo
Our People: Linda C. Samuriwo
Linda Chipo Samuriwo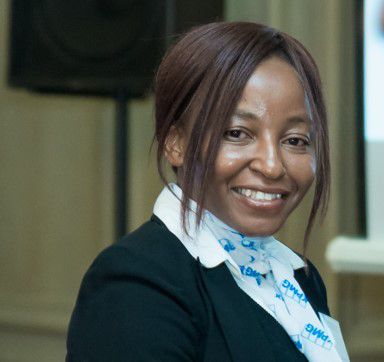 Linda Chipo Samuriwo
Manager, Accountant, FCCA DipIFR
From my earlier school days, I hated the subject "book-keeping and accounts" with a passion and never imagined that one day I would take it up as a career. It was only in my final year of high school and with the much-needed career guidance from my dad that I seriously decided to take it up as a career option.
After high school, I took a gap year, and in the following year, I set out on my journey to become a professional accountant. I embarked on a professional qualification with the Association of Chartered Certified Accountants (ACCA). In hindsight looking back over my chosen career path starting on my professional qualification is one decision I look back at with much pride as it has opened up many doors for me.
My first job was with a much smaller firm Combined Accounting Services (Private) Limited, where I worked for three years. Though the firm was small, I was fortunate to have been exposed to both accounting and audit experience. This gave me a great introduction to the profession and laid a firm foundation on which I have been able to build. I then did a two-year stint at Ernst and Young, where I carried on with the provision of accounting services and was introduced to some tax experience through the computation of simple tax computations.
To fulfill my ACCA practical experience requirements, I decided to move onto KPMG Chartered Accountants (Zimbabwe). I joined KPMG as a mere book-keeper and progressed through the ranks to my current role as a manager in the Accounting Advisory Services department. During my tenure at KPMG as result of the vast and varied portfolio of clients, I have privileged to work on, the availability of online and in-house training resources and opportunities to take up other roles and responsibilities within the firm I have significantly grown professionally, technically and in the area of soft skills development. I have also had opportunities to take up both local and international secondments in different companies, which has given me the much-needed exposure, confidence, and experience. KPMG is a great place to work because of its global network, its values, culture, and work ethic. It presents you with many opportunities for personal growth, professional ethics, high standards, and professional grooming, which stays with you forever, and no one can ever take that away from you.
My greatest achievements remain the attainment of all my professional qualifications and some of my career goals. I continue indebted to God, my family, and my three employers, whom without I would not be where I am today a manager in a big four firm.
Get to know more of our people: