Policymakers today are on the precipice of adopting mandatory and regulated sustainability reporting, and the reporting landscape is poised to change dramatically.
The findings in our Global Survey of Sustainability Reporting 2022 reflect on the current state of reporting and share overarching business strategies that can enable companies to meet increasing regulatory expectations, all while creating impact for society.

This 2022 survey is one of the most comprehensive and authoritative pieces of global research on sustainability reporting to date. It is based on analysis of financial reports, sustainability and environmental, social and governance (ESG) reports, and the websites of 5,800 companies from 58 countries, territories and jurisdictions.
Serving as a guide for those preparing their organisation's sustainability report, it also supports investors, asset managers and ratings agencies who now factor sustainability or ESG information into their corporate performance and risk assessments.
In Singapore, sustainability reporting is prevalent among all of the country's top 100 companies — up from 81% in 2020. Singapore companies scored better than the global average in a number of areas: material topics identified, carbon reduction targets reporting, inclusion of ESG information in annual reports, acknowledging climate change as a financial risk to business, and governance in relation to appointing a member of the board or leadership team to oversee sustainability efforts.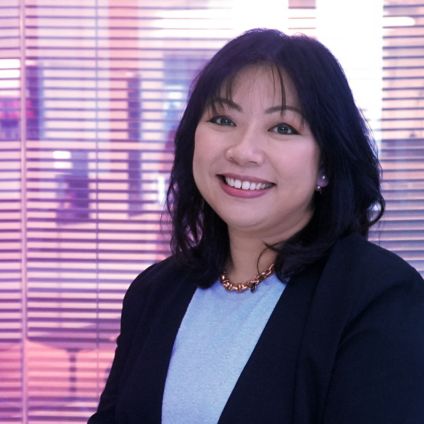 A look at sustainability reporting
5 key emerging trends in sustainability reporting
Sustainability reporting is growing incrementally, with movement towards the use of standards framed by stakeholder materiality assessments
An impressive 96% of the world's leading 250 companies report on sustainability, a rate likely to increase as new regulations on non-financial reporting are introduced. Usage of global standards like GRI, SASB and stock exchange guidelines have also increased, with the GRI the most dominant. A significant majority of reporting companies across both the N100 and G250 disclose their materiality.
Increased reporting on climate-related risks and carbon reduction targets, in line with TCFD
Climate reporting is the most common form of disclosure ahead of social impact and governance risk. Nearly three-quarters of companies report their carbon targets and the number of companies reporting against TCFD has nearly doubled, leading to more consistent and comparable climate disclosures.
Growing awareness of biodiversity risk
2022 is a pivotal year for nature and biodiversity with international efforts stepping up to halt biodiversity loss. Despite growing awareness of biodiversity loss as a critical issue, less than half of companies recognise this loss as a risk to their business. On the positive side, most sectors now acknowledge this risk. The launch of the Taskforce on Nature-Related Financial Disclosures (TNFD) and Corporate Sustainability Reporting Directive (CSRD) frameworks are expected to drive up reporting across countries and sectors in the coming years.
UNSDG reporting prioritises quantity over quality
The majority of companies report on Sustainable Development Goals (SDGs), with 10% reporting against all 17 SDGs. Three SDGs remain the most popular for companies: Decent Work and Economic Growth; Responsible Consumption and Production; and Climate Action.
Climate risk reporting leads, followed by social and governance risks
An increasing proportion of companies acknowledge that climate change is a business risk. However, less than half of companies report on social and governance risks to their business. In general, the description of these risks are overwhelmingly narrative-driven and do not quantify the financial impact of these risks on companies or on society.
Sustainability continues to be a priority for company leadership but there is room for improvement. Only one-third of companies in the N100 have a dedicated member of their board or leadership team responsible for sustainability matters. Compensation conditions related to sustainability outcomes for leadership teams are prevalent for only 40% of G250 companies.