The 2023 update of our environmental, social and governance (ESG) commitments —
holding us accountable for progress towards a more sustainable future.
As the world faces one of the most significant periods of uncertainty in generations, KPMG in Singapore is guided by our shared purpose to shape lasting businesses and communities on a fragile planet.
Our Impact Plan is an important milestone in this roadmap. It shares our vision for a more equitable and sustainable society, setting out our ESG commitments and tracking our progress towards becoming a better organisation for our people and a better business for our clients.
Find out how we are realising this vision across four pillars: Planet, People, Prosperity and Governance.


Planet
Our planet is our home and our future. We are committed to driving a culture of sustainable practices within our organisation, supply chain and beyond to ensure a healthy planet for generations to come.
KPMG has set aside S$1 million to support Singapore's sustainability and biodiversity ambitions
In Singapore, we worked towards reducing our overall annual IT infrastructure power consumption by up to 70% as of late 2022
Globally, KPMG aims to shift to 100% renewable energy by 2030
Building off last year's report, KPMG has set an internal carbon price starting at US$15 per tCO2e
What is an internal carbon price?
A monetary value that organisations place on their carbon emissions to internalise their economic cost and encourage low-carbon solutions.
People
At the heart of our organisation lies our most valuable resource — our people. Here's how we are shaping a workplace fit for the future, in collaboration with our people every step of the way.
Women make up close to 60% of our workforce in Singapore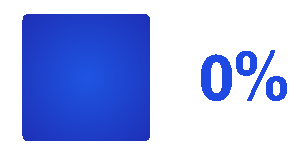 80% of our Singapore employees feel that they are treated with dignity and respect at work
How do we define inclusion, diversity and equity at KPMG?
Inclusion is about belonging​: We commit to creating a safe environment built on trust, where we can bring our true authentic selves to work and feel valued for our unique contributions and perspectives.​
Diversity is about difference​: We commit to embracing and respecting the variety of unique experiences, cultures, identities and perspectives we collectively bring to KPMG.
Equity is about access to opportunities​: We commit to standing against systemic barriers and biases. We help level the playing field and ensure everyone can succeed and thrive at KPMG.​
Prosperity
A key part of achieving success is ensuring no one gets left behind. With more than 236,000 people in our member firms across 146 countries and territories, we recognise our role and responsibility to inspire positive and lasting change.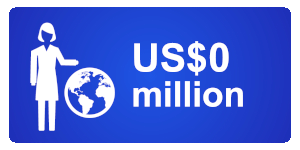 In FY22, KPMG provided US$148 million of financial support to communities globally

Globally, our staff contributed 618,000 volunteer and pro bono hours in FY22
Have you heard about Giving Month?
Launched in 2018, the month-long initiative brings together our staff and their loved ones to give back to the community in various ways.​ In 2022, we focused on five key pillars: Giving time, giving life, giving smiles, giving support and giving hope.​
Governance
Good governance inspires greatness. Over the years, we have inspired confidence by building trust and empowering change to shape a better future. We are committed to protecting the public interest, while shaping a better future for our people, clients and stakeholders.
Our Global Board and Singapore leadership members have completed training in KPMG's Code of Conduct and tax policies and procedures
Our Singapore firm adopts a zero-tolerance approach to bribery and corruption
How do we prevent bribery and corruption?
To mitigate the risk of employee and partner involvement in bribery, we have put in place internal controls such as training and internal policies. ​Among these are mandatory training on anti-corruption and training on anti-bribery and corruption and our Global Code of Conduct.
KPMG: Our Impact Plan
While we might not be able to predict the future, one thing is certain — the journey towards creating a sustainable tomorrow begins today. Read our global plan to learn how we can shape a lasting world better together.
Download report
People of KPMG
Fuelling a cleaner future
When it comes to energy sources, green is the new black.
While COP26 aims to banish coal, Asia's dependence on it continues to grow as rapidly developing countries seek to meet booming demand for power. Determined to help the region transition from coal plants to cleaner power sources, Lim Wen Bin and Andrew Craig from KPMG in Singapore are working with the Asian Development Bank on a carbon reduction programme to help countries cool off the largest source of carbon emissions in the world.