Article Posted date
26 May 2020
The previous article in this series considered the opportunities presented by telemedicine in the outpatient setting and the current regulatory framework in Saudi Arabia. Internationally, the use of video consultations, as substitutes for face-to-face consultations, is rapidly increasing with some major healthcare organizations, even before Covid-19 the US healthcare provider Kaiser Permanente was undertaking 52% of consultations virtually (circa 57 million consultations undertaken virtually).1 This article will consider the practical implementations of video consultations and some of the factors that could be considered implementing video consultations in Saudi Arabia, specifically in the light of the Model of Care implementation.
Worldwide there has been a significant shift to using digital channels to communicate with patients, with many more countries now adopting a view that post Covid-19, the primary channel to access healthcare or healthcare information will be a digital one. Previous research indicates that video consultations tend to be associated with increased patient satisfaction amongst patients and staff, and do not negatively impact the health outcomes for patients.2 Video consultations, however, do not represent the answer for all specialties and patients, and will never replace a face-to-face appointment where a clinician needs to physically review and assess a patient.
During the covid-19 response, adoption of video consultations presents an opportunity to maintain continuity of care for existing outpatients.
Through a review of international guidance, we can identify a number of key guidelines (common elements), these have been grouped into five themes and specific considerations, from a Saudi Arabian perspective, identified:
Theme
Common elements
Considerations for Saudi Arabia
Patient safety, need, consent and privacy

Clearly define the patient segments that will benefit from video consultations
Obtain consent from the patient
Have policies that define the setting requirements and expectations (e.g. no phone calls during a consultation)

Cultural aspects regarding male / female healthcare professionals
Do patients have the choice of a video consultation or face to face?
If the consultation is to be recorded? Should separate consent be obtained?

Equipment availability, systems, environment and staff training

Ensure a suitably equipped workstation with webcam and microphone, also headphones if preferred
Staff should be trained in the policies and procedures supporting the video consultation process and specific responsibilities

With the requirement to keep patient data within Saudi Arabia (onshoring) what video consultation systems can be used?
How will organizations ensure that any setting outside the workplace is suitable and private?

Defined workflow with clear responsibilities

Although similar to a normal consultation there needs to be clear processes in place to manage information from booking through to completion
Defined roles (e.g. video consultation coordinator) can help, with clear responsibilities assigned throughout
Have agreed processes for requesting investigations or prescribing treatments

What is the role of the nurse, coordinator, etc.?
What post call activities are required (e.g. email or WhatsApp summarizing actions)?
Will the doctor need to review and approve all notes of the call prior to closing the consultation record?

Clinical documentation

All interactions and observations should be recorded as if it was a normal consultation
All requests for investigations should be recorded in the patient record along with any prescribed treatments

If a hospital does not have an EPR/EMR system how will the notes be stored?
If the hospital has paper-based records do the paper notes need to be available with the Doctor in the setting where he / she is undertaking the video consultation?

Staff protection

Start the consultation by introducing everyone and ask the patient to introduce everyone in the room with them
Ensure any personal indemnity insurance covers video consultations

Should videoconsultations be recorded for protection of patient and staff?
Should there be penalties for patients recording consultations and publishing them?
If recorded, how should these be stored and accessed?
Based on RACGP2, RCGP4,5 and RCP6 (UK and Australian guidance)
None of the reviewed guidance referenced the cultural aspects of the videoconsultation, particularly relevant for Saudi Arabia (e.g. the potential need for a chaperone to be present if a male doctor is consulting with a female patient), implementation will require organizations to consider how cultural issues are resolved. As video consultations do not require staff to be physically co-located, this could be easily resolved by having a nurse present at consultations, assisting also with the clinical documentation or providing the patient with a post-call summary (email, WhatsApp, etc.) detailing the actions and next steps.
There are also some situations or patients where video consultations may not be suitable and this needs to be considered in the segmentation and selection process.7 These include:
Those requiring a physical or internal examination
Where factors preclude the patient using technology (e.g. confusion)
Some deaf or hard-hearing (although video supports lipreading and technology can be integrated with hearing aids)3


Underpinning implementation there needs to be a strong focus on workforce development, with training in policies together with call scripts and etiquette. There is a lot of guidance available internationally to support this.4,6,7 Consideration should also be given to codifying any developed materials and incorporating these into the training and education of key clinical staff.
Although there are some challenges the evidence indicates there are several benefits for the Kingdom, including:
Maintenance of the continuity of care during the Covid-19 response
Reduction in the need to travel for at risk patients
Avoidance of harm through continuation of ineffective management plans or early identification of disease in high risk new referrals
Increased workforce participation (clinicians able to continue care provision whilst self-isolating)


In the longer term, this would also support more flexible working hours for doctors (especially those not currently working due to family commitments) and increase accessibility for patients.
The Kingdom is in a strong position to rapidly implement outpatient video consultations, to manage a large segment of the population which, due to Covid-19, cannot access normal healthcare services. Video consultations are aligned to the new Model of Care and if deployed now, especially in multidisciplinary care, could lead to new ways of working between primary and secondary care supporting delivery of the Ministry of Health transformation.
Graham Jelley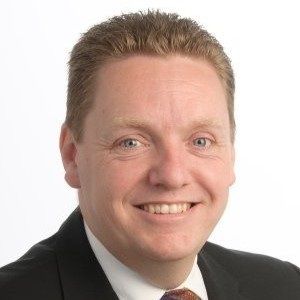 Director - Healthcare
KPMG in Saudi Arabia