Highlights include:

Strong financial performance against challenging economic backdrop underlining the resilience of our multi-disciplinary global organization
Reported aggregated revenues of US$35 billion
Revenue growth across all functions: Advisory up 19%, Tax & Legal Services up 10%, and Audit up 8%
Steady growth across all regions with the Americas reporting 16% growth
More than 29,000 new roles created across the global organization in FY22
New leadership team appointments lead to gender parity for the Global Management Team
London, 13 December 2022: KPMG International announces strong annual aggregated revenues for KPMG firms globally of US$35 billion for the fiscal year ending 30 September 2022 (FY22) — an increase of 14%.*
During continued economic and geopolitical uncertainty, robust numbers and consistent growth were achieved across all functions. Advisory achieved the largest growth increase — up 19% on FY21 across KPMG firms globally. Growth was driven by the success of Transaction and Deal Advisory services, as well as continued demand for innovative technologies and advanced cyber security solutions. Tax & Legal Services experienced 10% growth while Audit grew 8%, benefiting from a combination of the investments made in technology and our KPMG firms' globally connected local knowledge.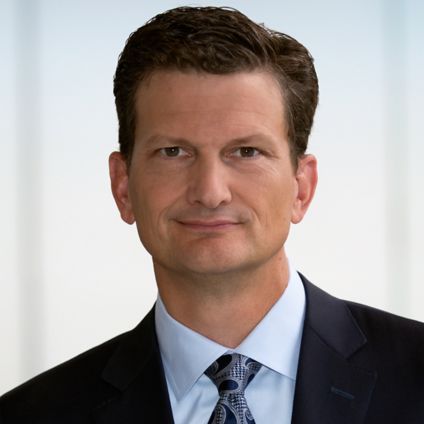 Talent
The KPMG global organization's worldwide headcount continues to grow, increasing by 12.4% in FY22, bolstered by more than 29,000 net new roles created. This growth has led to the addition of specialists and subject-matter experts at all levels, helping to enable high-quality and multi-disciplinary services designed to solve the complex problems of modern organizations around the world.
KPMG's commitment to inclusion, diversity and equity (IDE) remains; women represent 48.5% of all KPMG professionals and we have achieved gender parity on the Global Management Team.

This year's growth will help us to continue to invest in our people — which remains critical in a competitive marketplace for talent. Ensuring KPMG professionals are working on diverse projects that are making a positive difference and providing them with a flexible career path in an inclusive and caring environment are priorities for us. Keeping people motivated and happy is fundamental to success, and that's why we're so focused on the continued development of our culture that puts our purpose and Values at the heart of everything we do.
Technology
The past year has seen the demand for technology-enabled transformation rise dramatically, reshaping many businesses, including our own. KPMG continues to make significant investments across the organization in digital transformation, including the appointment of Lisa Heneghan, as our new Global Chief Digital Officer. Over the last year, KPMG professionals have helped clients transform their business model or processes, leading to more than 20% growth in revenue in this area from FY21 that is largely driven by digital transformation work — a testament to KPMG firms' offerings: "Connected. Powered. Trusted. Elevate." and the power of our alliance-driven digital solutions with globally recognized technology organizations.
Technology enables everything KPMG firms do as digital businesses and continues to drive our investments in compliance and strategic tax advisory services. KPMG Digital Gateway, our cloud-native platform solution powered by Microsoft Azure, provides clients with access across our full suite of tax and legal technologies across 140 jurisdictions, helping organizations turn data into value when faced with huge shifts in the global tax policy and regulatory landscape. 

More and more global organizations have looked to cloud technologies for growth opportunities, and through the power of our global delivery centres, the KPMG Delivery Network, KPMG firms have harnessed the agility and power of our global teams to extend the power and reach of technology solutions.

KPMG has invested significantly in our system of quality management throughout the organization, enabling compliance with new industry-wide global quality management standards. Following its rollout two years ago, KPMG Clara, our global, cloud-enabled, smart audit platform, also powered by Microsoft Azure, is used by nearly all 90,000 audit professionals across the 143 countries and territories that KPMG firms operate in.

KPMG Clara is an important step in KPMG's journey to innovate and digitalize Audit. As part of our ongoing commitment to audit quality, consistency and innovation, the platform is a significant investment that integrates new and emerging technologies, with advanced capabilities that leverage data science, audit automation, and data visualization.

Environmental, social and governance (ESG)
ESG remains the watermark running through the organization and steady financial growth has underpinned investment in industry-leading global environmental, social and governance (ESG) solutions – in line with the US$1.5 billion commitment we made in 2021.
KPMG professionals' focus on delivering multi-disciplinary client solutions to maximize the opportunities and address the challenges presented by the ESG agenda includes the creation of a global climate change and decarbonization hub to provide emerging technology expertise and decarbonization support and the launch of the sustainability reporting resource center to provide guidance in preparation for the International Sustainability Standards Board's (ISSB) forthcoming Sustainability Disclosure Standards.
To date, almost 100,000 KPMG professionals have undertaken specialist ESG 101 training. This program of learning for a lifetime will continue.
For more on KPMG's commitment to quality: KPMG International 2022 Transparency Report.
For more of KPMG's Corporate Highlights in FY22, including stories of KPMG professionals and how they've worked shoulder-to-shoulder with clients, visit: kpmg.com/corporatereporting
About KPMG International
KPMG is a global organization of independent professional services firms providing Audit, Tax and Advisory services. KPMG is the brand under which the member firms of KPMG International Limited ("KPMG International") operate and provide professional services. "KPMG" is used to refer to individual member firms within the KPMG organization or to one or more member firms collectively.
KPMG firms operate in 143 countries and territories with more than 265,000 partners and employees working in member firms around the world. Each KPMG firm is a legally distinct and separate entity and describes itself as such. Each KPMG member firm is responsible for its own obligations and liabilities.
KPMG International Limited is a private English company limited by guarantee. KPMG International Limited and its related entities do not provide services to clients.
For more detail about our structure, please visit home.kpmg/governance.
For further information, please contact:
| | | | |
| --- | --- | --- | --- |
| Regions | FY22 | FY21 | Local Growth |
| Americas | 13.71 | 11.88 | 16% |
| Asia Pacific | 6.31 | 5.97 | 13% |
| EMA | 14.62 | 14.28 | 11% |
| Total | 34.64 | 32.13 | 13% |
| | | | |
| --- | --- | --- | --- |
| Functions | FY22 | FY21 | Local Growth |
| Audit | 11.85 | 11.46 | 8% |
| Tax and Legal Services | 7.35 | 7.02 | 10% |
| Advisory | 15.44 | 13.65 | 19% |
| Total | 34.64 | 32.13 | 13% |
*14% is based on the growth in continuing operations, and excludes the FY21 and FY22 revenues from businesses sold or countries from which KPMG exited during this period. When not restated, the revenue growth is 13% and all other growth rates in this press release are similarly not restated, unless highlighted.
Further information
The financial information set out represents combined information of the independent KPMG member firms that perform professional services for clients, affiliated with KPMG International Limited. The information is combined here solely for presentation purposes. KPMG International Limited performs no services for clients nor, concomitantly, generates any client revenue.
FY22 revenues throughout this press release, reflect KPMG's financial year between 1 October 2021 and 30 September 2022 and are based on US dollar gross revenues, including travel and other client reimbursable expenses. Local growth percentages are based on maintaining consistent FY22 exchange rates within the prior year.
Headcount reported above based on partners and staff employed as of 30 September 2022.
Legal services may not be offered to SEC registrant audit clients or where otherwise prohibited by law.
Throughout this press release, "we", "KPMG", "us" and "our" refers to the global organization or to one or more of the member firms of KPMG International Limited ("KPMG International"), each of which is a separate legal entity. KPMG International Limited is a private English company limited by guarantee and does not provide services to clients. No member firm has any authority to obligate or bind KPMG International or any other member firm vis-à-vis third parties, nor does KPMG International have any such authority to obligate or bind any member firm.