Money Laundering ("ML") and Terrorist Financing ("TF") are financial crimes that threaten the world's safety, economic stability, and the integrity of the global financial system. Anti-Money Laundering ("AML") and Combating the Funding of Terrorism ("CFT") considerations remain high on the agenda of the jurisdictions we work with.
Increased regulatory scrutiny is driving greater focus in this area, providing additional challenges for subject persons. Malta's National Risk Assessment ("NRA") identified that the illegal activities that generate the most proceeds are from local criminal groups, drug trafficking and tax evasion. The NRA also identified sectors, such as banking and corporate service providers, where the inherent risks are higher than in others. The overall ML and TF risk for Malta was rated as Medium-High. The 4th Anti-Money Laundering Directive ("4AMLD") was transposed into national law in 2018 and the 5th Anti-Money Laundering Directive ("5AMLD"), has introduced a number of amendments to the 4th AML Directive that are in the process of being transposed into Maltese law.
In July 2021, the EU Commission published a package of legislative proposals to further strengthen AML/CFT rules in the EU. One of proposal in the package is the introduction of EU AML Authority ("AMLA"). AMLA would be the central authority, coordinating national authorities to ensure that the private sector correctly and consistently applies EU rules. AMLA will also support FIUs to improve their analytical capacity around illicit flows and make financial intelligence a key source for law enforcement agencies. The expectation is that AMLA will be operational by 2024 and begin the work of direct supervision when the Directive has been transposed and new rules are effectuated.
Failure to maintain effective AML/CFT systems can result in:
the involuntary support of entities with criminal and/or terroristic intent,
regulatory intervention resulting in substantial monetary penalties, and,
reputational damage.
An organisation's AML/CFT controls can be easily undermined by a poor culture of compliance. Strong AML culture in an organisation can help prevent shortcomings and help identify issues before they become a concern.
For an organisation to develop a strong AML culture, management buy-in and involvement is critical. Managing ML/TF risks and implementing integrated controls to meet compliance objectives should not be done in isolation. Mitigating such risks also requires that an organisation has a strong, effective, and sustainable AML/CFT framework and that it dedicates the appropriate resources and measures to mitigate the identified risks.
KPMG has extensive experience in assisting subject persons in their AML/CFT journeys, helping turn compliance from a burden into a competitive edge thus enabling greater program agility, effectiveness, efficiency, sustainability, and integration.
Our team is focused on robust, real-world solutions based on our experience in Malta and internationally. We understand that organisations want a manageable, pragmatic framework that works within their business – and is fully compliant with the expectations of the regulator.
Read More About Our Services
Bringing you a peace of mind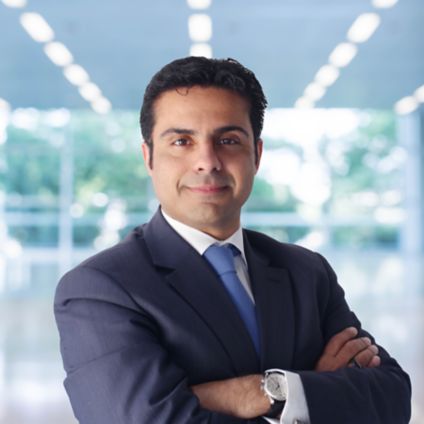 Why Choose KPMG?
Professionals
KPMG's Risk Consulting AML/CFT professionals help clients identify and remediate vulnerabilities in their organisations.

Proven Experience
We can help you to understand and address your AML challenges with proven experience, solutions and results. Our AML team can help you meet heightened regulatory expectations and mitigate the risks associated with money laundering.
Best Approach
We have built up a detailed knowledge of the best approach to dealing with local regulators – including the Financial Intelligence Analysis Unit ("FIAU"), Malta Financial Services Authority ("MFSA") and the Malta Gaming Authority ("MGA").
The Right Team
It is therefore critical to have the right team on your side. We work with clients to identify, manage and mitigate their AML/ CFT risk exposures in line with legislative requirements and Proven Experience industry best practice.
AML Backgrounds
Our team has extensive AML expertise and include Certified Anti-Money Laundering Specialists ("CAMS"), as well as seasoned professionals, who have worked in a variety of AML assignments. Moreover, our team includes former regulatory examiners, who bring valuable perspectives to AML engagements.
Local and International Projects
We have handled large AML projects for clients locally and internationally and actively assist clients with compliance issues through audits, monitoring, training and ongoing advisory roles.