Luxembourg banking insights 2023
How does your bank compete with others in Luxembourg's banking sector?
Explore KPMG's annual analysis of the banking market, based on statistical and annual accounts data.
Introduction
As the global economy experiences massive fluctuations due to supply chain obstacles, increased compliance regulations, the ongoing conflict in Ukraine, and other formidable challenges, the banking sector is in the midst of an important but crucial transformation. With statistical analyses and data from over 70 of Luxembourg's banking institutions, we invite you to delve into our data, discover financial trends, read about the industry from Luxembourg's banking experts, and learn about your bank's positioning against others in Luxembourg's financial ecosystem.
Our key highlights
Our Head of Banking, Stanislas Chambourdon, reveals several major findings in Luxembourg's banking sector from the past year.
Banking income increased to EUR

14

billion.
2022 saw major growth in banking income in Luxembourg, increasing by 11% compared to 2021. This is mostly due to interest margin soaring by 39%.
Total expenses also increased, but at a lower rate than before
At 3% in 2022, it is one of the lowest in years. The following contributions are still causing high cost levels for the banks:
ongoing investments in infrastructure
restructuring
regulatory compliance
and wage indexation
Banks successfully raised their pre-provision and pre-tax profits by

22

% to EUR

6

billion in 2022, surpassing the figures of the previous year.
However, when accounting for taxes and provisions, the net profits exhibited a more modest growth of 2% to EUR 4.1 billion in 2022, compared to 2021.
It is important to note that banks in Luxembourg managed to surpass pre-pandemic levels in terms of operating profits, indicating a positive trajectory. However, the increase in the interest margin was primarily influenced by decisions made by the European Central Bank (ECB) rather than by the banks' own operational performance.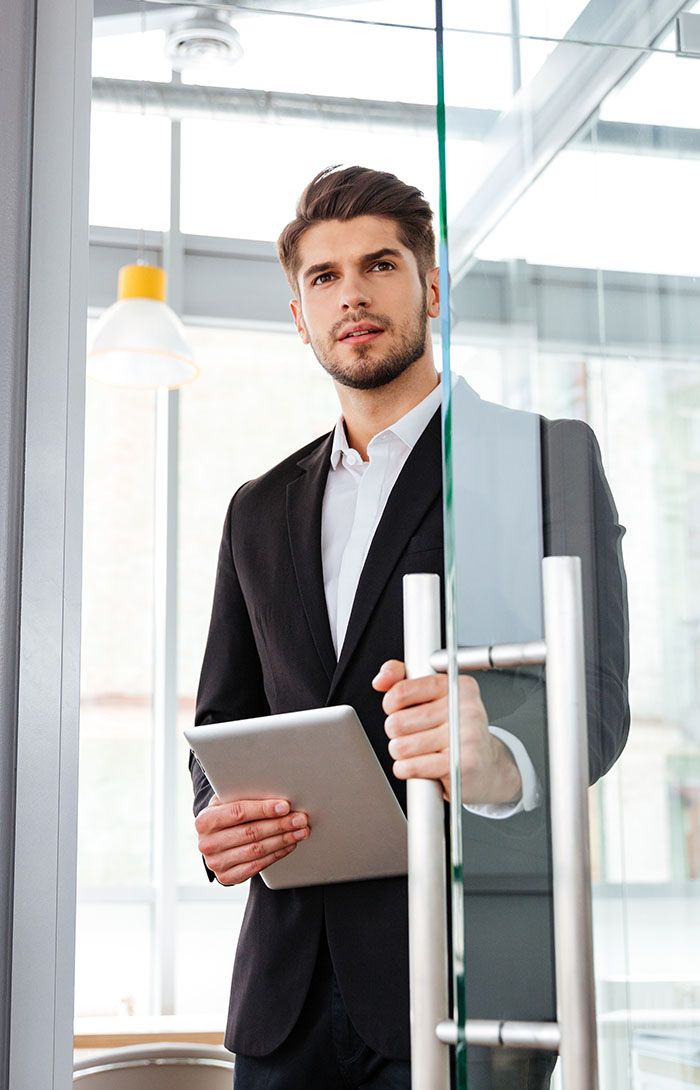 Foreword: The leader's perspective
Luxembourg Minister of Finance Yuriko Backes, Director General of the CSSF Claude Marx and the CEO of the ABBL Guy Hoffmann, give their view on banking in 2022, and an outlook on the year ahead.
Our banking insights 2023
Delve deep into the key trends, challenges, and opportunities shaping the banking sector in Luxembourg.
New regulations and challenges ahead
Benedikt Barz – Director at KPMG – discusses a few challenges the market is facing and how they are being tackled.
Interactive bank rankings 31. December 2022Expand Close
Get the most from our banking insights report by filtering the data by factors that interest you.
Overview
Total assets
Amount owed to customers
Equity
Net interest income
Net fee and commission income
Profit for the financial year
Staff
Overview (rank by category)

Bank
Total assets
Amounts owed to customers
Net interest income
Net fee and commission income
Profit for the financial year
Equity
Staff
Advanzia Bank S.A.
35
27
4
28
9
41
28
Agricultural Bank of China (Luxembourg) S.A.
70
60
67
51
55
68
52
Banco Bradesco Europa S.A.
42
46
31
45
30
22
51
Bank GPB International S.A.
31
38
23
33
16
40
38
Bank Julius Baer Europe S.A.
32
20
33
19
26
42
19
Bank of China (Europe) S.A.
19
21
16
42
33
21
24
Bank of Communications (Luxembourg) S.A.
49
57
44
59
67
35
48
Bankinter Luxembourg S.A.
54
40
49
43
62
55
57
Banque BCP S.A.
56
50
43
63
58
64
45
Banque de Luxembourg S.A.
12
7
14
12
15
17
8
Banque de Patrimoines Privés S.A.
53
43
50
38
43
62
41
Banque Degroof Petercam Luxembourg S.A.
34
25
39
24
22
38
22
Banque et Caisse d'Epargne de l'Etat, Luxembourg
1
1
2
10
4
2
3
Banque Havilland S.A.
51
49
45
44
69
43
34
Banque Internationale à Luxembourg S.A.
4
4
3
6
6
6
2
Banque J. Safra Sarasin (Luxembourg) SA
25
22
17
23
21
25
25
Banque Raiffeisen Société Coopérative
16
11
11
30
29
28
10
Banque Transatlantique Luxembourg S.A.
50
42
51
55
47
57
58
BGL BNP Paribas S.A.
3
2
1
8
1
1
1
BPER Bank Luxembourg SA
52
44
52
57
48
59
61
Brown Brothers Harriman (Luxembourg) S.C.A.
66
63
64
13
20
50
16
CA Indosuez Wealth (Europe) S.A.
11
12
19
15
11
72
11
China Construction Bank (Europe) S.A.
37
54
28
41
68
23
27
China Everbright Bank (Europe) S.A
67
63
63
62
53
70
71
China Merchants Bank (Europe) S.A.
71
63
66
67
63
65
67
CIBC Capital Markets (Europe) SA
57
63
54
47
56
29
65
Clearstream Banking S.A.
9
30
8
1
2
14
13
Clearstream Fund Centre S.A.
62
63
69
68
39
36
46
Commerzbank Finance & Covered Bond S.A.
24
39
13
61
70
11
69
Crédit Suisse (Luxembourg) S.A.
27
16
32
16
24
24
17
Delen Private Bank Luxembourg S.A.
60
51
61
17
13
60
53
Deutsche Bank Luxembourg S.A.
5
24
5
71
5
3
20
DNB Luxembourg S.A.
41
35
34
58
36
49
56
DZ PRIVATBANK S.A.
6
6
12
11
12
13
6
Edmond de Rothschild (Europe)
28
17
26
21
28
44
15
EFG Bank (Luxembourg) S.A.
33
23
37
27
27
46
29
Eurobank Private Bank Luxembourg S.A.
39
31
27
52
35
39
40
European Depositary Bank (formerly M.M. Warburg & CO Luxembourg S.A.)
46
34
40
26
50
58
23
Fortuna Banque s.c.
65
56
57
66
64
69
64
Freie Internationale Sparkasse S.A.
69
58
62
64
60
71
63
HSBC Private Bank (Luxembourg) S.A.
20
36
72
46
66
30
43
Industrial and Commercial Bank of China (Europe) S.A., en abrégé ICBC (Europe) S.A.
23
18
24
35
7
37
18
ING LUXEMBOURG S.A.
7
5
7
14
10
15
7
Intesa Sanpaolo Bank Luxembourg S.A.
8
28
10
25
72
5
32
Intesa Sanpaolo Wealth Management S.A.
44
32
46
31
38
53
35
John Deere Bank S.A.
36
63
21
60
18
26
33
Lombard Odier (Europe) S.A.
45
33
36
20
32
52
26
MEDIOBANCA INTERNATIONAL (LUXEMBOURG) S.A.
22
62
38
53
42
32
66
Mirabaud & Cie (Europe) S.A.
61
52
56
34
59
67
59
Mitsubishi UFJ Investor Services and Banking (Luxembourg) S.A.
21
15
25
18
17
27
31
Mizuho Trust & Banking (Luxembourg) SA
48
48
53
29
51
51
30
Natixis Wealth Management Luxembourg
29
45
29
48
37
18
44
Nomura Bank (Luxembourg) S.A.
30
19
60
22
31
31
21
NORD/LB Luxembourg S.A. Covered Bond Bank S.A.
18
26
18
72
34
19
36
Northern Trust Global Services SE
26
14
47
5
19
16
14
PayPal (Europe) S.a r.l. et Cie, S.C.A.
15
63
6
2
14
9
42
Pictet & Cie (Europe) S.A.
17
13
20
3
8
20
12
Quintet Private Bank (Europe) S.A.
13
10
15
4
41
12
4
Rakuten Europe Bank S.A.
68
61
70
39
61
66
55
RBC Investor Services Bank S.A.
10
8
22
7
25
10
9
RBS International Depositary Sservices S.A
72
63
68
50
54
8
60
RiverBank S.A.
64
55
42
65
65
61
49
SMBC Nikko Bank (Luxembourg) S.A.
58
47
65
36
45
45
47
Société Générale Capital Market Finance S.A.
14
9
71
40
57
54
72
Société Générale Financing and Distribution S.A.
59
63
55
70
71
47
70
Société Générale Luxembourg
2
3
9
9
3
4
5
Société Nationale de Crédit et d'Investissement
47
59
58
69
23
7
68
Sumitomo Mitsui Trust Bank (Luxembourg) S.A.
63
63
59
56
52
63
62
Swissquote Bank Europe SA
55
41
48
49
49
56
54
UniCredit International Bank (Luxembourg) S.A.
40
53
35
54
46
34
50
Union Bancaire Privée (Europe) S.A.
38
29
30
32
40
33
37
VP Bank (Luxembourg) S.A.
43
37
41
37
44
48
39
Total assets (€ million)

Bank
2022
2021
% change
Advanzia Bank S.A.
3 248.45
3 126.10
3.91%
Agricultural Bank of China (Luxembourg) S.A.
50.62
39.19
29.16%
Banco Bradesco Europa S.A.
2 099.60
2 731.11
-23.12%
Bank GPB International S.A.
4 634.11
3 519.12
31.68%
Bank Julius Baer Europe S.A.
4 085.83
3 016.33
35.46%
Bank of China (Europe) S.A.
8 622.95
6 905.10
24.88%
Bank of Communications (Luxembourg) S.A.
992.81
759.68
30.69%
Bankinter Luxembourg S.A.
839.45
899.15
-6.64%
Banque BCP S.A.
784.82
784.14
0.09%
Banque de Luxembourg S.A.
14 632.70
14 177.91
3.21%
Banque de Patrimoines Privés S.A.
847.10
808.47
4.78%
Banque Degroof Petercam Luxembourg S.A.
3 346.33
3 671.02
-8.84%
Banque et Caisse d'Epargne de l'Etat, Luxembourg
56 905.62
53 764.03
5.84%
Banque Havilland S.A.
938.85
992.35
-5.39%
Banque Internationale à Luxembourg S.A.
32 412.31
32 445.72
-0.10%
Banque J. Safra Sarasin (Luxembourg) SA
6 216.58
5 875.57
5.80%
Banque Raiffeisen Société Coopérative
10 754.48
10 156.44
5.89%
Banque Transatlantique Luxembourg S.A.
976.65
753.57
29.60%
BGL BNP Paribas S.A.
50 986.30
51 642.50
-1.27%
BPER Bank Luxembourg SA
875.69
910.87
-3.86%
Brown Brothers Harriman (Luxembourg) S.C.A.
118.75
112.16
5.87%
CA Indosuez Wealth (Europe) S.A.
15 077.48
14 150.99
6.55%
China Construction Bank (Europe) S.A.
3 164.42
2 688.33
17.71%
China Everbright Bank (Europe) S.A
103.76
152.00
-31.73%
China Merchants Bank (Europe) S.A.
44.82
49.69
-9.81%
CIBC Capital Markets (Europe) SA
770.38
541.26
42.33%
Clearstream Banking S.A.
17 174.44
14 578.99
17.80%
Clearstream Fund Centre S.A.
376.17
Commerzbank Finance & Covered Bond S.A.
6 379.20
8 030.26
-20.56%
Crédit Suisse (Luxembourg) S.A.
5 290.44
8 731.28
-39.41%
Delen Private Bank Luxembourg S.A.
631.03
735.68
-14.22%
Deutsche Bank Luxembourg S.A.
29 507.24
27 530.47
7.18%
DNB Luxembourg S.A.
2 431.69
2 173.92
11.86%
DZ PRIVATBANK S.A.
24 812.73
20 915.15
18.64%
Edmond de Rothschild (Europe)
5 147.30
5 027.70
2.38%
EFG Bank (Luxembourg) S.A.
3 550.13
3 294.85
7.75%
Eurobank Private Bank Luxembourg S.A.
2 790.61
2 838.27
-1.68%
European Depositary Bank (formerly M.M. Warburg & CO Luxembourg S.A.)
1 619.00
1 564.95
3.45%
Fortuna Banque s.c.
174.80
256.56
-31.87%
Freie Internationale Sparkasse S.A.
53.04
52.32
1.38%
HSBC Private Bank (Luxembourg) S.A.
8 565.99
5 466.32
56.70%
Industrial and Commercial Bank of China (Europe) S.A., en abrégé ICBC (Europe) S.A.
7 403.55
6 246.16
18.53%
ING LUXEMBOURG S.A.
20 933.24
23 303.49
-10.17%
Intesa Sanpaolo Bank Luxembourg S.A.
18 365.97
21 091.95
-12.92%
Intesa Sanpaolo Wealth Management S.A.
1 981.86
1 812.64
9.34%
John Deere Bank S.A.
3 184.60
2 605.47
22.23%
Lombard Odier (Europe) S.A.
1 840.80
2 224.22
-17.24%
MEDIOBANCA INTERNATIONAL (LUXEMBOURG) S.A.
7 482.49
7 128.45
4.97%
Mirabaud & Cie (Europe) S.A.
466.41
617.95
-24.52%
Mitsubishi UFJ Investor Services and Banking (Luxembourg) S.A.
7 698.40
9 596.63
-19.78%
Mizuho Trust & Banking (Luxembourg) SA
1 318.68
1 365.03
-3.40
Natixis Wealth Management Luxembourg
4 918.58
4 811.00
2.24%
Nomura Bank (Luxembourg) S.A.
4 858.21
3 251.30
49.42%
NORD/LB Luxembourg S.A. Covered Bond Bank S.A.
9 154.70
10 579.50
-13.47%
Northern Trust Global Services SE
6 108.92
7 436.85
-17.86%
PayPal (Europe) S.a r.l. et Cie, S.C.A.
11 572.93
11 185.12
3.47%
Pictet & Cie (Europe) S.A.
10 391.24
11 622.63
-10.59
Quintet Private Bank (Europe) S.A.
13 010.00
12 851.00
1.24%
Rakuten Europe Bank S.A.
53.77
60.16
-10.62%
RBC Investor Services Bank S.A.
16 413.78
20 581.82
-20.25%
RBS International Depositary Services S.A
15.65
15.80
-0.94%
RiverBank S.A.
246.48
197.14
25.03%
SMBC Nikko Bank (Luxembourg) S.A.
712.24
671.11
6.13%
Société Générale Capital Market Finance S.A.
12 059.47
10 904.11
10.60%
Société Générale Financing and Distribution S.A.
671.85
801.96
-16.22%
Société Générale Luxembourg
52 415.58
51 333.61
2.11%
Société Nationale de Crédit et d'Investissement
1 602.56
1 566.94
2.27%
Sumitomo Mitsui Trust Bank (Luxembourg) S.A.
329.65
338.53
-2.62%
Swissquote Bank Europe SA
792.64
426.98
85.64%
UniCredit International Bank (Luxembourg) S.A.
2 482.29
2 416.71
2.71%
Union Bancaire Privée (Europe) S.A.
3 038.94
1 880.23
61.63%
VP Bank (Luxembourg) S.A.
2 096.80
1 590.67
31.82%
Amount owed to customers (€ million)

Bank
2022
2021
% change
Advanzia Bank S.A.
2 355.66
2 221.26
6.05%
Agricultural Bank of China (Luxembourg) S.A.
25.00
15.00
66.67%
Banco Bradesco Europa S.A.
522.37
698.60
-25.23%
Bank GPB International S.A.
1 213.29
1 918.72
-36.77%
Bank Julius Baer Europe S.A.
3 682.90
2 556.57
44.06%
Bank of China (Europe) S.A.
3 336.25
3 002.62
11.11%
Bank of Communications (Luxembourg) S.A.
100.00
150.00
-33.33%
Bankinter Luxembourg S.A.
717.18
751.07
-4.51%
Banque BCP S.A.
475.50
453.58
4.83%
Banque de Luxembourg S.A.
12 673.63
12 357.82
2.56%
Banque de Patrimoines Privés S.A.
617.63
605.19
2.06%
Banque Degroof Petercam Luxembourg S.A.
2 562.96
3 073.54
-16.61%
Banque et Caisse d'Epargne de l'Etat, Luxembourg
41 214.95
36 993.03
11.41%
Banque Havilland S.A.
489.47
551.58
-11.26%
Banque Internationale à Luxembourg S.A.
21 040.95
20 688.15
1.71%
Banque J. Safra Sarasin (Luxembourg) SA
3 258.35
3 269.32
-0.34%
Banque Raiffeisen Société Coopérative
9 525.70
8 891.28
7.14%
Banque Transatlantique Luxembourg S.A.
640.62
490.17
30.69%
BGL BNP Paribas S.A.
37 712.30
36 318.70
3.84%
BPER Bank Luxembourg SA
587.03
715.06
-17.90%
CA Indosuez Wealth (Europe) S.A.
7 999.55
7 351.34
8.82%
China Construction Bank (Europe) S.A.
315.14
353.42
-10.83%
Clearstream Banking S.A.
2 164.47
1 503.89
43.92%
Commerzbank Finance & Covered Bond S.A.
790.12
1 017.37
-22.34%
Crédit Suisse (Luxembourg) S.A.
4 294.94
7 839.29
-45.21%
Delen Private Bank Luxembourg S.A.
430.51
535.19
-19.56%
Deutsche Bank Luxembourg S.A.
2 860.52
2 535.79
12.81%
DNB Luxembourg S.A.
1 461.55
1 064.32
37.32%
DZ PRIVATBANK S.A.
15 131.48
12 295.53
23.06%
Edmond de Rothschild (Europe)
4 084.64
4 158.43
-1.77%
EFG Bank (Luxembourg) S.A.
3 187.28
2 960.33
7.67%
Eurobank Private Bank Luxembourg S.A.
1 842.59
1 839.64
0.16%
European Depositary Bank (formerly M.M. Warburg & CO Luxembourg S.A.)
1 473.73
1 469.50
0.29
Fortuna Banque s.c.
155.45
231.07
-32.72%
Freie Internationale Sparkasse S.A.
41.22
40.26
2.38%
HSBC Private Bank (Luxembourg) S.A.
1 332.39
847.32
57.25%
Industrial and Commercial Bank of China (Europe) S.A., en abrégé ICBC (Europe) S.A.
3 947.85
2 975.41
32.68%
ING LUXEMBOURG S.A.
17 556.40
18 833.27
-6.78%
Intesa Sanpaolo Bank Luxembourg S.A.
2 237.40
3 004.37
-25.53%
Intesa Sanpaolo Wealth Management S.A.
1 821.02
1 682.04
8.26%
Lombard Odier (Europe) S.A.
1 674.63
2 075.63
-19.32%
MEDIOBANCA INTERNATIONAL (LUXEMBOURG) S.A.
12.43
63.55
-80.44%
Mirabaud & Cie (Europe) S.A.
416.80
564.11
-26.11
Mitsubishi UFJ Investor Services and Banking (Luxembourg) S.A.
4 549.41
6 362.57
-28.50%
Mizuho Trust & Banking (Luxembourg) SA
512.73
703.16
-27.08%
Natixis Wealth Management Luxembourg
577.75
933.02
-38.08%
Nomura Bank (Luxembourg) S.A.
3 852.11
2 597.80
48.28%
NORD/LB Luxembourg S.A. Covered Bond Bank S.A.
2 371.20
2 821.90
-15.97%
Northern Trust Global Services SE
5 090.38
6 466.32
-21.28%
Pictet & Cie (Europe) S.A.
6 963.13
10 221.02
-31.87
Quintet Private Bank (Europe) S.A.
10 719.00
9 710.00
10.39%
Rakuten Europe Bank S.A.
17.12
20.25
-15.44%
RBC Investor Services Bank S.A.
12 259.61
17 257.68
-28.96%
RiverBank S.A.
189.81
138.55
37.00%
SMBC Nikko Bank (Luxembourg) S.A.
515.43
477.57
7.93%
Société Générale Capital Market Finance S.A.
11 483.89
10 425.61
10.15%
Société Générale Luxembourg
24 720.46
23 064.24
7.18%
Société Nationale de Crédit et d'Investissement
30.00
30.00
0.00%
Swissquote Bank Europe SA
709.76
383.84
84.91%
UniCredit International Bank (Luxembourg) S.A.
374.36
475.19
-21.22%
Union Bancaire Privée (Europe) S.A.
2 184.81
1 269.02
72.17%
VP Bank (Luxembourg) S.A.
1 287.08
1 317.20
-2.29%
Equity (€ million)

Bank
2022
2021
% change
Advanzia Bank S.A.
221.27
262.14
-15.59%
Agricultural Bank of China (Luxembourg) S.A.
22.19
21.04
5.50%
Banco Bradesco Europa S.A.
511.74
476.92
7.30%
Bank GPB International S.A.
227.55
270.87
-15.99%
Bank Julius Baer Europe S.A.
203.34
169.30
20.11%
Bank of China (Europe) S.A.
533.60
511.22
4.38%
Bank of Communications (Luxembourg) S.A.
288.71
300.65
-3.97%
Bankinter Luxembourg S.A.
74.54
67.58
10.30%
Banque BCP S.A.
51.69
65.29
-20.82%
Banque de Luxembourg S.A.
727.88
721.99
0.82%
Banque de Patrimoines Privés S.A.
53.82
58.22
-7.57%
Banque Degroof Petercam Luxembourg S.A.
259.21
299.59
-13.48%
Banque et Caisse d'Epargne de l'Etat, Luxembourg
5 110.41
4 900.35
4.29%
Banque Havilland S.A.
189.24
206.06
-8.16%
Banque Internationale à Luxembourg S.A.
1 948.61
1 966.10
-0.89%
Banque J. Safra Sarasin (Luxembourg) SA
487.22
486.73
0.10%
Banque Raiffeisen Société Coopérative
454.87
435.41
4.47%
Banque Transatlantique Luxembourg S.A.
70.31
44.61
57.61%
BGL BNP Paribas S.A.
5 447.80
5 445.30
0.05%
BPER Bank Luxembourg SA
64.41
60.75
6.03%
Brown Brothers Harriman (Luxembourg) S.C.A.
98.85
86.65
14.07%
CA Indosuez Wealth (Europe) S.A.
454.44
China Construction Bank (Europe) S.A.
511.00
516.96
-1.15%
China Everbright Bank (Europe) S.A
13.59
13.48
0.80%
China Merchants Bank (Europe) S.A.
48.74
49.74
-2.01%
CIBC Capital Markets (Europe) SA
376.29
380.77
-1.18%
Clearstream Banking S.A.
1 029.10
1 262.25
-18.47%
Clearstream Fund Centre S.A.
285.73
Commerzbank Finance & Covered Bond S.A.
1 110.26
1 142.74
-2.84
Crédit Suisse (Luxembourg) S.A.
492.64
438.32
12.39%
Delen Private Bank Luxembourg S.A.
63.34
63.34
0.01%
Deutsche Bank Luxembourg S.A.
4 694.92
4 697.99
-0.07%
DNB Luxembourg S.A.
118.50
118.05
0.38%
DZ PRIVATBANK S.A.
1 088.68
826.94
31.65%
Edmond de Rothschild (Europe)
187.30
164.18
14.08%
EFG Bank (Luxembourg) S.A.
167.02
142.30
17.37%
Eurobank Private Bank Luxembourg S.A.
258.38
249.53
3.55%
European Depositary Bank (formerly M.M. Warburg & CO Luxembourg S.A.)
67.39
48.44
39.12%
Fortuna Banque s.c.
20.99
5.48
283.29%
Freie Internationale Sparkasse S.A.
13.50
11.52
17.19%
HSBC Private Bank (Luxembourg) S.A.
341.88
273.44
25.03%
Industrial and Commercial Bank of China (Europe) S.A., en abrégé ICBC (Europe) S.A.
556.81
555.63
0.21%
ING LUXEMBOURG S.A.
969.79
960.13
1.01%
Intesa Sanpaolo Bank Luxembourg S.A.
2 576.24
2 458.69
4.78%
Intesa Sanpaolo Wealth Management S.A.
84.60
78.73
7.46%
John Deere Bank S.A.
471.34
427.07
10.37%
Lombard Odier (Europe) S.A.
92.14
84.53
9.01%
MEDIOBANCA INTERNATIONAL (LUXEMBOURG) S.A.
336.04
330.78
1.59%
Mirabaud & Cie (Europe) S.A.
30.60
28.24
8.35%
Mitsubishi UFJ Investor Services and Banking (Luxembourg) S.A.
459.33
418.72
9.70%
Mizuho Trust & Banking (Luxembourg) SA
97.83
84.10
16.32%
Natixis Wealth Management Luxembourg
711.63
714.78
-0.44%
Nomura Bank (Luxembourg) S.A.
340.70
342.21
-0.44%
NORD/LB Luxembourg S.A. Covered Bond Bank S.A.
611.99
665.98
-8.11%
Northern Trust Global Services SE
747.77
750.31
-0.34%
PayPal (Europe) S.a r.l. et Cie, S.C.A.
1 157.44
982.28
17.83%
Pictet & Cie (Europe) S.A.
563.81
509.30
10.70%
Quintet Private Bank (Europe) S.A.
1 108.37
1 254.72
-11.66%
Rakuten Europe Bank S.A.
35.71
39.82
-10.32%
RBC Investor Services Bank S.A.
1 142.82
1 130.65
1.08%
RBS International Depositary Services S.A.
1 170.67
1 144.77
2.26%
RiverBank S.A.
55.60
58.73
-5.33%
SMBC Nikko Bank (Luxembourg) S.A.
174.27
165.23
5.47%
Société Générale Capital Market Finance S.A.
81.28
81.28
0.01%
Société Générale Financing and Distribution S.A.
125.02
21.10
492.51%
Société Générale Luxembourg
2 787.58
2 496.55
11.66%
Société Nationale de Crédit et d'Investissement
1 239.03
1 161.17
6.71%
Sumitomo Mitsui Trust Bank (Luxembourg) S.A.
51.92
48.79
6.43%
Swissquote Bank Europe SA
70.47
32.49
116.90%
UniCredit International Bank (Luxembourg) S.A.
302.61
304.75
-0.70%
Union Bancaire Privée (Europe) S.A.
304.17
188.01
61.78%
VP Bank (Luxembourg) S.A.
122.35
117.06
4.52%
Net interest income (€ million)

Bank
2022
2021
% change
Advanzia Bank S.A.
361.74
310.71
16.42%
Agricultural Bank of China (Luxembourg) S.A.
0.09
-0.09
-202.27%
Banco Bradesco Europa S.A.
29.34
18.70
56.92%
Bank GPB International S.A.
50.00
28.66
74.45%
Bank Julius Baer Europe S.A.
27.41
14.41
90.17%
Bank of China (Europe) S.A.
87.90
72.78
20.76%
Bank of Communications (Luxembourg) S.A.
10.24
5.15
98.72%
Bankinter Luxembourg S.A.
7.98
4.83
65.31%
Banque BCP S.A.
10.47
10.52
-0.48%
Banque de Luxembourg S.A.
100.67
59.39
69.50%
Banque de Patrimoines Privés S.A.
7.39
2.13
247.62%
Banque Degroof Petercam Luxembourg S.A.
15.67
8.59
82.34%
Banque et Caisse d'Epargne de l'Etat, Luxembourg
488.33
399.95
22.10%
Banque Havilland S.A.
10.03
8.28
21.21%
Banque Internationale à Luxembourg S.A.
362.48
291.09
24.52%
Banque J. Safra Sarasin (Luxembourg) SA
76.60
56.85
34.74%
Banque Raiffeisen Société Coopérative
129.65
113.73
14.00%
Banque Transatlantique Luxembourg S.A.
6.61
4.13
60.01%
BGL BNP Paribas S.A.
524.30
452.00
16.00%
BPER Bank Luxembourg SA
5.81
4.28
35.84%
Brown Brothers Harriman (Luxembourg) S.C.A.
0.21
-0.05
-566.39%
CA Indosuez Wealth (Europe) S.A.
72.60
37.75
92.34%
China Construction Bank (Europe) S.A.
31.32
15.47
102.46%
China Everbright Bank (Europe) S.A
0.46
0.37
26.50%
China Merchants Bank (Europe) S.A.
0.14
-0.05
-362.57%
CIBC Capital Markets (Europe) SA
3.35
1.69
98.77%
Clearstream Banking S.A.
249.91
51.30
387.16%
Clearstream Fund Centre S.A.
0.02
Commerzbank Finance & Covered Bond S.A.
111.07
120.37
-7.73%
Crédit Suisse (Luxembourg) S.A.
28.72
36.42
-21.14%
Delen Private Bank Luxembourg S.A.
1.36
-0.11
-1299.12%
Deutsche Bank Luxembourg S.A.
294.43
325.42
-9.53%
DNB Luxembourg S.A.
22.25
17.78
25.14%
DZ PRIVATBANK S.A.
117.53
67.95
72.96%
Edmond de Rothschild (Europe)
37.78
9.26
308.15%
EFG Bank (Luxembourg) S.A.
18.45
5.31
247.48%
Eurobank Private Bank Luxembourg S.A.
36.26
28.13
28.91%
European Depositary Bank (formerly M.M. Warburg & CO Luxembourg S.A.)
12.89
5.57
131.41%
Fortuna Banque s.c.
3.09
3.35
-7.83%
Freie Internationale Sparkasse S.A.
0.83
0.63
31.12%
HSBC Private Bank (Luxembourg) S.A.
-14.22
1.92
-841.91%
Industrial and Commercial Bank of China (Europe) S.A., en abrégé ICBC (Europe) S.A.
45.83
44.20
3.68%
ING LUXEMBOURG S.A.
250.18
180.65
38.49%
Intesa Sanpaolo Bank Luxembourg S.A.
130.50
109.03
19.70%
Intesa Sanpaolo Wealth Management S.A.
9.61
4.88
96.97%
John Deere Bank S.A.
70.46
68.92
2.23%
Lombard Odier (Europe) S.A.
18.90
6.67
183.50%
MEDIOBANCA INTERNATIONAL (LUXEMBOURG) S.A.
17.25
15.76
9.45%
Mirabaud & Cie (Europe) S.A.
3.16
1.91
65.52%
Mitsubishi UFJ Investor Services and Banking (Luxembourg) S.A.
45.70
13.33
242.93%
Mizuho Trust & Banking (Luxembourg) SA
5.07
0.40
1163.73%
Natixis Wealth Management Luxembourg
30.28
22.10
37.05%
Nomura Bank (Luxembourg) S.A.
2.19
5.86
-62.56%
NORD/LB Luxembourg S.A. Covered Bond Bank S.A.
75.38
98.15
-23.20%
Northern Trust Global Services SE
9.29
-3.80
-344.11%
PayPal (Europe) S.a r.l. et Cie, S.C.A.
258.15
174.53
47.91%
Pictet & Cie (Europe) S.A.
71.84
14.32
401.68%
Quintet Private Bank (Europe) S.A.
98.05
49.74
97.12%
Rakuten Europe Bank S.A.
-0.03
0.17
-118.34%
RBC Investor Services Bank S.A.
69.36
50.56
37.18%
RBS International Depositary Services S.A.
0.03
-0.01
-528.57%
RiverBank S.A.
10.51
6.12
71.68%
SMBC Nikko Bank (Luxembourg) S.A.
0.18
0.28
-35.36%
Société Générale Capital Market Finance S.A.
-4.02
-5.22
-22.92%
Société Générale Financing and Distribution S.A.
3.23
1.90
70.32%
Société Générale Luxembourg
197.79
149.47
32.33%
Société Nationale de Crédit et d'Investissement
2.50
-1.49
-267.47%
Sumitomo Mitsui Trust Bank (Luxembourg) S.A.
2.45
0.99
148.44%
Swissquote Bank Europe SA
8.14
2.83
187.43%
UniCredit International Bank (Luxembourg) S.A.
19.86
11.21
77.20%
Union Bancaire Privée (Europe) S.A.
30.12
7.34
310.02%
VP Bank (Luxembourg) S.A.
10.76
7.86
37.03%
Net fee and commission income (€ million)

Bank
2022
2021
% change
Advanzia Bank S.A.
41.67
27.14
53.54%
Agricultural Bank of China (Luxembourg) S.A.
7.53
6.01
25.42%
Banco Bradesco Europa S.A.
11.82
8.90
32.85%
Bank GPB International S.A.
28.88
25.84
11.75%
Bank Julius Baer Europe S.A.
81.85
77.44
5.70%
Bank of China (Europe) S.A.
14.03
10.69
31.22%
Bank of Communications (Luxembourg) S.A.
3.74
1.21
209.35%
Bankinter Luxembourg S.A.
12.37
11.94
3.53%
Banque BCP S.A.
2.88
3.16
-8.78%
Banque de Luxembourg S.A.
137.71
140.38
-1.90%
Banque de Patrimoines Privés S.A.
18.35
15.69
16.95%
Banque Degroof Petercam Luxembourg S.A.
47.72
53.35
-10.55%
Banque et Caisse d'Epargne de l'Etat, Luxembourg
162.97
157.27
3.62%
Banque Havilland S.A.
12.15
11.04
9.97%
Banque Internationale à Luxembourg S.A.
224.21
231.39
-3.11%
Banque J. Safra Sarasin (Luxembourg) SA
51.58
46.00
12.13%
Banque Raiffeisen Société Coopérative
33.71
31.00
8.73%
Banque Transatlantique Luxembourg S.A.
6.52
8.73
-25.32%
BGL BNP Paribas S.A.
168.20
162.00
3.83%
BPER Bank Luxembourg SA
6.20
6.11
1.52%
Brown Brothers Harriman (Luxembourg) S.C.A.
127.54
141.21
-9.69%
CA Indosuez Wealth (Europe) S.A.
96.16
80.80
19.01%
China Construction Bank (Europe) S.A.
14.23
12.13
17.38%
China Everbright Bank (Europe) S.A
3.04
2.35
29.20%
China Merchants Bank (Europe) S.A.
0.01
-0.01
-220.00%
CIBC Capital Markets (Europe) SA
10.86
9.47
14.72%
Clearstream Banking S.A.
633.49
573.10
10.54%
Clearstream Fund Centre S.A.
0
Commerzbank Finance & Covered Bond S.A.
3.22
5.44
-40.86%
Crédit Suisse (Luxembourg) S.A.
94.89
113.45
-16.37%
Delen Private Bank Luxembourg S.A.
86.57
87.39
-0.94%
Deutsche Bank Luxembourg S.A.
-14.74
-55.43
-73.41%
DNB Luxembourg S.A.
4.48
4.31
3.94%
DZ PRIVATBANK S.A.
157.33
151.79
3.65%
Edmond de Rothschild (Europe)
59.01
62.60
-5.74%
EFG Bank (Luxembourg) S.A.
44.07
40.19
9.65%
Eurobank Private Bank Luxembourg S.A.
7.12
7.35
-3.10%
European Depositary Bank (formerly M.M. Warburg & CO Luxembourg S.A.)
44.35
39.95
10.99%
Fortuna Banque s.c.
0.73
0.78
-6.15%
Freie Internationale Sparkasse S.A.
2.19
2.95
-25.66%
HSBC Private Bank (Luxembourg) S.A.
11.28
7.23
55.94%
Industrial and Commercial Bank of China (Europe) S.A., en abrégé ICBC (Europe) S.A.
23.09
15.70
47.03%
ING LUXEMBOURG S.A.
107.02
110.31
-2.98%
Intesa Sanpaolo Bank Luxembourg S.A.
44.37
47.81
-7.20%
Intesa Sanpaolo Wealth Management S.A.
33.70
39.27
-14.18%
John Deere Bank S.A.
3.47
2.80
24.00%
Lombard Odier (Europe) S.A.
62.43
59.01
5.79%
MEDIOBANCA INTERNATIONAL (LUXEMBOURG) S.A.
6.94
1.36
409.46%
Mirabaud & Cie (Europe) S.A.
27.73
32.74
-15.31%
Mitsubishi UFJ Investor Services and Banking (Luxembourg) S.A.
85.02
63.76
33.35%
Mizuho Trust & Banking (Luxembourg) SA
36.84
38.43
-4.15%
Natixis Wealth Management Luxembourg
9.10
12.71
-28.42%
Nomura Bank (Luxembourg) S.A.
55.77
53.74
3.77%
NORD/LB Luxembourg S.A. Covered Bond Bank S.A.
-38.75
-50.49
-23.25%
Northern Trust Global Services SE
235.44
269.34
-12.59%
PayPal (Europe) S.a r.l. et Cie, S.C.A.
347.13
345.22
0.55%
Pictet & Cie (Europe) S.A.
268.45
296.36
-9.42%
Quintet Private Bank (Europe) S.A.
237.31
230.79
2.82%
Rakuten Europe Bank S.A.
17.41
15.36
13.37%
RBC Investor Services Bank S.A.
175.33
192.53
-8.94%
RBS International Depositary Services S.A
7.55
4.96
52.12%
RiverBank S.A.
0.97
0.88
9.88%
SMBC Nikko Bank (Luxembourg) S.A.
21.03
21.10
-0.34%
Société Générale Capital Market Finance S.A.
14.73
15.95
-7.70%
Société Générale Financing and Distribution S.A.
-1.37
0.09
-1561.70%
Société Générale Luxembourg
163.87
173.62
-5.61%
Société Nationale de Crédit et d'Investissement
-0.25
-0.20
27.14%
Sumitomo Mitsui Trust Bank (Luxembourg) S.A.
6.34
6.66
-4.80%
Swissquote Bank Europe SA
8.76
10.18
-14.01%
UniCredit International Bank (Luxembourg) S.A.
6.86
6.60
3.97%
Union Bancaire Privée (Europe) S.A.
30.06
18.37
63.64%
VP Bank (Luxembourg) S.A.
20.12
23.39
-13.95%
Profit for the financial year (€ million)

Bank
2022
2021
% change
Advanzia Bank S.A.
122.41
120.73
1.40%
Agricultural Bank of China (Luxembourg) S.A.
0.64
1.16
-44.77%
Banco Bradesco Europa S.A.
21.11
4.98
324.02%
Bank GPB International S.A.
61.43
18.12
239.13%
Bank Julius Baer Europe S.A.
27.11
19.47
39.23%
Bank of China (Europe) S.A.
14.37
26.37
-45.51%
Bank of Communications (Luxembourg) S.A.
-9.00
-11.88
-24.27%
Bankinter Luxembourg S.A.
-4.44
6.96
-163.74%
Banque BCP S.A.
-0.31
-13.59
-97.71%
Banque de Luxembourg S.A.
72.11
65.15
10.69%
Banque de Patrimoines Privés S.A.
6.37
0.57
1023.10%
Banque Degroof Petercam Luxembourg S.A.
37.62
42.86
-12.22%
Banque et Caisse d'Epargne de l'Etat, Luxembourg
234.69
236.79
-0.89%
Banque Havilland S.A.
-27.77
-16.82
65.06%
Banque Internationale à Luxembourg S.A.
152.93
135.45
12.91%
Banque J. Safra Sarasin (Luxembourg) SA
47.68
50.49
-5.56%
Banque Raiffeisen Société Coopérative
23.72
19.81
19.69%
Banque Transatlantique Luxembourg S.A.
3.91
3.80
2.79%
BGL BNP Paribas S.A.
433.00
373.10
16.05%
BPER Bank Luxembourg SA
3.36
5.67
-40.73%
Brown Brothers Harriman (Luxembourg) S.C.A.
50.58
52.97
-4.50%
CA Indosuez Wealth (Europe) S.A.
82.37
6.19
1230.76%
China Construction Bank (Europe) S.A.
-16.13
-21.07
-23.43%
China Everbright Bank (Europe) S.A
1.06
0.11
885.98%
China Merchants Bank (Europe) S.A.
-4.54
-1.00
354.00%
CIBC Capital Markets (Europe) SA
0.08
-3.14
-102.63%
Clearstream Banking S.A.
432.24
236.93
82.44%
Clearstream Fund Centre S.A.
8.44
Commerzbank Finance & Covered Bond S.A.
-54.25
-33.71
60.92%
Crédit Suisse (Luxembourg) S.A.
28.81
50.59
-43.06%
Delen Private Bank Luxembourg S.A.
73.77
71.60
3.04%
Deutsche Bank Luxembourg S.A.
186.43
147.59
26.31%
DNB Luxembourg S.A.
11.15
8.45
31.94%
DZ PRIVATBANK S.A.
79.44
23.37
239.96%
Edmond de Rothschild (Europe)
26.02
38.12
-31.74%
EFG Bank (Luxembourg) S.A.
26.55
-5.43
-588.64%
Eurobank Private Bank Luxembourg S.A.
13.56
8.85
53.23%
European Depositary Bank (formerly M.M. Warburg & CO Luxembourg S.A.)
2.85
8.95
-68.16%
Fortuna Banque s.c.
-5.26
7.76
-167.78%
Freie Internationale Sparkasse S.A.
-2.31
0.00
HSBC Private Bank (Luxembourg) S.A.
-7.40
-6.09
21.58%
Industrial and Commercial Bank of China (Europe) S.A., en abrégé ICBC (Europe) S.A.
-147.71
1.18
-12617,80 %
ING LUXEMBOURG S.A.
119.57
90.90
31.55%
Intesa Sanpaolo Bank Luxembourg S.A.
-153.83
160.84
-195.64%
Intesa Sanpaolo Wealth Management S.A.
8.55
9.18
-6.89%
John Deere Bank S.A.
58.94
45.17
30.49%
Lombard Odier (Europe) S.A.
14.48
-3.39
-527.83%
MEDIOBANCA INTERNATIONAL (LUXEMBOURG) S.A.
6.97
5.26
32.45%
Mirabaud & Cie (Europe) S.A.
-1.03
2.20
-146.82%
Mitsubishi UFJ Investor Services and Banking (Luxembourg) S.A.
59.06
13.86
326.15%
Mizuho Trust & Banking (Luxembourg) SA
2.72
8.03
-66.06%
Natixis Wealth Management Luxembourg
9.26
-3.15
-394.03%
Nomura Bank (Luxembourg) S.A.
18.17
11.65
56.00%
NORD/LB Luxembourg S.A. Covered Bond Bank S.A.
13.72
-4.08
-435.99%
Northern Trust Global Services SE
54.10
72.47
-25.34%
PayPal (Europe) S.a r.l. et Cie, S.C.A.
73.19
145.87
-49.82%
Pictet & Cie (Europe) S.A.
136.20
79.93
70.41%
Quintet Private Bank (Europe) S.A.
7.63
-140.12
-105.44%
Rakuten Europe Bank S.A.
-3.68
-4.11
-10.44%
RBC Investor Services Bank S.A.
28.78
14.56
97.70%
RBS International Depositary Services S.A
0.94
0.44
111.54%
RiverBank S.A.
-6.75
-6.13
10.04%
SMBC Nikko Bank (Luxembourg) S.A.
5.08
9.04
-43.75%
Société Générale Capital Market Finance S.A.
0.07
0.08
-11.90%
Société Générale Financing and Distribution S.A.
-74.17
0.52
-14418.92
Société Générale Luxembourg
343.51
262.89
30.66%
Société Nationale de Crédit et d'Investissement
35.63
77.86
-54.24%
Sumitomo Mitsui Trust Bank (Luxembourg) S.A.
1.24
1.14
8.91%
Swissquote Bank Europe SA
2.86
2.98
-4.23%
UniCredit International Bank (Luxembourg) S.A.
4.75
2.43
95.56%
Union Bancaire Privée (Europe) S.A.
8.13
1.24
557.05%
VP Bank (Luxembourg) S.A.
5.46
-0.44
-1336.20%
Staff (Total number)

Bank
2022
2021
% change
Advanzia Bank S.A.
188
187
0.53%
Agricultural Bank of China (Luxembourg) S.A.
52
52
0.00%
Banco Bradesco Europa S.A.
58
57
1.75%
Bank GPB International S.A.
108
100
8.00%
Bank Julius Baer Europe S.A.
361
312
15.71%
Bank of China (Europe) S.A.
227
227
0.00%
Bank of Communications (Luxembourg) S.A.
72
77
-6.49%
Bankinter Luxembourg S.A.
39
33
18.18%
Banque BCP S.A.
83
89
-6.74%
Banque de Luxembourg S.A.
965
956
0.94%
Banque de Patrimoines Privés S.A.
103
110
-6.36%
Banque Degroof Petercam Luxembourg S.A.
280
275
1.82%
Banque et Caisse d'Epargne de l'Etat, Luxembourg
1841
1858
-0.91%
Banque Havilland S.A.
154
157
-1.91%
Banque Internationale à Luxembourg S.A.
1851
1824
1.48%
Banque J. Safra Sarasin (Luxembourg) SA
208
172
20.93%
Banque Raiffeisen Société Coopérative
662
648
2.16%
Banque Transatlantique Luxembourg S.A.
37
38
-2.63%
BGL BNP Paribas S.A.
2152
2140
0.56%
BPER Bank Luxembourg SA
27
24
12.50%
Brown Brothers Harriman (Luxembourg) S.C.A.
392
381
2.89%
CA Indosuez Wealth (Europe) S.A.
590
625
-5.60%
China Construction Bank (Europe) S.A.
193
193
0.00%
China Everbright Bank (Europe) S.A
6
6
0.00%
China Merchants Bank (Europe) S.A.
17
0
CIBC Capital Markets (Europe) SA
22
18
22.22%
Clearstream Banking S.A.
557
544
2.39%
Clearstream Fund Centre S.A.
83
Commerzbank Finance & Covered Bond S.A.
11
10
10.00%
Crédit Suisse (Luxembourg) S.A.
371
364
1.92%
Delen Private Bank Luxembourg S.A.
51
49
4.08%
Deutsche Bank Luxembourg S.A.
311
318
-2.20%
DNB Luxembourg S.A.
43
44
-2.27%
DZ PRIVATBANK S.A.
1052
1010
4.16%
Edmond de Rothschild (Europe)
439
446
-1.57%
EFG Bank (Luxembourg) S.A.
183
201
-8.96%
Eurobank Private Bank Luxembourg S.A.
105
114
-7.89%
European Depositary Bank (formerly M.M. Warburg & CO Luxembourg S.A.)
241
200
20.50%
Fortuna Banque s.c.
23
28
-17.86%
Freie Internationale Sparkasse S.A.
26
29
-10.34%
HSBC Private Bank (Luxembourg) S.A.
93
57
63.16%
Industrial and Commercial Bank of China (Europe) S.A., en abrégé ICBC (Europe) S.A.
363
373
-2.68%
ING LUXEMBOURG S.A.
969
898
7.91%
Intesa Sanpaolo Bank Luxembourg S.A.
165
165
0.00%
Intesa Sanpaolo Wealth Management S.A.
144
145
-0.69%
John Deere Bank S.A.
156
161
-3.11%
Lombard Odier (Europe) S.A.
206
205
0.49%
MEDIOBANCA INTERNATIONAL (LUXEMBOURG) S.A.
18
18
0.00%
Mirabaud & Cie (Europe) S.A.
35
30
16.67%
Mitsubishi UFJ Investor Services and Banking (Luxembourg) S.A.
166
170
-2.35%
Mizuho Trust & Banking (Luxembourg) SA
180
163
10.43%
Natixis Wealth Management Luxembourg
91
109
-16.51%
Nomura Bank (Luxembourg) S.A.
295
299
-1.34%
NORD/LB Luxembourg S.A. Covered Bond Bank S.A.
124
134
-7.46%
Northern Trust Global Services SE
522
491
6.31%
PayPal (Europe) S.a r.l. et Cie, S.C.A.
102
108
-5.56%
Pictet & Cie (Europe) S.A.
574
552
3.99%
Quintet Private Bank (Europe) S.A.
1387
1417
-2.12%
Rakuten Europe Bank S.A.
47
44
6.82%
RBC Investor Services Bank S.A.
877
1094
-19.84%
RBS INTERNATIONAL DEPOSITARY SERVICES S.A
34
25
36.00%
RiverBank S.A.
69
56
23.21%
SMBC Nikko Bank (Luxembourg) S.A.
81
78
3.85%
Société Générale Capital Market Finance S.A.
5
5
0.00%
Société Générale Financing and Distribution S.A.
8
5
60.00%
Société Générale Luxembourg
1074
1101
-2.45%
Société Nationale de Crédit et d'Investissement
14
15
-6.67%
Sumitomo Mitsui Trust Bank (Luxembourg) S.A.
27
24
12.50%
Swissquote Bank Europe SA
48
42
14.29%
UniCredit International Bank (Luxembourg) S.A.
69
67
2.99%
Union Bancaire Privée (Europe) S.A.
114
74
54.05%
VP Bank (Luxembourg) S.A.
108
125
-13.60%
Meet our team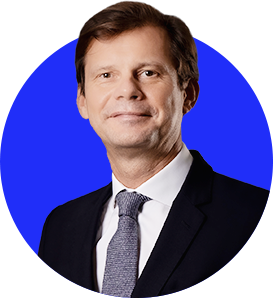 Stanislas Chambourdon
Head of Banking
KPMG Luxembourg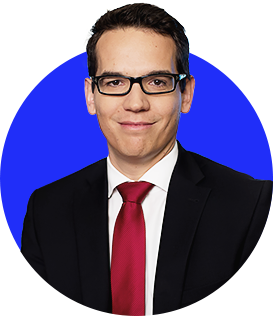 Marco Weber
Partner, Banking
KPMG Luxembourg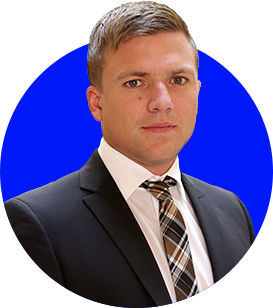 Benedikt Barz
Director, Audit
KPMG Luxembourg