In a world characterised by increasing populations, dwindling resources, and environmental concerns, the concept of "Growing with Less" has emerged as a powerful approach to address these challenges. It embraces the notion of sustainable development, urging individuals, communities, and nations to find innovative ways to thrive while minimising their impact on the planet.
The concept of "Growing with Less" holds particular significance in the energy sector, where the need for sustainable and efficient practices is paramount. With the growing demand for energy and the urgent need to mitigate climate change, it becomes imperative to transition to a cleaner and more resource-efficient energy system.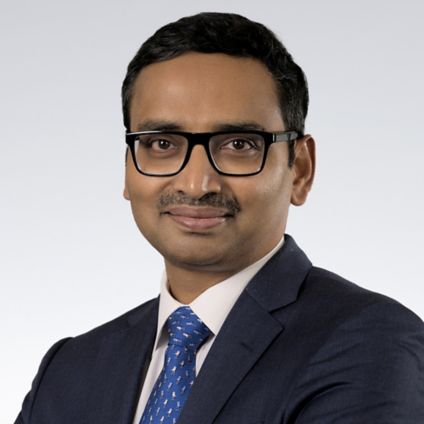 We are committed to be at the forefront of the energy transition and ENRich 2023, our flagship Energy and Natural Resources conclave, is a key endeavour towards this commitment. As a part of ENRich, we will showcase startups with innovative solutions that can help us grow with less.
This year's startup search will be conducted via KPMG Illuminate, a systematic, broad-ranging innovation management platform. The search will be conducted along two parallel tracks: one for early stage startups, and one for mature startups. Applicants will undergo a preliminary screening process. Subsequently, selected participants under each category would be given the opportunity to present their solution to a jury of KPMG partners and industry experts. The jury evaluation will allow us to identify our startup search winners.
The top startups from the search will receive a dedicated showcase kiosk at the Future of Technology Zone at the ENRich event. The top startups will also obtain entry into KPMG Matchi, a startup database, which connects innovative startup solutions to potential clients. Top startups also stand a chance to:
Network with KPMG partners and industry leaders at the ENRich Innovation Summit and the main ENRich conclave
Explore the feasibility of joint pilots / joint value propositions alongside KPMG in India
Get involved with our open innovation platform and/or the Global Tech Innovation Challenge
Be featured at KPMG Innovation Kaleidoscope or KPMG Climate Change and Decarbonization Center.
We recognise that companies like yours are driving innovations and setting the pace of change. If you feel that your startup has a proven solution that may address the challenge of "Growing with Less", we want to hear from you and learn more.
ENRich 2022 startup search: Key highlights
Last year, in an effort to recognise the leading tech innovators in the Energy and Natural Resources (ENR) sector, KPMG in India launched the ENRich 2022 startup search. The event showcased startups with solutions relevant to the theme: 'The Energy Trilemma: Security, Sustainability, and Affordability'. Our startup search yielded a number of innovative and diverse solutions that could address one or more aspects of The Energy Trilemma.
The top startups at the ENRich 2022 startup search were recognised by KPMG in India at an in-person awards and networking event.