---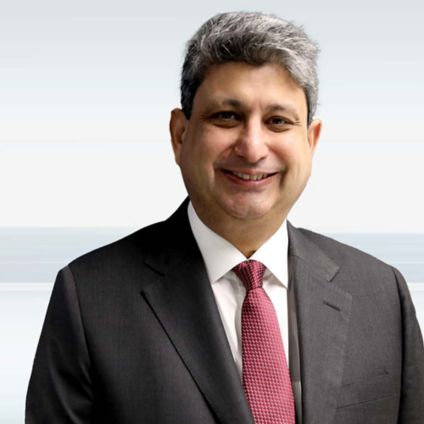 At KPMG, our culture is integral, and binds our people with shared purpose and values which define everything we do.


Alongside our commitment to provide extraordinary service to our clients, is a deep recognition that success is measured beyond numbers. As conscientious corporate citizens, we are responsible for shaping thoughts and actions for challenges we face collectively today, as a firm, a society and a nation.


As a Firm, our focus remains steadfastly on expanding our impact on students, educators and our people. Together, we are delivering meaningful outcomes by supporting education and lifelong learning, as we believe those areas are central to building strong communities, economies and a Nation. Through programmes such as KPMG's Family for Literacy, Aspire and Nature Labs, our efforts span the entire educational continuum. During the year 2021-22, we have impacted over 18,000 beneficiaries through IT support, scholarships, volunteering, and infrastructure support.


As educational institutions find their path to normalcy, we continue to provide additional relief and ration support to those still affected by loss of livelihoods resulting from the pandemic.


Our association with Enactus provides an excellent platform for students to impact the lives of others while learning the ropes of entrepreneurship. This year, our Partners and Directors mentored 3,400 students on their social entrepreneurial projects, which in turn touched the lives of over 4,10,000 beneficiaries in underserved communities.


Earlier in the year, as a tribute to our late colleague Akhil Bansal's contributions and with a view to continue his legacy, we commemorated the Akhil Bansal Amphitheatre at his alma mater, the Aligarh Muslim University (AMU), in the presence of his family (Garima Bansal and Agrim Bansal). The Akhil Bansal Amphitheatre will be a permanent reminder to students at AMU of their illustrious alumnus.


Strengthening and enabling our communities, For Better, is what drives our approach to Citizenship.


Knowing that our people go above and beyond is incredibly gratifying. It's a sentiment that is ingrained in our culture and is reflected in this annual CSR report.


Sincere thanks to all my fellow partners and colleagues for their contributions.


---