A native of Killinaule, Co. Tipperary, Rachael Blackmore rode her first winner in 2021, and turned professional aged 25 in 2015. The desire to be an amateur jockey was there, but the dream to succeed as a professional was even stronger.
Graced with passion, Rachael emerged as a star by breaking records, boundaries and highlighting the power of sport for the younger generation. There is no gender separation in racing. Men and women compete together on equal terms and Rachael Blackmore is some competitor. Since 2015, Rachael has rewritten racing's history books. 2021 was a memorable year as she became the first female jockey to ride a winner in the Champion Hurdle at Cheltenham on Henry De Bromhead's Honeysuckle going on to win the 'Ruby Walsh Trophy' for leading jockey, riding an incredible 6 winning horses at the festival.
Less than a month later, she continued to make history, becoming the first female to win what is widely regarded as horse racing's biggest and toughest race, the Aintree Grand National. With 40 riders and 30 fences, Rachael captured the attention of the world as she rode Minella Times to victory in front of a global audience.
2021 also saw Rachael claim the BBC World Sport Star, RTE Sportsperson, Irish Times Sportswoman, Irish Independent Sportsperson, Her Sport Sportswoman and Horse Racing Ireland's Racing Hero Awards.
It gets better…
In March 2022, Rachael Blackmore made history by winning the 2022 Cheltenham Gold Cup, retaining her Champion Hurdle title, and winning the Turners Novices' Chase at the Cheltenham Festival. Rachael and A Plus Tard finished 15 lengths clear, showing the determination and perseverance of this exceptional sportswoman.
Cheltenham 2023
Rachael and Honeysuckle have been a match made in heaven, each responsible for boosting the other's career. Honeysuckle bowed out in style with Rachael leading her to a 4th and final Cheltenham win. The pair won the Close Brothers Mares' Hurdle on Day 1 of the Festival.
Rachael had a second win of the week on Envoi Allen in the Ryanair Chase at Day 3 of the Cheltenham Festival.
Reaching new heights together
Building on KPMG's commitment to women in sport ethos and helping drive change in Irish culture, we were proud to launch a 2-year partnership in February 2021 which saw Rachael come on board as a KPMG brand ambassador.
KPMG is a long-term supporter of women's sport in Ireland and strives to create equality between men and women's sport in Ireland, having previously supported the 20x20 campaign. Sponsoring Rachael complements our existing partnership with golf professional Leona Maguire as they both look to build on their achievements to date.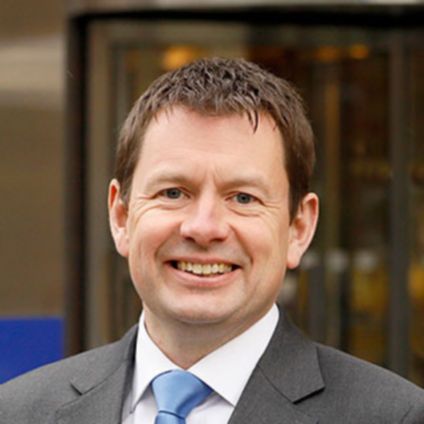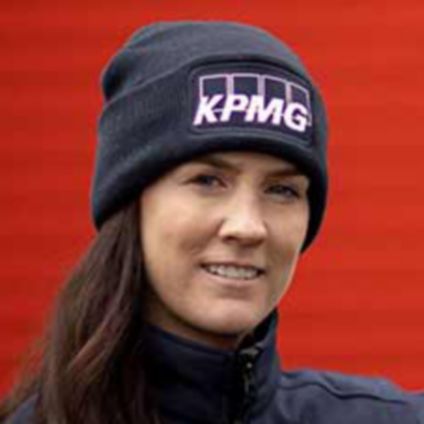 Competing at the top!
Rachael races 250 days of the year. It's a demanding sport, involving year-round dedication to training and racing up and down the country. We caught up with Rachael to understand what building on success looks like, and how she continues to drive forward in a fast-paced industry whilst performing consistently at the top level.
Explore Rachael's schedule
Date
Race
No of Races
10-May
Gowran Park
7
11-May
Clonmel
7
12-May
Kilbeggan
7
13-May
Navan
7
14-May
Killarney
7
15-May
Killarney
7
16-May
Killarney
7
16-May
Sligo
7
17-May
Cork
7
18-May
Tipperary
7
19-May
Downpatrick
7
19-May
Leopardstown
7
20-May
Wexford
7
21-May
Naas
7
DATE TBC
French Grand National - Autiel,
22-May
Roscommon
7
23-May
Gowran Park
7
25-May
Limerick
7
26-May
Curragh
7
26-May
Limerick
7
27-May
Curragh
7
28-May
Curragh
7
29-May
Ballinrobe (McHale Race Day)
7
30-May
Ballinrobe (McHale Race Day)
7
30-May
Tipperary
7
31-May
Wexford
7
01-Jun
Fairyhouse
7
02-Jun
Down Royal
7
02-Jun
Tramore
7
03-Jun
Listowel
7
03-Jun
Tramore
7
04-Jun
Kilbeggan
7
04-Jun
Listowel
7
05-Jun
Gowran Park
7
05-Jun
Listowel
7
07-Jun
Curragh
7
08-Jun
Leopardstown
7
09-Jun
Clonmel
7
09-Jun
Fairyhouse
7
10-Jun
Punchestown
7
11-Jun
Navan
7
11-Jun
Punchestown
7
12-Jun
Roscommon
7
13-Jun
Sligo
7
14-Jun
Limerick
7
15-Jun
Leopardstown
7
16-Jun
Cork
7
16-Jun
Fairyhouse
7
17-Jun
Downpatrick
7
18-Jun
Downpatrick
7
18-Jun
Gowran Park
7
19-Jun
Kilbeggan
7
20-Jun
Wexford
7
22-Jun
Leopardstown
7
23-Jun
Down Royal
7
23-Jun
Limerick
7
24-Jun
Down Royal
7
24-Jun
Limerick
7
26-Jun
Ballinrobe
7
28-Jun
Naas
7
30-Jun
Curragh
7
01-Jul
Curragh
7
01-Jul
Curragh
7
04-Jul
Roscommon
7
04-Jul
Tipperary
7
05-Jul
Tipperary
7
06-Jul
Bellewstown
7
06-Jul
Tipperary
7
07-Jul
Bellewstown
7
07-Jul
Wexford
7
08-Jul
Bellewstown
7
08-Jul
Naas
7
09-Jul
Sligo
7
10-Jul
Roscommon
7
11-Jul
Rachael Blackmore Birthday
11-Jul
Tramore
7
12-Jul
Dundalk
7
12-Jul
Fairyhouse
7
13-Jul
Downpatrick
7
13-Jul
Leopadstown
7
14-Jul
Cork
7
14-Jul
Kilbeggan
7
15-Jul
Navan
7
17-Jul
Killarney
7
18-Jul
Killarney
7
19-Jul
Killarney
7
20-Jul
Killarney
7
20-Jul
Leopadstown
7
21-Jul
Kilbeggan
7
21-Jul
Killarney
7
22-Jul
Curragh
7
23-Jul
Curragh
7
24-Jul
Ballinrobe
7
24-Jul
Ballinrobe
7
26-Jul
Naas
7
27-Jul
Leopadstown
7
27-Jul
Limerick
7
28-Jul
Cork
7
28-Jul
Down Royal
7
29-Jul
Gowran Park
7
31-Jul
Galway
7
7
01-Aug
Galway
7
02-Aug
Galway
7
03-Aug
Galway
7
04-Aug
Galway
7
05-Aug
Galway
7
06-Aug
Galway
7
07-Aug
Cork
7
07-Aug
Naas
7
07-Aug
Roscommon
7
09-Aug
Sligo
7
10-Aug
Sligo
7
11-Aug
Tipperary
7
11-Aug
Wexford
7
12-Aug
Curragh
7
12-Aug
Kilbeggan
7
13-Aug
Downpatrick
7
14-Aug
Ballinrobe
7
15-Aug
Dundalk
7
16-Aug
Gowran Park
7
17-Aug
Leopardstown
7
17-Aug
Leopardstown
7
18-Aug
Tramore
7
18-Aug
Cork
7
19-Aug
Curragh
7
19-Aug
Tramore
7
20-Aug
Curragh
7
20-Aug
Tramore
7
22-Aug
Roscommon
7
23-Aug
Sligo
7
24-Aug
Killarney
7
24-Aug
Leopardstown
7
25-Aug
Kilbeggan
7
25-Aug
Killarney
7
26-Aug
Curragh
7
26-Aug
Killarney
7
27-Aug
Naas
7
28-Aug
Ballinrobe
7
28-Aug
Downpatrick
7
29-Aug
Bellewstown
7
30-Aug
Bellewstown
7
31-Aug
Navan
7
01-Sep
Down Royal
7
01-Sep
Wexford
7
01-Sep
Navan
7
03-Sep
Tipperary
7
04-Sep
Roscommon
7
06-Sep
Cork
7
06-Sep
Gowran Park
7
07-Sep
Clonmel
7
08-Sep
Down Royal
7
08-Sep
Kilbeggan
7
09-Sep
Leopardstown - KPMG Champion Juvenile Stakes
7
10-Sep
Curragh
7
11-Sep
Galway
7
12-Sep
Galway
7
12-Sep
Laytown
7
13-Sep
Punchestown
7
14-Sep
Naas
7
15-Sep
Ballinrobe
7
15-Sep
DownPatrick
7
16-Sep
Gowran Park
7
16-Sep
Navan
7
17-Sep
Listowel
7
18-Sep
Fairyhouse
7
18-Sep
Listowel
7
19-Sep
Listowel
7
20-Sep
Listowel
7
21-Sep
Listowel
7
22-Sep
Dundalk
7
22-Sep
Listowel
7
23-Sep
Curragh
7
23-Sep
Listowel
7
24-Sep
Curragh
7
25-Sep
Down Royal
7
15-Sep
Roscommon
7
26-Sep
Cork
7
27-Sep
Bellewstown
7
27-Sep
Sligo
7
28-Sep
Bellewstown
7
28-Sep
Clonmel
7
29-Sep
Dundalk
7
29-Sep
Gowran Park
7
30-Sep
Gowran Park
7
30-Sep
Killarney
7
01-Oct
Killarney
7
01-Oct
Tipperary
7
02-Oct
Fairyhouse
7
03-Oct
Galway
7
04-Oct
Navan
7
05-Oct
Thurles
7
06-Oct
Downpatrick
7
06-Oct
Dundalk
7
07-Oct
Curragh
7
07-Oct
Fairyhouse
7
10-Oct
Punchestown
7
11-Oct
Punchestown
7
12-Oct
Curragh
7
12-Oct
Tramore
7
13-Oct
Dundalk
7
14-Oct
Naas
7
15-Oct
Cork
7
17-Oct
Gowran Park
7
18-Oct
Navan
7
19-Oct
Thurles
7
20-Oct
Dundalk
7
21-Oct
Leopardstown
7
21-Oct
Limerick
7
22-Oct
Leopardstown
7
22-Oct
Limerick
7
25-Oct
Curragh
7
26-Oct
Clonmel
7
27-Oct
Dundalk
7
27-Oct
Sligo
7
28-Oct
Galway
7
29-Oct
Galway
7
29-Oct
Wexford
7
30-Oct
Galway
7
30-Oct
Wexford
7
01-Nov
Dundalk
7
02-Nov
Thurles
7
03-Nov
Down Royal
7
03-Nov
Dundalk
7
04-Nov
Down Royal
7
05-Nov
Cork
7
05-Nov
Curragh
7
07-Nov
Fairyhouse
7
08-Nov
Dundalk
7
09-Nov
Clonmel
7
10-Nov
Dundalk
7
11-Nov
Gowran Park
7
12-Nov
Naas
7
14-Nov
Fairyhouse
7
15-Nov
Dundalk
7
16-Nov
Punchestown
7
17-Nov
Dundalk
7
18-Nov
Navan
7
19-Nov
Navan
7
21-Nov
Limerick
7
22-Nov
Dundalk
7
23-Nov
Thurles
7
24-Nov
Dundalk
7
25-Nov
Punchestown
7
26-Nov
Cork
7
26-Nov
Punchestown
7
28-Nov
Tramore
7
29-Nov
Dundalk
7
30-Nov
Thurles
7
01-Dec
Dundalk
7
02-Dec
Fairyhouse
7
03-Dec
Fairyhouse
7
06-Dec
Dundalk
7
07-Dec
Clonmel
7
08-Dec
Dundalk
7
09-Dec
Navan
7
10-Dec
Cork
7
12-Dec
Punchestown
7
13-Dec
Dundalk
7
14-Dec
Naas
7
15-Dec
Dundalk
7
16-Dec
Fairyhouse
7
17-Dec
Navan
7
17-Dec
Thurles
7
20-Dec
Dundalk
7
22-Dec
Dundalk
7
26-Dec
Kempton
7
26-Dec
Leopardstown
7
26-Dec
Limerick
7
27-Dec
Leopardstown
7
27-Dec
Limerick
7
28-Dec
Leopardstown
7
28-Dec
Limerick
7
29-Dec
Leopardstown
7
29-Dec
Limerick
7
31-Dec
Punchestown
7
#
7