Objava za medije: Maja Maksimović novi Partner KPMG-a u Hrvatskoj od 01.10.2022.
Objava za medije: Maja Maksimović novi Partner KPMG-a
Maja Maksimović od 1. listopada 2022. godine postaje novi Partner i član Uprave KPMG-a u Hrvatskoj.
Maja Maksimović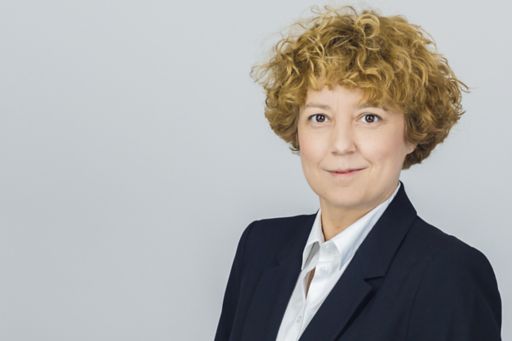 Na novoj funkciji, Maja će biti zadužena za vođenje izazovnih projekata u odjelu poreznog savjetovanja. Uz obrazovanje na Ekonomskom fakultetu u Zagrebu, Maja je akreditirani ovlašteni revizor Velike Britanije (ACCA).
Svoju uspješnu poslovnu karijeru Maja je počela 1999. godine upravo u KPMG-u u Hrvatskoj, gdje je, tijekom posljednjih 23 godine vodila i sudjelovala u nizu raznovrsnih projekata savjetovanja s fokusom na pitanja neizravnog oporezivanja i poreza na dobit te porezne aspekte korporativnih spajanja, pripajanja i restrukturiranja.
Osim u Hrvatskoj, Maja je stekla značajno međunarodno iskustvo u KPMG-u u Irskoj gdje se prvenstveno bavila pitanjima neizravnog oporezivanja na međunarodnoj razini te poreznim kretanjima na razini Europske unije.
Kao rezultat svega navedenog, u 2021. godini, zahvaljujući svojoj profesionalnosti i stručnosti, prepoznata je kao porezni stručnjak u Pregledu najutjecajnijih žena u svijetu poreza.
Povodom imenovanja na mjesto partnera u KPMG-u, Maja je istaknula:
"Veselim se izazovima koje mi donosi moja nova pozicija, a isto tako i prilici da svojim iskustvom i znanjem pridonesem razvoju KPMG-a u Hrvatskoj i cjelokupne poslovne zajednice."
© 2023 KPMG Croatia d.o.o., a Croatian limited liability company and a member firm of the KPMG global organization of independent member firms affiliated with KPMG International Limited, a private English company limited by guarantee. All rights reserved.

For more detail about the structure of the KPMG global organization please visit https://kpmg.com/governance.