Three years after Brexit, there are signs of improvement in the German-British economic relationship for the first time: One in three companies (33 percent) expects sales to grow in the current year 2023. In the medium term, in five years' time, almost half of the companies (48 percent) even expect growth.
2022 was also the first year in six years in which imports and exports between Germany and the UK increased again. Foreign direct investment in the respective other country had already risen again for the first time in 2021. Nevertheless, 2022 was still a year of transition, with more companies reporting declines in sales than increases. The reason for this is Brexit, which is still present three years after implementation.
These are the core findings of the "German British Business Outlook 2023". The survey has been conducted by KPMG AG Wirtschaftsprüfungsgesellschaft and the British Chamber of Commerce in Germany (BCCG) for the fifth time and focuses on the business expectations of German and British companies.
Declines in sales and earnings still predominate in 2022
While 29 percent of the companies surveyed by KPMG and the BCCG were able to increase their sales in 2022, 35 percent reported declines. The picture is even clearer for after-tax profits: 36 percent of companies report declines in earnings, while only 22 percent report an increase.
Brexit effects still noticeable - but significantly mitigated compared to previous years
Even three years after the implementation of Brexit, the economic challenges are still present: Every second company surveyed (51 percent) complains of a deterioration in the situation since February 2020; 14 percent, on the other hand, see an improvement. However, the greatest burdens caused by Brexit have been significantly reduced compared to the previous year: 26 percent (previous year: 46 percent) now still complain about increased administrative expenses, 15 percent (previous year: 43 percent) about increased wage costs and 10 percent (previous year: 36 percent) about higher customs duties.
Sentiment continues to improve over time. For 2023, one in three companies already expects an increase in sales and only one in four a decrease. Expectations for the next five years are even more optimistic: 48 percent of companies expect their sales to improve, while only 18 percent anticipate a decline.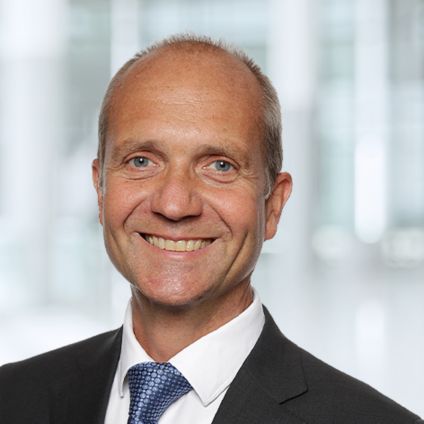 Growth opportunities and location advantages of the United Kingdom
Compared with Germany, the United Kingdom is described by around a quarter of respondents as more business-friendly (26 percent) and less regulated (25 percent). Around one in ten companies also praised the lower level of bureaucracy, investment incentives such as subsidies or grants, and simple and faster approval procedures for investments.
Growth opportunities in the UK market are seen as the greatest business opportunity (45 percent). The opportunity to tap into new markets through partnerships with companies in emerging sectors (e.g., renewable energies, batteries, digitization or cloud) or with startups is another plus for 29 percent and 12 percent of respondents, respectively.
Focus on digitization and ESG
The megatrends of digitization and ESG are the preferred areas for cooperation between German and British businesses. Just under a third of respondents named joint research and development in science and technology as another important area of cooperation.
The strategic future topics of energy supply and defense are also mentioned as possible areas of cooperation. "Brexit or not, what counts in the end is friendship and shared values," emphasizes BCCG President Michael Schmidt in this regard. "Putin's brutal attack on Ukraine has acted like a catalyst for Europe and certainly also for the relationship with the United Kingdom. The energy and armaments sectors of the economy thus advanced much faster than expected."
Investments still restrained
Smaller investments of up to five million euros are planned over the next three years by 33 percent of the companies surveyed, more than twice as many as in 2021 (16 percent). However, no really significant investments of more than EUR 250 million are planned by any of the companies surveyed in the UK over the next three years - and even medium-sized investments of between five and 100 million euros are planned by only one in ten companies.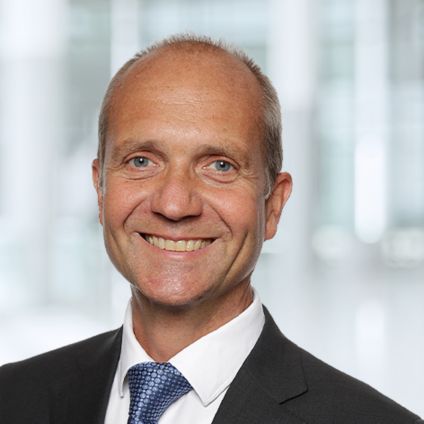 King Charles III as a promoter of bilateral relations?
The German British Business Outlook also shows that King Charles III is a beacon of hope for the respondents. More than half of the companies surveyed (54 percent) expressed the wish that he would work to bring the Kingdom closer to the EU. More than a third hope that he will promote cooperation with Germany in particular. And more than one in four companies hopes he will promote ESG issues - an area particularly close to the king's heart.
Methodology
KPMG and the British Chamber of Commerce in Germany (BCCG) surveyed both German subsidiaries headquartered in the UK and British subsidiaries headquartered in Germany for the survey. A total of 136 companies (69 in the previous year) took part in the survey. This was conducted between April 11 and April 28, 2023. 86 percent of the companies surveyed are headquartered in Germany, 14 percent in the UK. Of the companies headquartered in Germany, 44 percent have been active in the UK for more than two decades.
Watch now: The UK at the KPMG International Business Summit 2022
More topics of interest for you