The global automotive industry has been in a phase of fundamental change for several years: Sales channels are changing, digitalisation is leading to new products and processes, and climate-friendly powertrains are making inroads. In recent months, further challenges have been added: disrupted supply chains, high energy prices, galloping inflation and rising interest rates.
This is also reflected in our 23rd KPMG Global Automotive Executive Survey, for which we interviewed more than 900 board members and managing directors of major companies in the industry worldwide. 76 percent of respondents believe that the economic environment will adversely affect their business in 2023.
The European version of the survey is now available. In it, we shed light on how the executives from Europe view the industry. Continental carmakers are placing a strong emphasis on producing more electric vehicles and expanding the charging infrastructure accordingly..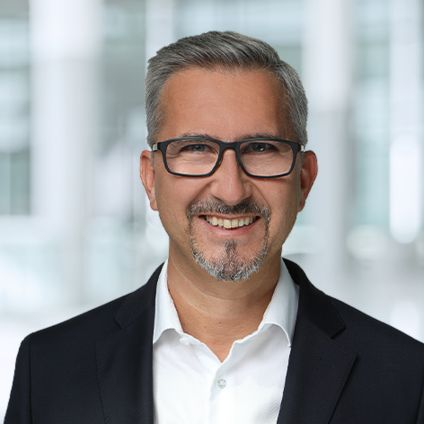 Our survey shows that a large proportion of European carmakers are very confident that e-cars will be bought by consumers even without government subsidies. Confidence on this point has increased significantly. A year ago, 65 percent of the respondents believed that e-cars would find their sales market even without subsidies. This year, it is already 77 percent.
Charging infrastructure causes concern
While there is great faith in electric mobility in the industry, European carmakers are particularly concerned about the charging infrastructure on the continent. The state of the publicly accessible charging stations is considered inadequate and unevenly distributed, which further increases consumers' range anxiety.
65 per cent of European executives believe that e-car users expect charging times of less than 30 minutes when travelling. Yet, by 2021, the publicly accessible fast-charging infrastructure in Europe has barely grown. The industry is not united on who will own and operate these public charging stations. Those we interviewed therefore believe that energy providers and car manufacturers could battle it out for dominance here.
New market players gain influence
The profound change in the car industry is also leading to new entrants expanding market share. Nine out of ten industry representatives expect start-ups to have a strong influence on the car industry. In addition, many of the respondents are convinced that the technology group Apple will play a significant role in the field of electric vehicles by 2030.
Digitalisation will also fundamentally change the relationship between car manufacturers and their customers and suppliers. Two thirds of the experts from Europe assume that by 2030 most car purchases will be made online.
Growth market insurance and subscriptions with potential
According to the experts, the insurance market has great growth potential. 90 per cent of the respondents believe that manufacturers will be successful in this market, either through a partnership with an insurer or by selling driver or vehicle data to an insurance company.
Subscription models for software services or other after-sales offers are seen as a possible additional source of revenue: 49% are very confident that customers will be willing to pay monthly subscription fees for these services. Globally, such models are viewed somewhat more optimistically, with 62 per cent believing that they can be a new source of revenue.
The KPMG Global Automotive Executive Survey 2022 is the 23rd edition of our annual survey. A total of 915 top executives from the automotive industry and related sectors were surveyed in October 2022. In the European edition of the English-language study, you can read how the industry assesses the future of alternative drive systems and which new technologies, market participants and customer needs the companies are preparing for.