Germany's companies see themselves well positioned for the future - this is shown by KPMG's Future Readiness Index 2022. Three of the four future dimensions we asked companies about are pointing upwards. This is remarkable, as the optimism of companies has suffered significantly under the impact of the Russian invasion of Ukraine and the continuing effects of the Covid 19 crisis.
Chart (in German only)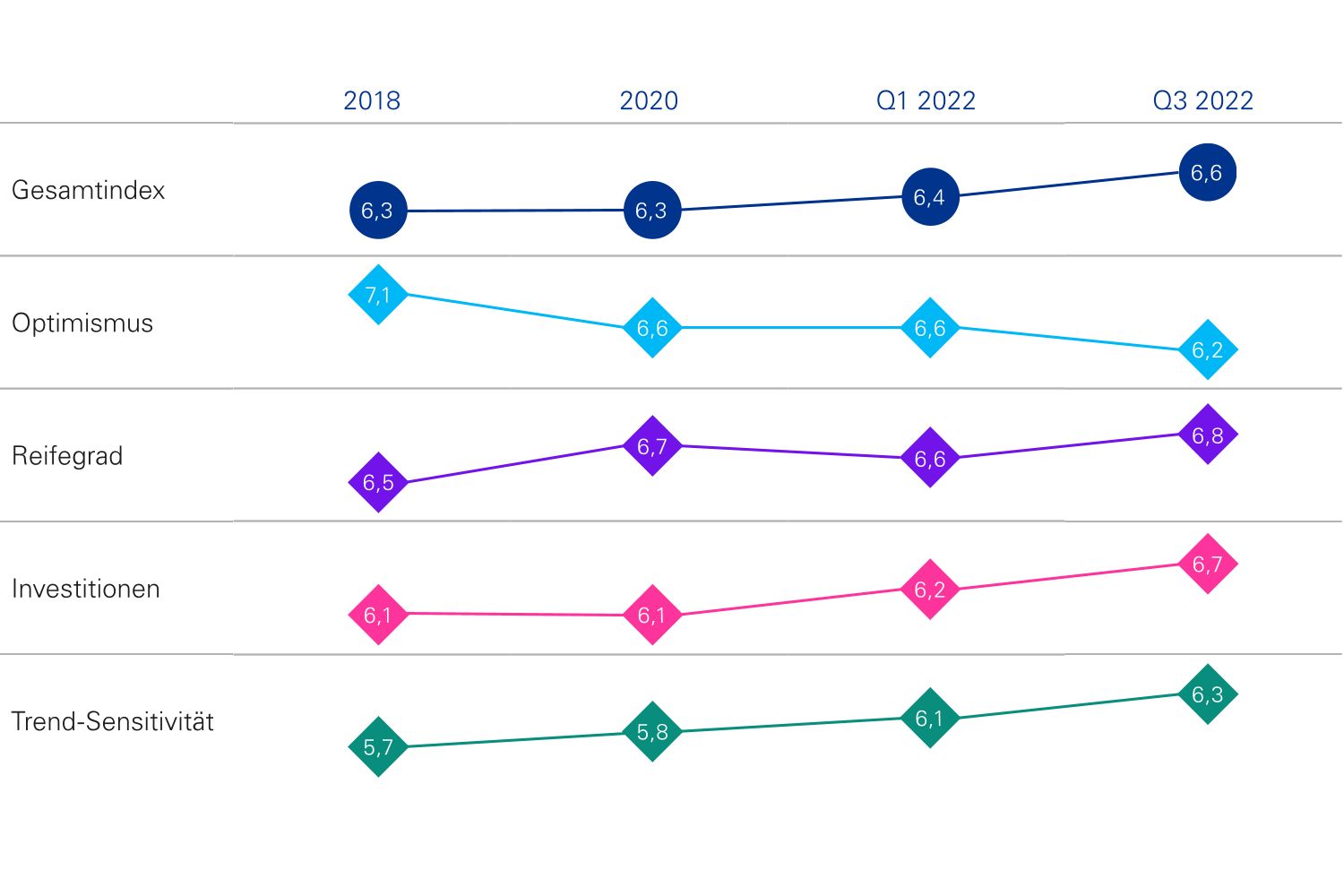 Companies are aware of the impending risks from external factors, their trend sensitivity is increasing. They invest extensively in suitable protective measures and adapt their structures to the circumstances - thus increasing their resilience and maturity.
"The current edition of the Future Readiness Index is naturally influenced by the war in Ukraine. The effects of the Corona crisis already showed how important it is that companies also prepare for previously unimaginable scenarios," says Mattias Schmelzer, CMO and member of the Executive Board of KPMG in Germany.
For the Future Readiness Index 2022, we interviewed 601 top decision-makers from mid-January to mid-March 2022 (Q1). A second round of interviews with 120 company executives took place from mid-July to mid-August 2022 (Q3).